Paul McCartney confirms Glastonbury 2020 headline slot with cryptic tweet
18 November 2019, 15:15 | Updated: 18 November 2019, 17:27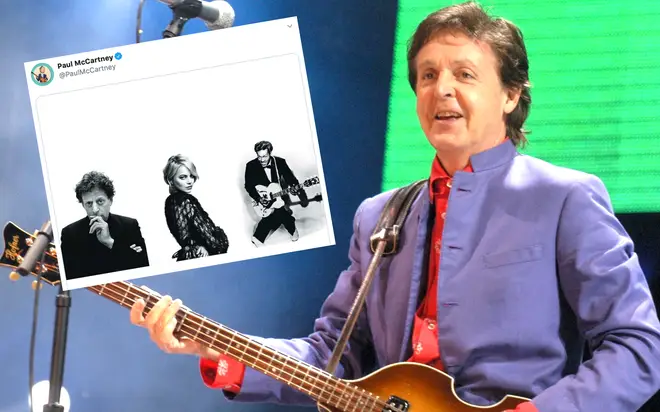 Paul McCartney has confirmed he will be performing a headline slot at Glastonbury 2020.
The Beatles star will be heading to Worthy Farm, sending fans into a frenzy.
Paul, 77, shared an image of American composer Philip Glass, actress Emma Stone and rock legend Chuck Berry.
Fans quickly put all of the clues together to form the combined "Glass-Stone-Berry".
He later tweeted: "Hey Glasto - excited to be part of your Anniversary celebrations. See ya next summer!"
Paul last headlined Glastonbury festival in 2004, alongside Oasis and Muse.
Glastonbury founder Michael Eavis appeared to let slip that Paul would be coming to Glastonbury for its fiftieth anniversary next year.
He told the BBC in April: "Hopefully for the 50th. Don't make a big thing of it though, will you?"
Paul even commented on the headline slot rumours, previously saying there was a "distinct possibility".
He added: "My kids are saying 'Dad we've got to talk about Glastonbury' and I think I know what they mean.
"So they go every year, like a lot of people these days, and it is a great festival and we played there quite a long time ago so, maybe it is time to go back, I don't know, I'd have to put a few things in place and try and do that but it's starting to become some sort of remote possibility.
"I mean it's definitely not fixed yet but people are starting to talk about it."
It comes after Diana Ross confirmed she will perform in the Legends slot.