Chris Stapleton reveals powerful new cover of Phil Collins' 'In The Air Tonight'
19 September 2023, 13:26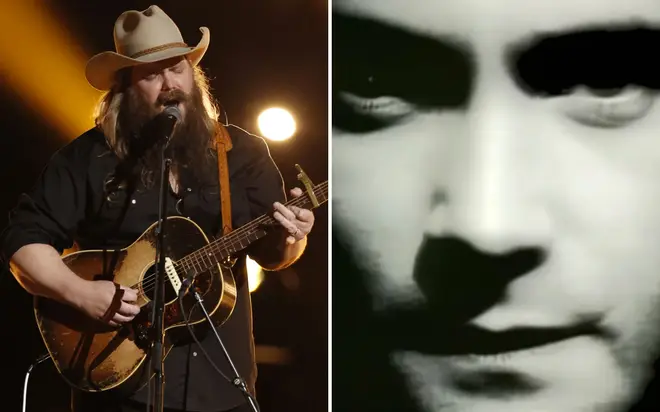 It's one of the more unlikely combinations you'll see all year.
Country music superstar Chris Stapleton has recruited iconic rap rebel Snoop Dogg for a very special cover version.
The pair have collaborated on a powerful rendition of Genesis' legend Phil Collins' timeless rock ballad 'In The Air Tonight'.
Stapleton and Snoop have come together to record Collins' 1981 debut solo single for the new season of the NFL in the US.
Their version of 'In The Air Tonight' will serve as the theme song for the new Monday Night Football series during the 2023-2024 season.
Taking on duties for the track's celebrated and frequently parodied drum fills is drummer Cindy Blackman Santana, the wife of guitar legend Carlos Santana.
Sports channel ESPN shared the newly recorded anthem from Stapleton, Snoop, and Santana's on their social channels, which you can listen to below:
Whilst the snippet is only a minute-and-a-half long, it packs a punch, with the video showing Stapleton with a cowboy hat and upturned collar strut down the corridors of a football stadium.
Snoop Dogg is then shown rapping the verse "Rivals, us first then survival. We must win, it's tribal", which is cut with footage of Santana smashing the drums too.
The video ends with a fist-pumping Stapleton guitar solo as he hits the track's high notes in the chorus: "Well I've been waiting for this moment for all my life, oh lord."
This isn't Stapleton's first rodeo when it comes to American Football crossovers, having performed 'Star-Spangled Banner' ahead of the Super Bowl LVII in February earlier this year.
With his new album, Higher, scheduled for release on 10th November 2023, Chris is ensuring his distinct voice will be heard throughout the entire season with this rousing new cover.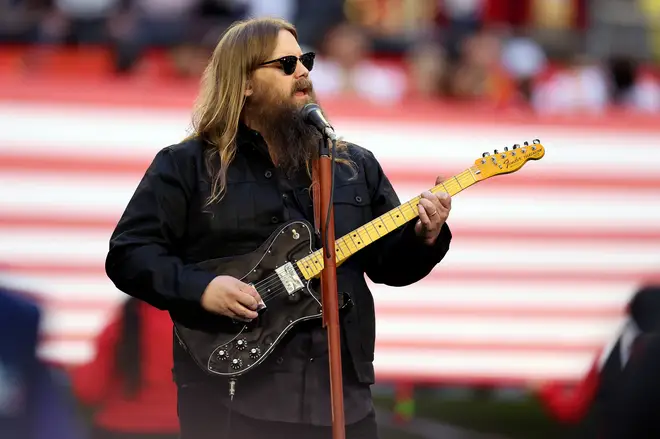 Talking about the importance of curating impactful music to coincide with their programming, ESPN senior director of sports marketing Curtis Friends said:
"Football and music go hand-in-hand, like the iconic Timbaland and Justin Timberlake duo, who collaborate on music to near perfection," he said.
"ESPN's Monday Night Football music curatorship is popular with fans given the access this partnership provides to new and unexpected combinations of music with sport."
"We've had Diplo, DJ Khaled, and Marshmello, and this fifth season, for the first time, we have two curators in Timbaland/JT [who] we know will energize all us fans for this NFL football season."
Friends is referring to the new partnership ESPN unveiled with pop sensation Justin Timberlake and producer Timbaland to curate music especially for Monday Night Football games throughout the entire 2023-2024 football season.