Queen and Adam Lambert perform 'We Are The Champions' during self-isolation – watch the video
21 April 2020, 10:43 | Updated: 26 January 2021, 17:21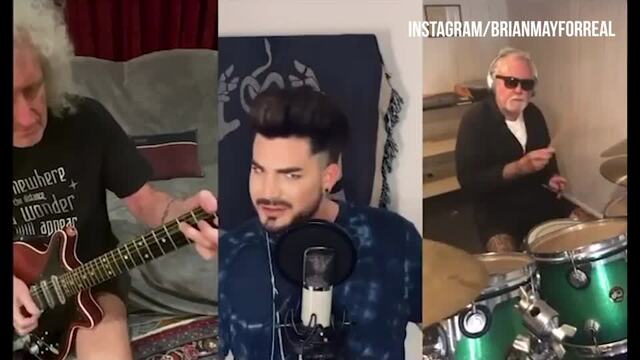 Queen and Adam Lambert perform 'We Are The Champions' in isolation
Adam Lambert, Brian May and Roger Taylor pulled off a fantastic performance of the iconic tune – despite them all filming their parts separately from home.
Queen and Adam Lambert treated audiences to an uplifting rendition of their hit 'We Are The Champions' as they self-isolated from home.
Brian May, Adam Lambert and Roger Taylor each gave individual performances to a camera, which were then pieced together.
May shared the video to Instagram last night (April 20), captioning the post: "#Youarethechampions", as the nation continues to stay home during the coronavirus pandemic.
Watch the video above.
Click here for the latest coronavirus advice from the NHS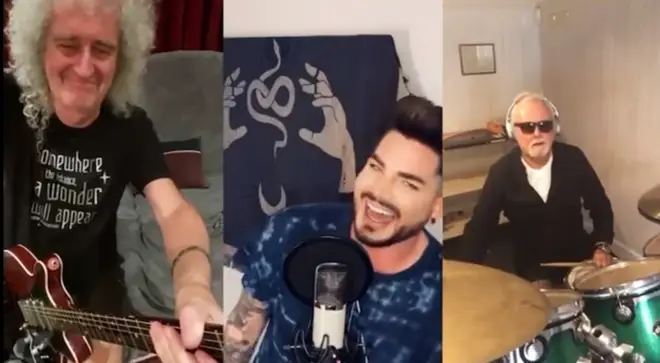 The post has already received more than 230,000 views, with thousands of comments from fans thanking them for the impromptu performance.
It's not the first quarantine performance given by a member of the band, as just last week May brought back his iconic guitar solo for a new mental health charity single with King's Daughters.
'Get Up', which was produced by Brian, was released last Wednesday and 10% of each song purchase will go to the mental health charity Mind.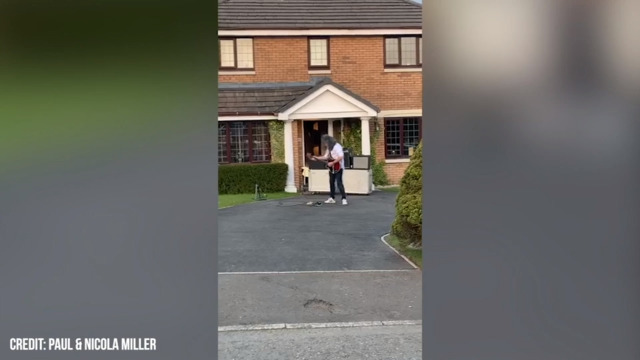 Glasgow Man Entertains Neighbours With Impressive Brian May Impersonation From His Garden
Music, more than ever it seems, is bringing the nation together during these challenging times.
Whether it's charity concerts featuring some of the world's biggest music stars, or viral videos of neighbours giving Brian May impersonations from their gardens (see above), it's just the kind of light-hearted relief we need.