Bohemian Rhapsody singalong screenings will launch at UK cinemas next week
2 January 2019, 15:07
If you had to restrain yourself from having a mini Queen karaoke session during Bohemian Rhapsody, you're in luck.
New sing-along screenings of the hit movie will be released at cinemas across the UK next week.
The film stars Rami Malek as Freddie Mercury, and has grossed over $600 million (£478m) at the worldwide box office, making it the most successful musical biopic ever.
The new screenings will include lyrics on screen whenever a Queen classic is played, with fans encouraged to join in with hits such as 'Bohemian Rhapsody', 'Don't Stop Me Now', 'We Are The Champions' and many more.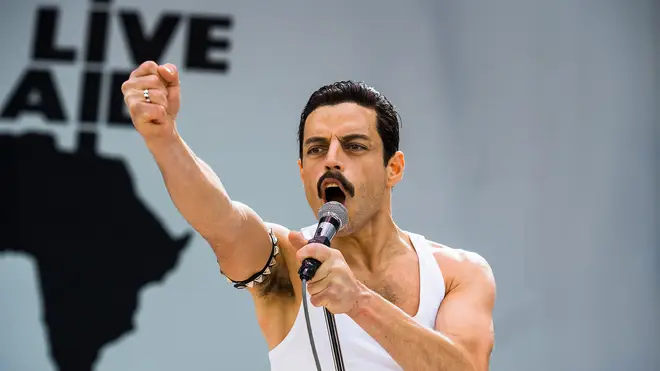 Cineworld, Vue, Showcase and Everyman cinemas are among the locations hosting the event, which starts on January 11. You can see the full list of cinemas and book tickets here.
Last month, it was revealed that the film's title track is the most streamed song of the 20th century.
Rami Malek has also been tipped to play the next James Bond villain.