Rami Malek defends Bohemian Rhapsody for not showing "the entire Freddie Mercury story"
30 November 2018, 14:21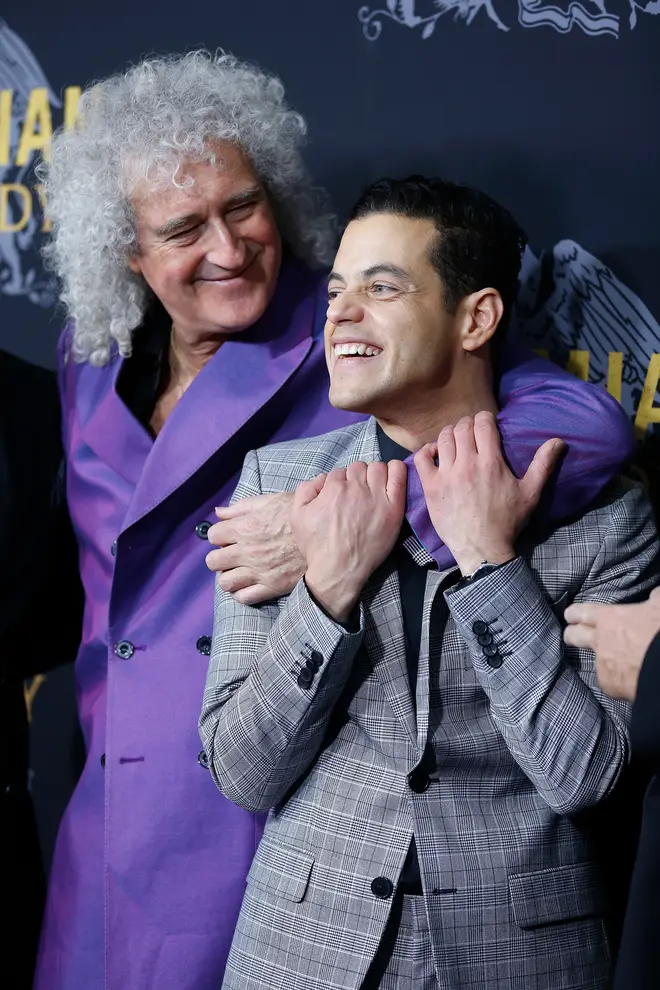 "Boy, Would I love to tack on another hour to this film and fill in a few gaps."
Bohemian Rhapsody star Rami Malek has defended the film's portrayal of Freddie Mercury, for not showing the "entire Freddie Mercury story".
Speaking to The Hollywood Reporter, Rami said that they wanted to show as much as they could in the movie, but were limited by the "two hours" they had to tell the story.
Malek said: "In those two hours I know that those men want to celebrate Freddie's life, and there was definitely a cognisant effort not to make this a hedonistic, salacious film.
"I think we all would have loved to show more of Freddie's relationship with Jim [Hutton] toward the end of his life. That relationship was absolutely gorgeous, and if I had it my way, boy, would I love to tack on another hour to this film and fill in a few gaps."
He added: "It's never going to be perfect in fulfilling the story of a man who we could make countless documentaries about and countless miniseries about."
Malek continued by saying that the film's aim was to highlight "what stereotypes [Mercury] destroyed."
"He, and the band, they brought down every convention of what music should be and how human beings should act in public. He's a revolutionary in that he just refused to be segregated or marginalised in any way.
"I know there's always going to be polarising aspects to this film. There's no way around it. You can do the other version of this film, but we needed to focus on a finite period of time and we always wanted to bookend the film with Live Aid."
While Bohemian Rhapsody has received mixed to negative reviews from critics, it has been a huge hit at the box office, becoming the most successful musical biopic of all time.