Remembering Freddie Mercury's final public appearance at the 1990 Brit Awards
18 February 2020, 09:50
February 18, 1990 proved to be an emotional day for many reasons.
It was the final official public appearance from Queen frontman Freddie Mercury, at the 11th Brit Awards at Earls Court.
Privately, the other members of Queen were aware that their enigmatic bandmate and friend was gravely ill, but this was not public knowledge at the time.
Rumours about Freddie's health had been around for years, particularly in tabloids such as The Sun, who claimed he had been tested for HIV/AIDS as early as 1986.
Fans were concerned about Freddie due to their lack of tour to support their 1989 album The Miracle, though Brian May later said that even they didn't know about how ill Freddie was for years.
"We didn't know actually what was wrong for a very long time," said May. "We never talked about it and it was a sort of unwritten law that we didn't, because Freddie didn't want to.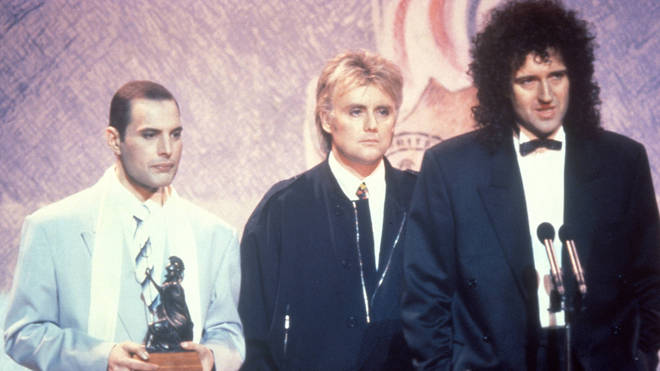 "He just told us that he wasn't up to doing tours, and that's as far as it went. Gradually, I suppose in the last year and a bit, it became obvious what the problem was, or at least fairly obvious. We didn't know for sure."
In February 1990, Queen appeared to accept the 'Outstanding Contribution to British Music' prize. Freddie appeared rather gaunt and strangely quiet.
Brian spoke on Queen's behalf that night, thanks the Brits for the introduction from Chrysalis co-founder Terry Ellis and a testimonial video featuring David Bowie, Phil Collins and others.
It would prove to be Freddie's final public appearance, as he leaned in briefly into the microphone to say: "Thank you ... goodnight."
Freddie kept his privacy for the rest of his life, until November 22, 1991, when he confirmed his diagnosis with an official statement. Just over a day later, he passed away.