Extremely rare Freddie Mercury handwritten setlist for sale - here's how you can buy it
24 April 2019, 11:11 | Updated: 24 April 2019, 12:43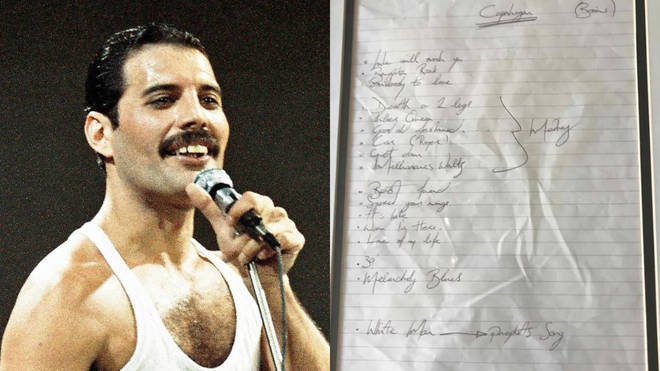 A 1978 setlist written by Queen's Freddie Mercury is up for auction for an eye-watering £35,000 - reportedly the only one written by the frontman to ever go on the market.
The two-page setlist was from a concert the band played in Copenhagen on April 13, 1978 and features many of the band's greatest hits handwritten by Freddie himself.
Fans of the iconic band will have to dig deep if they want this rare piece of Queen memorabilia, with the asking price starting at £35,000.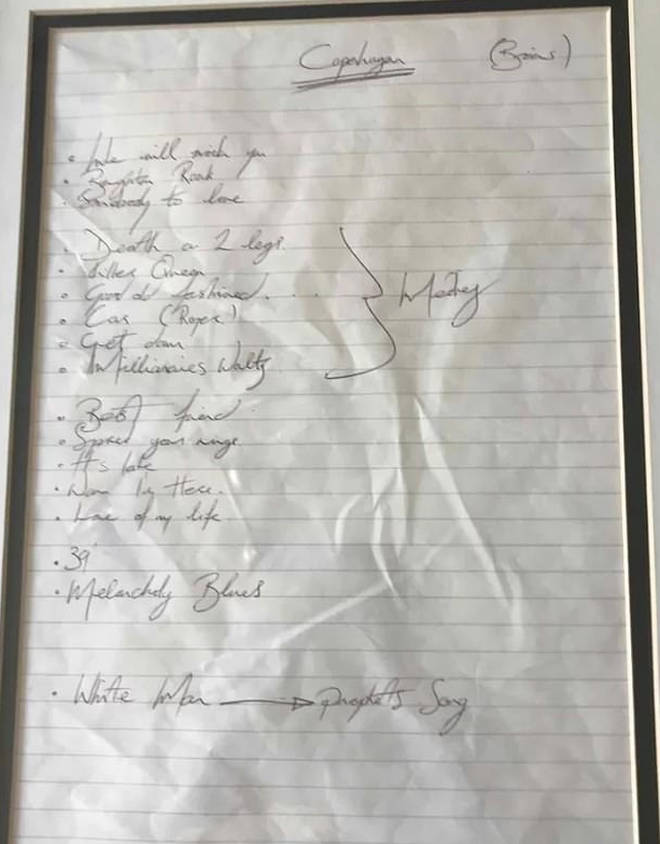 Memorabilia sales website Moments In Time have listed the iconic piece alongside a certificate of authenticity from the Queen Fan Club, confirming that the setlist is "real and genuine."
The list of songs starts with 'We Will Rock You' followed by 'Brighton Rock' and 'Somebody To Love' all in Freddie's recognisable writing.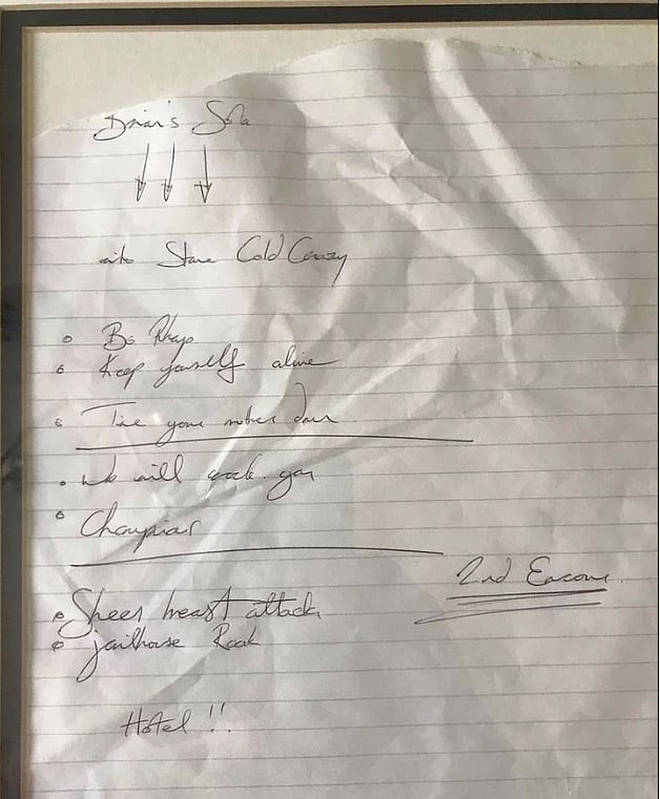 Other hits on the setlist include 'Killer Queen' 'Bohemian Rhapsody' - shortened by Freddie to 'Bo Rhap' and 'We Will Rock You' among many others.
The last entry on the list - below "2nd Encore" - is the word 'Hotel!!' - suggesting the boys were looking forward to going back to their lodgings after the show.