Remember BGT's Connie Talbot? Watch her all grown up singing 'Bohemian Rhapsody'
4 April 2019, 16:56
Britain's Got Talent's Connie Talbot is now 18, and has released an amazing 'Bohemian Rhapsody' cover that's already had nine million views online.
The young star covered Queen's hit song, singing solo and playing the piano and it's had millions of views in the four months its been online.
Connie Talbot, who is now a singer/songwriter, was only 6-years-old when she stole the nation's hearts singing 'Somewhere Over The Rainbow' on Britain's Got Talent in 2007.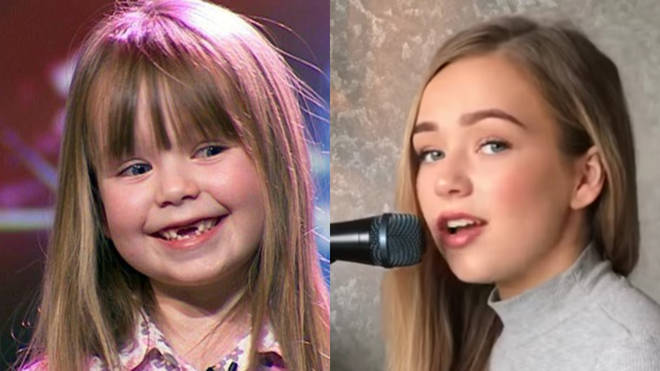 After her appearance on the show, Connie released her debut album Over The Rainbow in 2007 and the following year released Connie's Christmas Album which she recorded in her bedroom.
Connie's latest album Matters To Me was released in 2016.
Appearing on Lorraine in November 2018, she reflected on her rise to stardom at such as young age.
Talking about watching back her first audition, she said: "It's really weird, it doesn't feel like me it just feels like a little girl – but it was such a good time."
Connie is currently on a UK tour and is playing venues in Glasgow, Manchester, London and Dublin between May 3 and May 8.
She is performing with American pop and rock band Boyce Avenue on the UK leg of their tour.
The singer said she is looking to release new tracks soon: "I'm down in London a lot, doing a lot of writing sessions, so hopefully I'll release some new material next year.
"I've been writing a lot of soul and pop, like Adele, Sam Smith and Alicia Keys – I love singing those songs," she added.
If her nine million views are anything to go by we should watch this space - Connie talent is on the rise!