Guy Chambers announces an album of Robbie Williams piano covers
21 March 2019, 11:00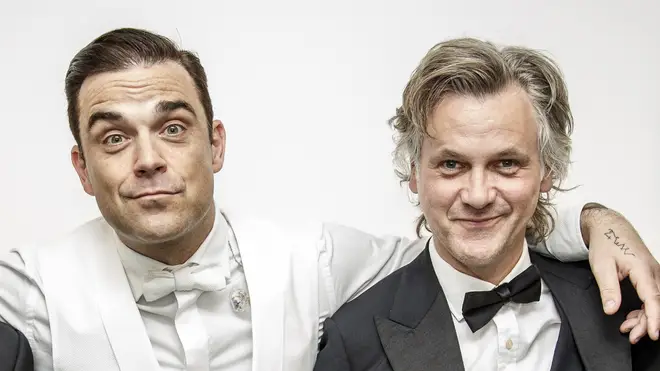 A must for Robbie Williams fans, the hit producer's debut album will feature iconic hits such as 'Angels', 'Millennium' and 'Feel'.
Guy Chambers, the long time songwriting partner of Robbie Williams, will release his piano solo album entitled Go Gentle Into The Night on May 3.
Alongside iconic hits 'The Road To Mandalay', 'No Regrets' and 'Eternity,' Guy will also cover some of Robbie's lesser known songs like 'Heaven From Here', 'Grace' and 'Better Man'.
Guy Chambers - The Road To Mandalay (Official Audio)
The producer, who has also worked with Kylie Minogue, Beverley Knight, Katie Melula and Mel C, has been instrumental in Robbie's work over the years.
Guy co-wrote a variety of Robbie's best known tracks, including 'Rock DJ', 'Let Me Entertain You' and 'Supreme' and was music director on his Swings Both Ways and Let Me Entertain You tours.
See the album's full tracklist below:
1. The Road To Mandalay
2. Heaven From Here
3. Go Gentle
4. Supreme
5. Grace
6. Better Man
7. No Regrets
8. Feel
9. Angels
10. Millennium
11. Eternity
Robbie Williams - Eternity - With Guy Chambers - O2 London
Released in 2013, six of the songs from Robbie's Swings Both Ways album were co-written with Guy and the album featured an all star cast of duets with Michael Bublé, Kelly Clarkson, Olly Murs and Rufus Wainwright.
Guy's latest project with Robbie Williams is a stage musical adaptation of David Walliams' book 'The Boy In The Dress.'
The duo have collaborated on music and lyrics for the show due to open in November 2019 at the Royal Shakespeare Company in London.
Alongside his catalogue of hits with Robbie Williams, Guy has been instrumental in the works of some of music's brightest stars, collaborating with the most iconic musicians in the business.
In 2012 Guy produced Justice Collective's charity single 'He Ain't Heavy, He's My Brother' in aid of the families of the Hillsborough tragedy.
The track featured a huge roster of stars, including Paul McCartney, Paloma Faith and Shane McGowan and became the Christmas number one single of that year.