Robbie Williams: Take That haven't seen new Netflix documentary yet, but I love my boys
2 November 2023, 13:09
Robbie Williams has launched his new Netflix documentary series with an exciting pop-up venue in London.
The new series Robbie Williams is an in-depth look at the singer's life and career, from his days with Take That as a teenager, to his stadium-filling success as a solo artist.
It sees Robbie looking back at hours of archive video that he has not seen, while charting his various battles with depression, addiction and fame.
Speaking at the pop-up launch, Robbie spoke about what he wanted the documentary to be, and whether his Take That "boys" have seen it yet.
He also gave an update on his upcoming biopic, and that scripts were altered once his former bandmates were sent the script.
Robbie said: "I didn't want to make all the documentaries that you've seen before. Talking heads, documentaries, archive footage, and then a celebrity talking about celebrity. I wanted it break with form. I wanted it to be something that you hadn't seen before.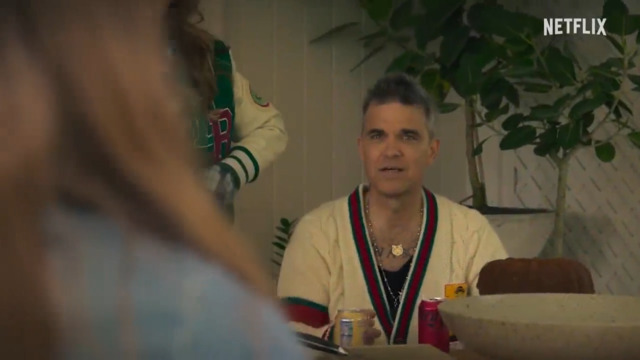 Robbie Williams trailer: Daughter sings cover of 'Angels'
"And these are lofty thoughts to give to a director and go, 'this is what I want, you sort it out'. Because I didn't give him any ideas. And then he came back to me and went, 'what about this?' And we have broken with form and I got what I wanted. And I think that what we do have is entertaining and I hope people enjoy."
When asked if he had seen the new Take That podcast This Life on Global Player, and whether they had seen his new documentary yet, he replied: "I've not, but the Global Player podcast, I think that was sort of like it was said in the press. It was like their response to Robbie or something.
"I've yet to listen to it. I'm sure it's amazing. I love my boys. They haven't seen it. They haven't had to for legal reasons, but they've had to see the script for the biopic and that has since been changed.
On how much it had to be changed, he said with a smile: "A little bit".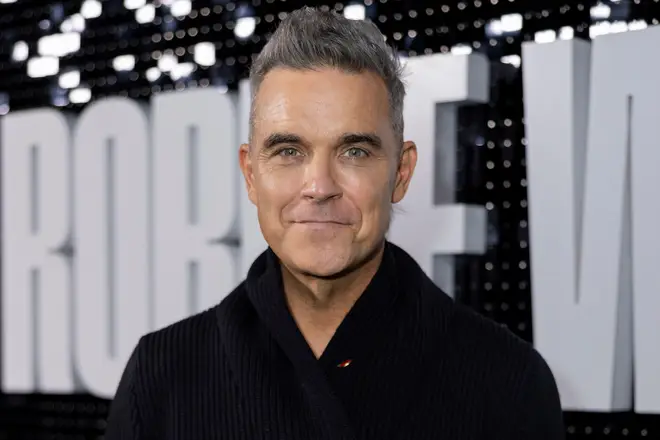 He added: "I can tell you that I've seen footage from it and it's absolutely blown. Mind blown. It's blown my mind."
Finally, on what he hopes the series will be for viewers, he said: "I think the fans have been following quite closely, so they know how vulnerable and the more real elements of me, the person off stage, it's the floating voters and the suspicious, that I wanted to convert and retrain to the right thinking.
"Actually, the truth is I want to be seen as a human just like everybody else. This way I get to at least be part of my own narrative."
The Robbie Williams Pop-Up is located at 45 Wellington Street in London. Fans will be able to watch a screening of the first episode before its release on Netflix on November 5, as well as other exclusive goodies. More information about the venue and showtimes are here.