Robbie Williams' daughter Teddy beautifully sings 'Angels' in emotional new documentary trailer
12 October 2023, 12:57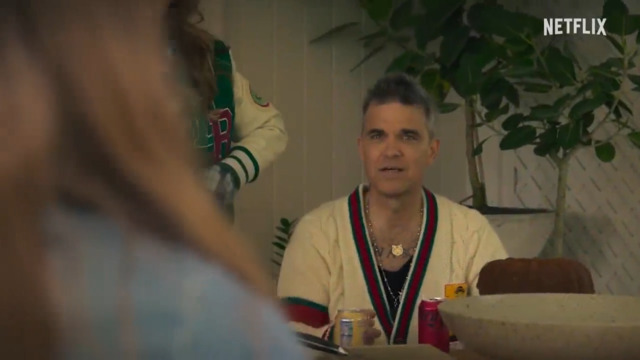 Robbie Williams trailer: Daughter sings cover of 'Angels'
Not for the first time, Robbie Williams's children show that they can match him for vocal dexterity.
Robbie Williams is getting an unconventional biopic Better Man before too long, but before then fans will be able to enjoy a straight documentary about the on-off Take That man.
The four-part Robbie Williams series arrives on Netflix on November 8, and makes use of 30 years of never-before-seen archive footage it describes as "raw", "honest" and "real".
After previous trailers for the series dropped last month, a new trailer launched this week takes a closer look at Robbie's tumultuous past and where he is now.
Following a whirlwind run through Robbie's three decades in the spotlight, the teaser ends with one of his daughters singing back his biggest hit 'Angels' to him ending with his applause.
It's not the first time the Williams family have shown off their kids' vocal skills.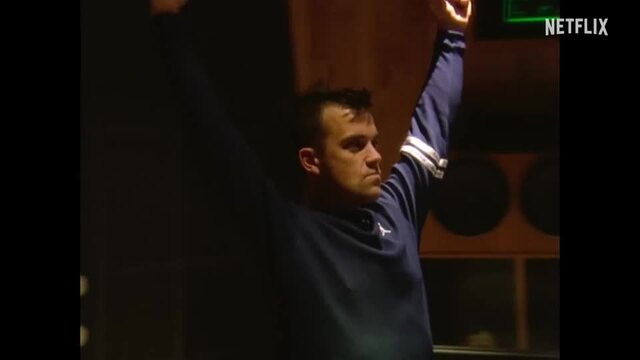 Watch the teaser trailer for Robbie Williams' Netflix documentary
In June this year, Robbie's wife Ayda Field shared a video of two of the couple's children serenading their dad with another version of 'Angels'.
In the video before their brief rendition, you can hear Beau and Coco hail Robbie as "the bravest dad in town".
At the start of the new trailer, Robbie says in voiceover: "It's astounding what's happened in my life. But the past has me in a headlock. Something has to give."
He later adds: "The thing that would destroy me has also made me successful. Touch the fire. Push when it says pull. And see if I can live."