Robbie Williams says he was 'destroyed' by personal demons in raw trailer for new Netflix docu-series
5 September 2023, 14:13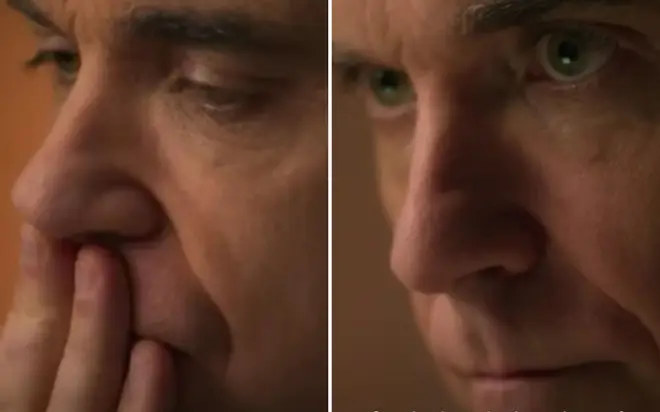 Most people dream of being successful in their career.
And success often comes hand-in-hand with fame and fortune, and to those that dream of being rich and famous, it seems like the ideal life.
But fame has plenty of negative aspects which nobody necessarily understands unless you're caught in the middle of it.
That's precisely what Robbie Williams has struggled with throughout his hugely successful career as a pop star, and has openly admitted it.
Being in the media spotlight for over thirty years can take its toll - having your life constantly scrutinised and feeling the immense pressure of maintaining a positive image in the public eye.
Despite him being one of the most successful stars the UK has ever scene, selling 75 million records worldwide as well as winning a record 18 BRIT Awards, his success has taken its toll on his personal life.
Robbie has been frank with his fans around the world, talking about his struggles with mental illness, self-esteem issues, alcoholism, and substance abuse.
Thankfully nowadays, society is more understanding of mental health issues, so understands that what they see on the surface isn't always what the whole story.
Now, in a new trailer for an upcoming Netflix documentary series featuring the 'Angels' singer, Robbie unveils his personal demons in what is shaping up to be a raw, emotional insight to his many battles.
your first look at the brand new four-part Robbie Williams documentary, coming to Netflix soon!
Directed by Joe Pearlman, the director behind Bros: After The Screaming Stops, the four-part docu-series will unwrap Robbie's career from the beginning.
It promises to cover Williams' thirty-plus years in the spotlight, starting with his days with Take That to becoming a solo pop legend.
The first-look trailer opens up to Robbie staring at himself in the mirror whilst an eager crowd await his on-stage arrival at an unnamed concert.
"The thing that would destroy me has also made me successful," he then says in the teaser whilst the trailer cuts to filled stadiums around the world.
"Big. More. Touch the fire. Touch the button. Push when it says pull," Robbie continues, appearing emotional and teary-eyed before the trailer cuts.
"All of those things have given me my career, but there's also a detrimental side to it too. Just depends which wolf you feed."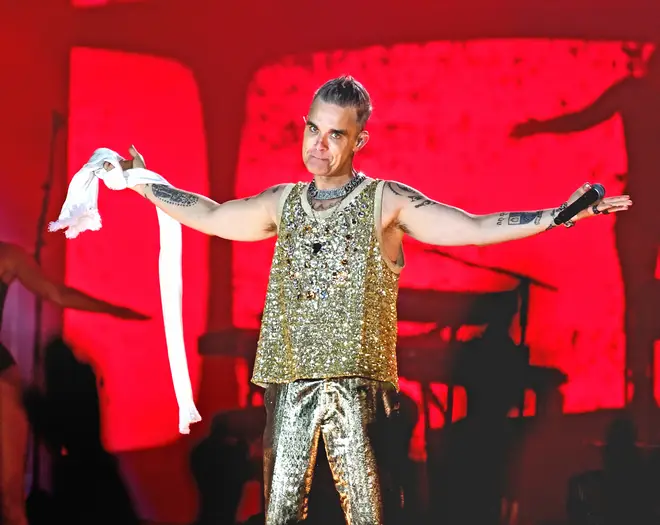 Announced on 4th September, the documentary series is titled Robbie Williams, but a release date has yet to be revealed.
Netflix's Tudum site says: "The new as-yet-untitled series, announced at the Edinburgh TV Festival, is coming in hot with an unprecedented level of access to Williams and an intimate look at his career."
"Over the course of more than 30 years that he's been in the limelight, Williams has hit high highs and low lows."
"The series will follow those ups and downs — and the media scrutiny that already dogged Williams throughout his career," the description continues.
"From his struggles with addiction to his recovery, his breakup with Take That to their reunion, the documentary will use new interviews and peeks into Williams' 25-year archive to delve deep into the heart and soul of a pop star."
Posted on Netflix's Twitter account with the caption: "Let us (if you don't mind) entertain you!" which confirmation that the four-part deep-dive into Robbie's life and career will arrive on the platform in late 2023.