Robbie Williams strips naked to show off extensive tattoo collection in cheeky photo
4 August 2023, 13:27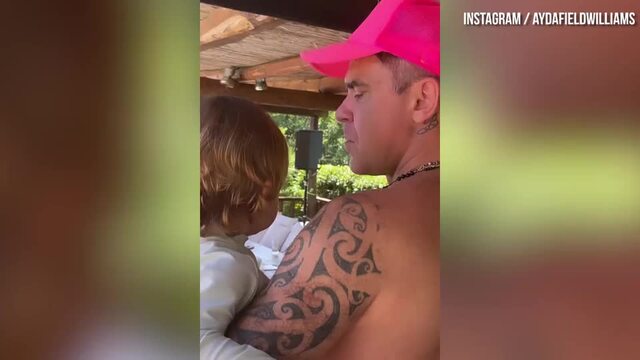 Robbie Williams dances with his son in sweet IG clip
The Take That star is known for his cheeky side.
Robbie Williams stripped off and flashed is bottom for his 2.7 million Instagram followers on Wednesday (August 2).
The Take That star wrote 'can't be a****' across the bottom of the snap, as he gazed wistfully over a lake in the photo.
The 49-year-old's picture put his extensive tattoo collection on display, with a particular focus on a Beatles-inspired inking at the base of his spine.
Robbie Williams showed off a large tattoo of musical notes with the lyrics, 'All you need is love' written across his lower back.
The star captioned the snap with a cryptic message, with a reference to sickness taking over his household.
The star singer revealed he and his four children, Teddy, 10, Charley, eight, Coco, five, and Beau, four, have all been ill.
"So, the joy of having 4 kids," he wrote, "Just illness after illness. I've been too ill to Channel. So to celebrate the New full moon Dear Scorpio. Here's mine. Cosmic Bob Smart."
Robbie's wife Ayda Field Williams was quick to reply, posting five cheeky peach emoji's on her husband's post.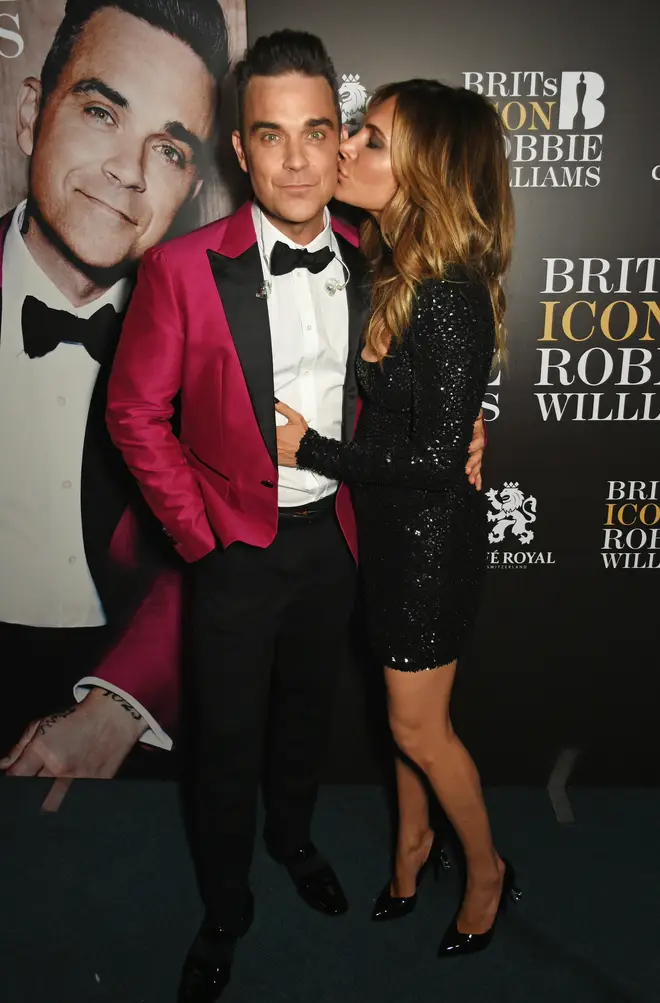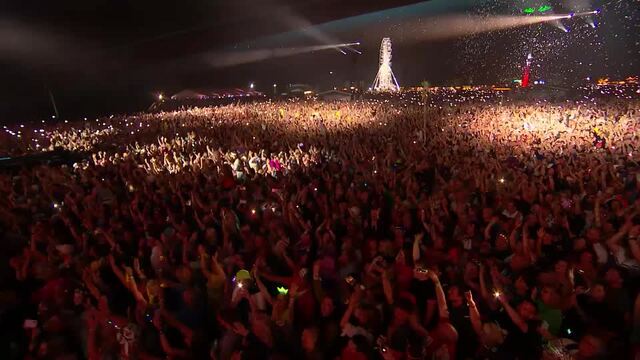 Robbie Williams performs 'Angels' at the Isle of Wight Festival 2023
The latest picture from the star comes after Robbie Williams candidly opened up about his body dysmorphia issues.
Posting on his Instagram page, Robbie wrote "So, If a genie appeared and said you can either have your superpower be the ability to fly or eat what you want and remain at your goal weight? I would go for goal weight eating every day. What about you?"
The star continued: "I'm body dysmorphic and on top of being dysmorphic, at times I can be 40+ pounds overweight."
Continuing his vulnerable confession, Robbie added: "The struggle is real, The sadness shocking. I've had it all my life. And it won't abate."
"What is it that is hard-wired in us, that is so calloused, that makes self-acceptance and self-love so difficult that it seems impossible?
"Anyway, I'm not fishing for compliments. Im sharing for sharing sake. I'm sharing for some sort of release I guess.
"And if someone else recognises themselves in the words I've written maybe it helps both of us."