Robbie Williams sings 'Angels' to his kids in beautiful home video
16 June 2023, 11:45 | Updated: 16 June 2023, 12:19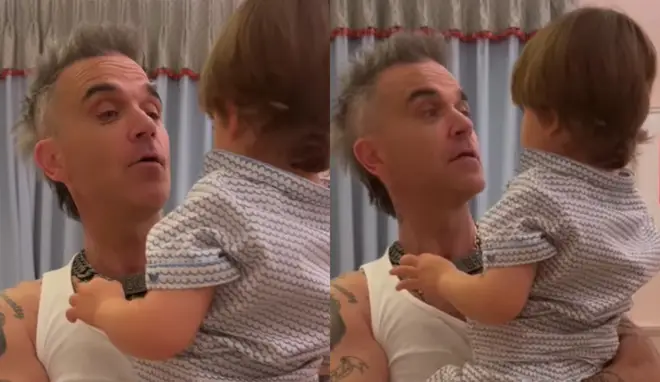 The Take That star was recorded singing his hit song to his children while on holiday in Italy with his family.
Robbie Williams is a dedicated family man, often filmed spending quality time with his four children.
The singer, 49, has been married to his wife Ayda Field Williams since 2010 and the pair regularly take to social media to share insights into their life as a family.
Ayda Williams, who is currently holidaying with her family on Italy's Amalfi Coast, has uploaded a new video of Robbie and his children – and it may be the cutest yet.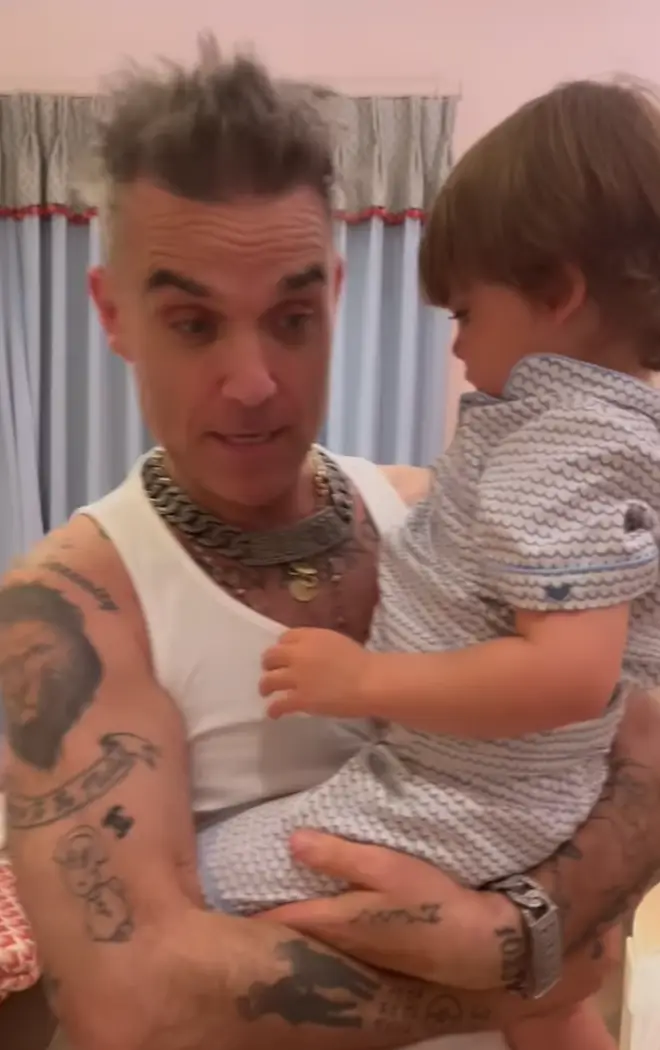 The former Take That star can be seen holding his son Beau as he stands in the middle of his hotel bedroom.
The video begins with Robbie singing his famous 1997 song 'Angels' to his son, before his daughter Coco joins the duo to sing more verses from the famous hit – as Robbie struggles to keep a straight face.
Fans of the star flocked to the comments to share their thoughts on the adorable home video.
"We LOVE the mini Williamses. My goodness you two make the most beautiful little humans," one said.
"I think my ovaries just burst," another wrote, with a third adding: "I can't stop watching this, Coco you sing it girl!!"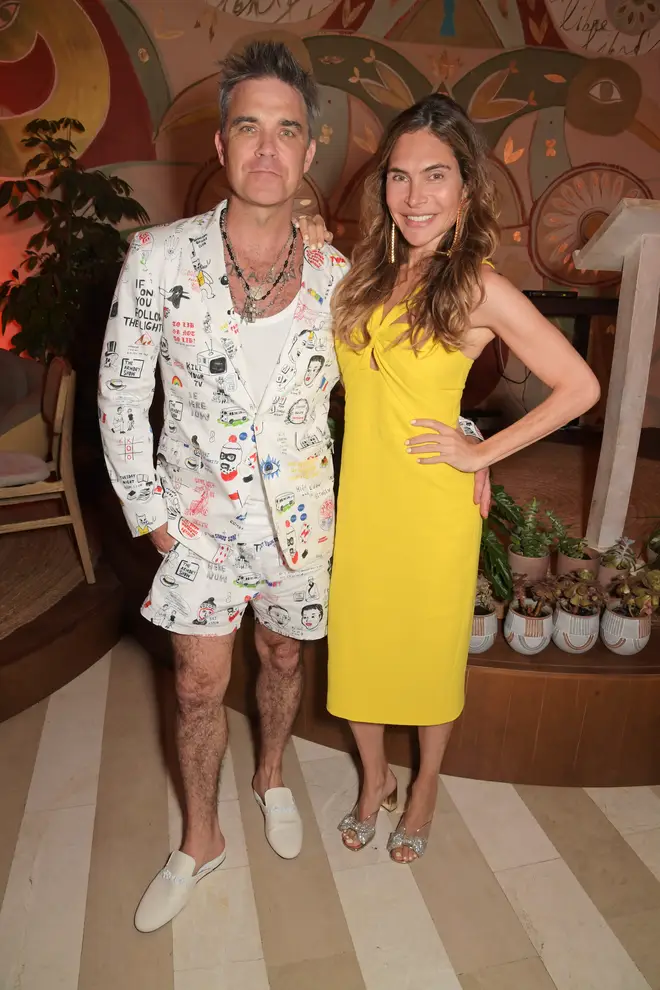 "So cute. I've always been a fan of Robbie since the Take That days, and I've been to several of his concerts. This video makes me happy," another reflected.
And fans were so grateful to Robbies wife for uploading the video: "Thank you for sharing Ayda," one said, with another saying: "Omg sooooooooo cute. Thanks Ayda for sharing. Coco you are ❤️."
Filmed by his wife Ayda Williams, the adorable new video comes just days after she shared a video of the star being serenaded by his two children in the same hotel room, as he lay in bed.
On the video before their brief rendition, you can hear Beau and Coco hail Robbie as "the bravest dad in town".
They then utter the immortal words: "We're performing 'Loving Angels Instead' by our dad.'
Williams has likely been thinking about his past glories quite a bit recently, as he continues working on the musical fantasy biopic Better Man.
He filmed two shows at London's Royal Albert Hall for the movie last November, which will star the former Take That man as himself, with Jonno Davies playing a younger version.
Jake Simmance plays Robbie's bandmate Gary Barlow, with Liam Head playing Howard Donald, Jesse Hyde as Mark Owen and Chase Vollenweider playing Jason Orange.
There's no release date confirmed as yet for the film, but there's speculation about a late 2023 or early 2024 premiere.