Gary Barlow opens up about his reaction to Robbie Williams quitting Take That
8 June 2023, 13:21 | Updated: 16 June 2023, 13:39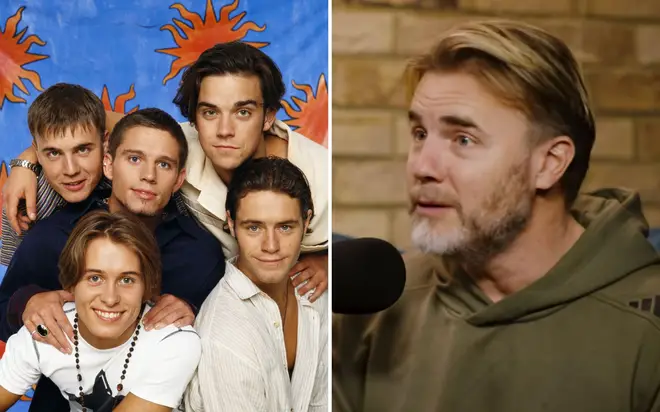 There was a point when Take That was the biggest sensation in Britain.
From their formation in 1990, the five-piece boy band were on a fast track to superstardom with hits like 'It Only Takes A Minute', 'Could It Be Magic' and 'A Million Love Songs'.
Even in their earliest days, Take That may have never expected to become the biggest-selling boy band in UK chart history.
But there was a time when it all could have collapsed around them, when Robbie Williams left the band at their peak in 1995.
Of course, after they reunited in 2006, Gary Barlow, Mark Owen, Howard Donald, and Jason Orange established themselves as a pop powerhouse once again.
They stormed the charts with singles like 'Patience', 'Shine', and 'Rule The World', sold-out multiple tours and even reunited with Robbie in 2010 for their album Progress which became the fastest-selling album of the 21st century at the time.
As a three-piece nowadays, Take That are still enormously successful now - the response to their recent headline performance at King Charles III Coronation concert proves they're still the nation's best boys.
Though all the success they achieved may have never happened after Robbie's initial departure, which resulted in Take That breaking up entirely a year later in 1996.
In a new interview, Gary Barlow has revealed that he wasn't a bit phased when Robbie quit, as he admitted to being arrogant about the band's status and success at that point in their careers.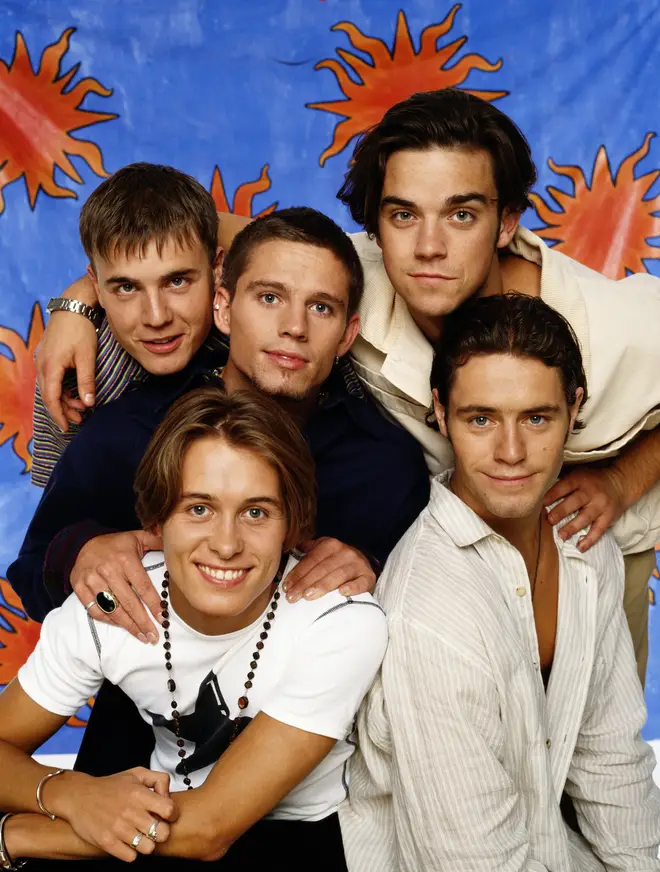 Featuring on the High Performance podcast, Gary opens up about the emotions he felt leading up to the moment Robbie left the country's favourite boy band, and when he eventually quit.
"So when Robbie leaves 'your band', you're probably thinking 'no problem'? Off you go." he was asked by presenter Jake Humphrey.
Gary responds emphatically: "Yeah. Absolutely. It's a funny one, the Rob thing. It's always a scary thing to talk about."
"I'm never comfortable talking about anyone. I always think they should have their own say. But he's not here, so I can probably talk about it semi-freely."
"My friends were Jason and Howard. We were the older ones, we got on. Mark and Rob were always a bit removed from us - they were the younger, cooler ones, they were the naughty ones."
"So, it wasn't like Jason or Howard leaving the band. It was Rob," he continues. "We'll be fine. I think we all look back on that period and think: 'God, Rob wasn't even 16 when he joined the band."
"I'm thinking, at 19 [years old] being told I'm brilliant and who I'd become. He was being told that from 16 years old."
"We'd all gone on our different journeys, but it had just got all too much for him" Gary reveals when talking about Robbie's relationship with the band.
Gary Barlow's Reaction To Robbie Williams Quitting Take That
He then opens up about what he thought the future held for Robbie after leaving. "There's one thing I've always known about Rob: he's talented."
Gary has a point, given that as a solo star, Robbie Williams became one of the best-selling solo artists of all time.
"When we started, me and Rob were the singers. We were the two that were always in the studio. He was great on the stage, there was never any doubt of that from me."
"If you asked Rob though, he'd say 'I can't believe what's happened'" referring to the immense success he achieved after his Take That exit.
"No one can believe their own success, I can't believe mine at this point, but we've all had it" Gary confesses.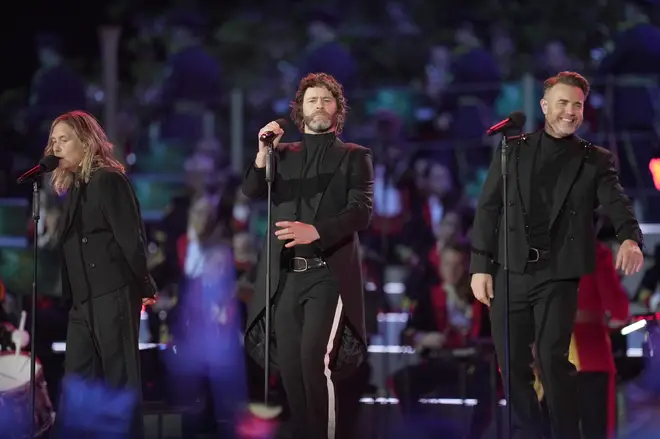 The interviewer then asks Gary a testing question, about how must of Take That's huge success he attributes to his own talents rather than the rest of the band's.
After admitting that he and his band mates were "aware that Mark was the most popular" as their band manager used to show them all the fan mail they'd get, he confessed he was jealous being the self-appointed lead singer and songwriter.
"Musically, I'd say most of it during the 90s" Gary answers when asked again about Take That's success and how much he was responsible for it.
"But you know, standing on stage, I always felt really strong when I was with the band. Our performance was always a piece of our success which a lot of other bands didn't have."
"The live thing was always a big thing for our band, still is. I could never feel like I was the biggest part of that."
Then he reveals how he felt when the band made the decision to call it quits entirely in 1996, breaking the hearts of millions of fans across the country.
"Everyone was ready to take this burden away. It just felt too much. It was not fun anymore. It was so crazy. Just crazy."
Thankfully, after nearly a decade apart they reunited and pieced together the broken hearts of their fans, touring as a three-piece today.