Gary Barlow facts: Take That singer's age, wife, children, net worth and more revealed
29 March 2022, 16:18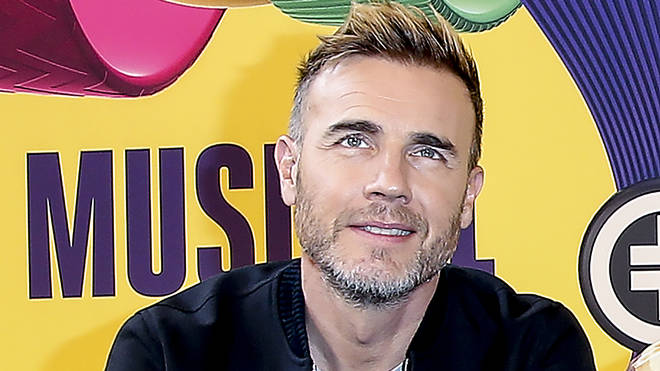 Since Take That's comeback in 2005, Gary Barlow has become a national treasure in the world of pop.
The lead singer of Take That from 1991 onwards, Gary Barlow has since embarked on a successful solo career, and has written many songs for other artists along the way.
He returned in 2020 with his brand new album Music Played By Humans, his first solo release since 2013.
Here is all you need to know about the hugely successful singer-songwriter:
How old is Gary Barlow and where is he from?

Gary Barlow was born on January 20, 1971. He celebrated his 51st birthday in 2022.

He was born in Frodsham, Cheshire. He is the second son of father Colin (died 2009) and Marjorie (née Cowan).

Who is Gary Barlow's wife and how many children does he have?

Gary Barlow and wife Dawn in 2012. Picture: Getty

In 2000, Gary married girlfriend Dawn Andrews, who was a dancer on Take That's 1995 Nobody Else Tour.

They have three children together: Daniel (born 2000), Emily (born 2002), and Daisy (born 2009).

In August 2012, Gary announced that their daughter, Poppy, was stillborn. He stated: "Dawn and I are devastated to announce that we've lost our baby. Our focus now is giving [Poppy] a beautiful funeral and loving our three children with all our hearts."

How tall is Gary Barlow?

Gary Barlow is 5ft 7 ½ (171.5 cm).

He once said that he'd "love to be taller".

What is Gary Barlow's net worth?

Gary Barlow's net worth is estimated to be around £78 million ($105m).

How did Gary Barlow get his start in music?

In 1986, when Gary was 15 years old, he entered a Pebble Mill at One Christmas song competition with 'Let's Pray for Christmas'.

After reaching the semi-finals, he was invited to London's West Heath Studios to record his song.

This inspired him to perform on the northern club circuit, singing cover versions and his own songs. He was soon spotted by agent Nigel Martin-Smith, who wanted to use Gary as the frontman for a new boyband he was putting together.