Gary Barlow's early pub gig at 15 years old singing 'The Power of Love' unearthed
23 September 2022, 16:10 | Updated: 24 September 2022, 15:05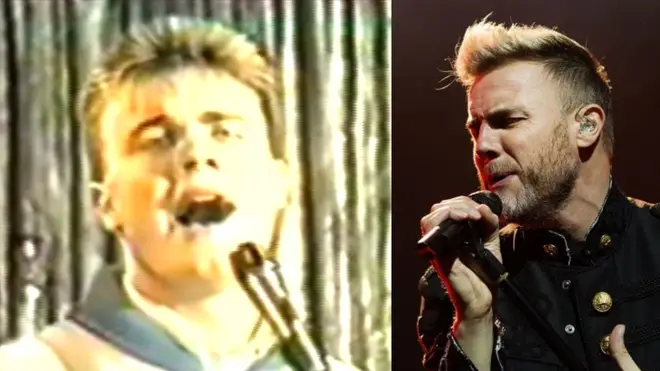 Gary Barlow is one of the most talented singer-songwriters of his generation, and he's been working hard at his craft from a very young age.
Before getting signed for boyband Take That in 1989, Gary was gigging as a teenager in local pubs and clubs in Manchester.
He taught himself how to play the piano and write songs from a very young age, having realised he loved music after watching Depeche Mode perform 'Just Can't Get Enough' on Top of the Pops.
A video of a 15-year-old Gary performing at his local Royal British Legion Club in Runcorn, Cheshire has been posted on YouTube, showing him sing a version of 'The Power of Love'.
Watch the clip below:
Gary Barlow ** EXCLUSIVE FOOTAGE** Singing Power Of Love - 1985
A year later, Gary appeared on TV for the first time, singing his original song 'Let's Pray for Christmas' on Pebble Mill.
It was a only a few years later that manager Nigel Martin-Smith discovered Gary at an audition, having heard his demo tape of 'A Million Love Songs'. He then decided to create a boyband based around Gary's talent as a songwriter.
Gary has recently taken to the West End stage with his theatre show A Different Stage.
Created by the singer and his long-time friend and frequent collaborator Tim Firth, the show delves into the singer's backstory and brings it to life on stage.