Gary Barlow announces new album and unveils fantastic new Michael Buble duet 'Elita' - listen now
1 October 2020, 12:44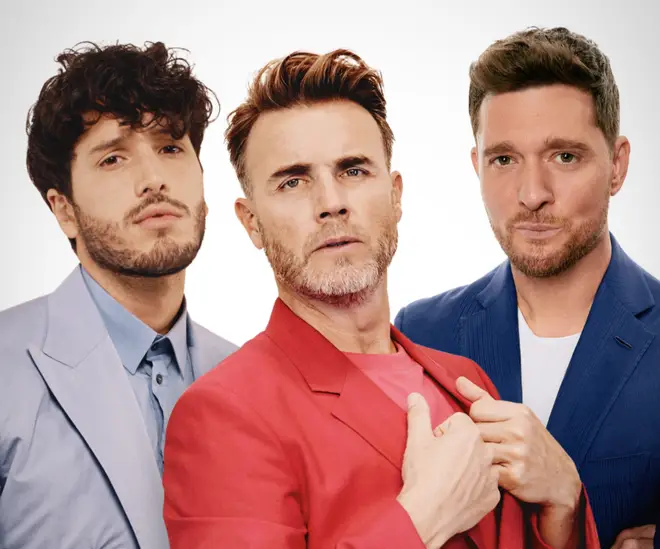 Gary Barlow has unveiled the first single from his upcoming new solo album, and it's a cracker.
The Take That singer has released 'Elita', a collaboration with Michael Bublé and Latin star Sebastian Yatra.
Listen to 'Elita' below:
Gary has described the track as "salsa-infused pop", saying: "'Elita' is a song about witnessing the power of women — that's really at the core of this track.
"Originally it was just the two of us, but then Michael said he knew this amazing talent that would be perfect for the song.
"Within an hour we were all on the phone and when Sebastián sent the track back, we were just thrilled.
"He has this amazing charisma — it just sounded so authentic."
The track will feature on Gary's next album, titled Music Played by Humans, which is the follow-up to his 2013 LP Since I Saw You Last. It will be released on November 27.
The album will also feature collaborations with Barry Manilow, James Corden, Beverley Knight and Alesha Dixon.
The full tracklisting:
1. Who's Driving This Thing
2. Incredible
3. Elita (ft Michael Bublé & Sebastián Yatra)
4. The Big Bass Drum
5. This Is My Time
6. Enough Is Enough (ft Beverley Knight)
7. Bad Libran
8. Eleven (ft Ibrahim Maalouf)
9. Before We Get Too Old (ft Avishai Cohen)
10. Supernatural
11. Oh What A Day (ft Chilly Gonzales)
12. What Leaving's All About (ft Alesha Dixon)
13. The Kind Of Friend I Need (ft James Corden)
14. I Didn't See That Coming
Deluxe Album
15. Let's Get Drunk
16. The Day The World Stopped Turning
17. You Make The Sun Shine (ft Barry Manilow)
18. Incredible (Live)
19. Incredible (F9 Charleston Remix)
Earlier this year, Gary kept fans entertained during lockdown with his Crooner Sessions duets series, teaming up with fellow singers including Brian May, Tony Hadley and Take That colleague Robbie Williams for virtual duets.