Gary Barlow amazes fans by working out with spitting image son Daniel, 18
24 May 2019, 10:26
Gary Barlow has shown off his new workout partner: his ripped 18-year-old son Daniel.
The Take That singer shared a video of him bonding with his young son over some weight-lifting in their back garden.
Gary, who has lost around five stone in recent years, has spoken of his aims to avoid putting on weight again in the future, and said how he was feeling inspired by his son's "commitment to fitness".
Writing about Dan, who looks just like a young Gary, he said: "I love spending time with my kids. Here's Dan and I having a Father & Son training session.
"I'm very proud of my boy & his commitment to his fitness. Don't look at the difference in weights.
"Don't notice that I'm stood a little further forward to make the size gap smaller. Lol."
Last year, Gary launched his own online campaign to help others lose weight. Barlow's Bootcamps aimed to help others try for a healthier lifestyle.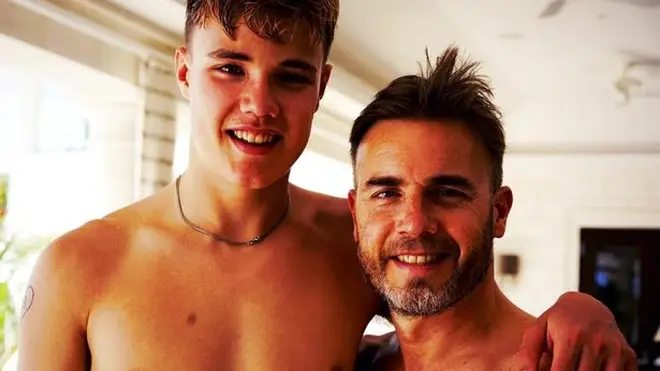 The singer weighed 16st 11lb at his heaviest, but managed to slim down to less than 12 stone after diets and workouts.
Meanwhile, his Take That bandmate Robbie Williams has also become the face of WW, formerly Weight Watchers.