Robbie Williams dedicates 'She's The One' to blind fan who is brought to tears: 'I feel included and worthy'
9 June 2023, 11:21 | Updated: 16 June 2023, 13:22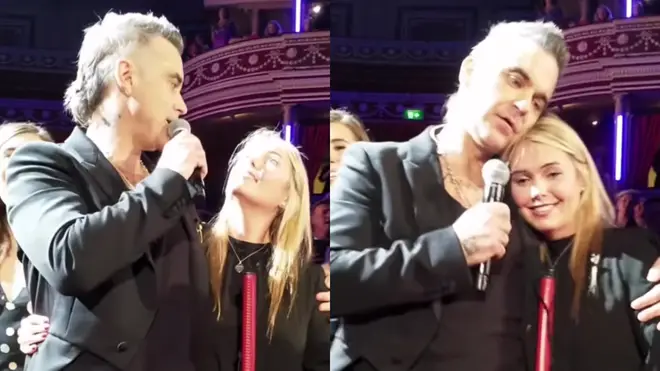 Robbie Williams has earned his status as a kind and thoughtful human being in an essay penned by a blind fan he dedicated 'She's The One' to in a beautiful moment at The Royal Albert Hall.
Robbie Williams has made hearts melt with his gesture to a blind fan in London.
The singing legend was performing at The Royal Albert Hall when he picked blind fan, Claire Sisk, out of the audience and dedicated 'She's The One' to her as he embraced her on stage.
In an essay written by Claire, she has revealed there was much more to the performance than onlookers realised, with Robbie Williams even 'painting a vivid picture of their surroundings' between verses of the famous song.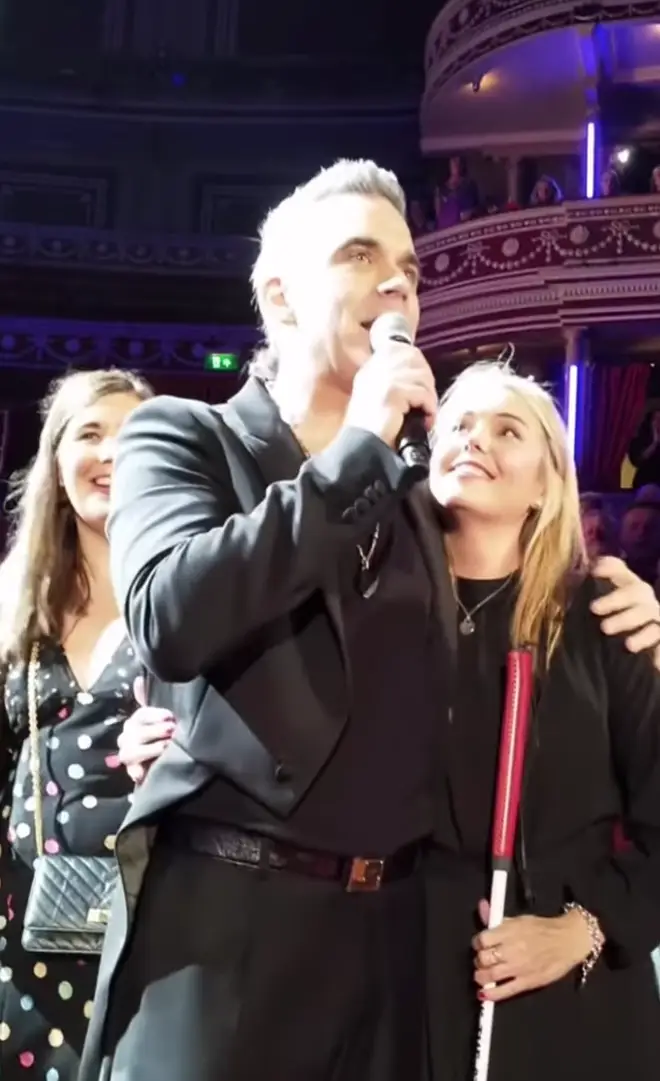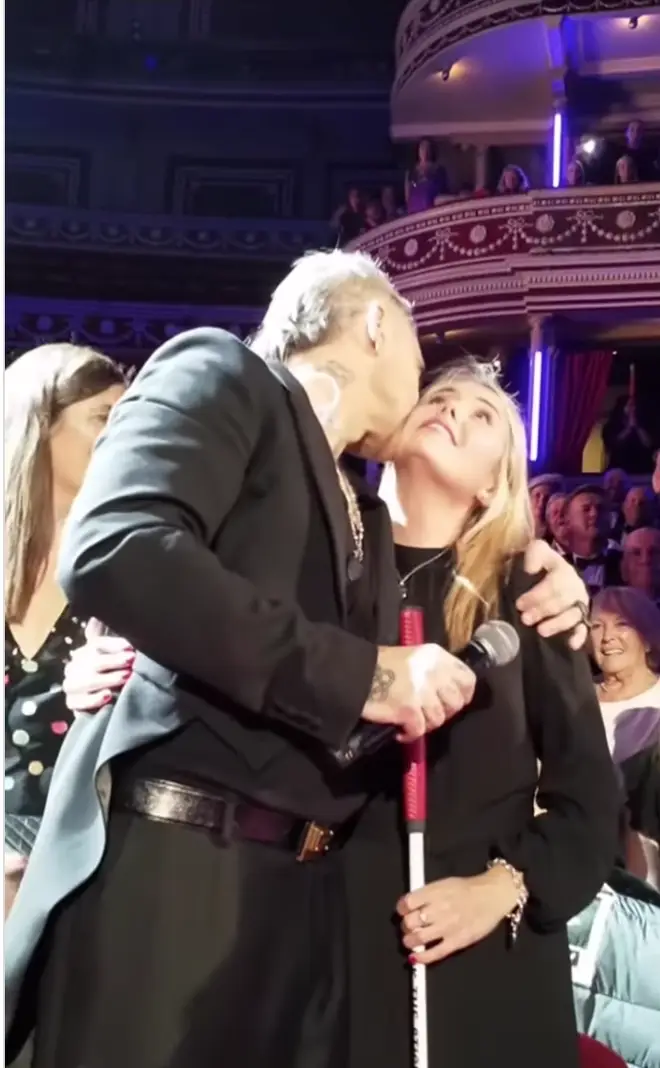 Taking to her Instagram page Claire, who is a disability advocate, has penned a dedication to Robbie Williams's beautiful gesture.
Claire shared that "in a world that often treats me as an inconvenience," Robbie made her feel "included, cherished, and worthy."
The blind radio presenter and advocate from London also uploaded a video and described how she was feeling during the incredible performance.
"This is totally one of my pinch me moments! It really touched the deepest corners of my heart," she began.
"Here I am, navigating a world filled with visual wonders, yet barely able to partake in them. But then, Robbie, yes THE Robbie Williams, he came into my life and shattered the barriers of my sighted existence."
Claire then goes on to describe teh moment Robbie picked her out of the crowd.
"Picture this: Robbie walks up to me, introducing himself with such compassion and warmth. 'It's Robbie, I'm right here in front of you,' he says. Those simple words resonated within me, igniting a flame of care, kindness, and thoughtfulness. And that wasn't even the end of it!
"Robbie, the charming cheeky chap that he is, decides to dedicate 'She's the One' to me, yes me," she pens.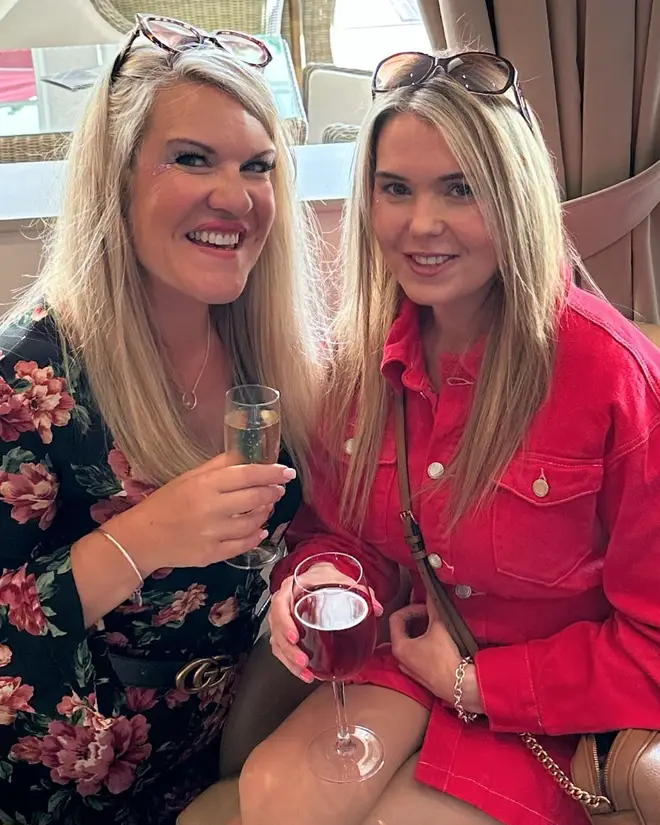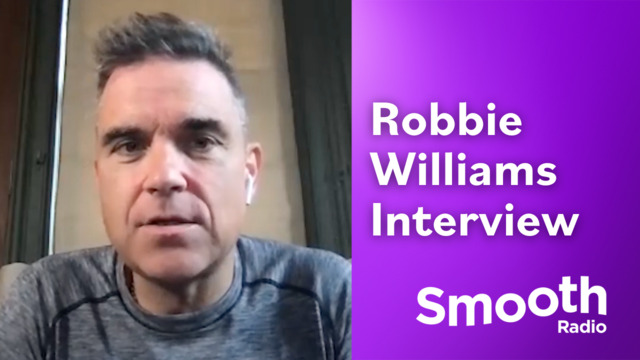 Robbie Williams interview: "It's a miracle if I make the charts now"
"He positions his chair on the corner of the stage, directly facing me, and promises to lock eyes and serenade me. I was absolutely overwhelmed, desperately trying to locate his exact position with the small fragmented sight I have, yet fail! Rather than get annoyed I count myself super lucky that this song is being sung to me, you don't need eyes to hear that.
Claire then goes on to say what the audience couldn't see; that between verses of the song Robbie was describing the scene in the room for his blind fan.
"Amidst his verses, he paints a vivid picture of our surroundings, the crowd, their cheering, and the grandeur of the Royal Albert Hall. In that moment, we stood together, defying convention, as everyone else sat while we proudly remained standing. It was a gesture so monumental, so awe-inspiring, that it brought tears to my eyes."
Claire finishes her post with a thank you dedicated directly to the star.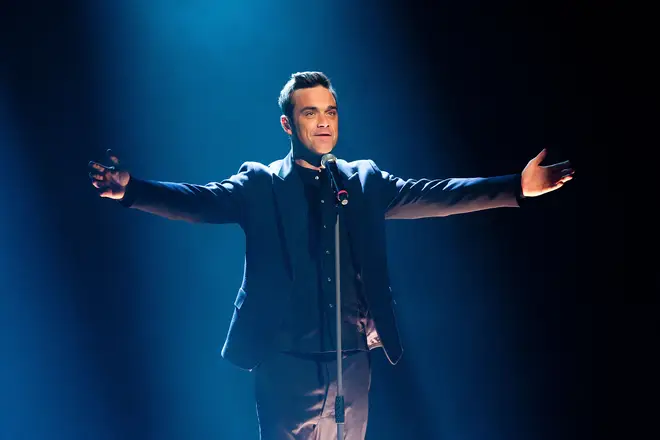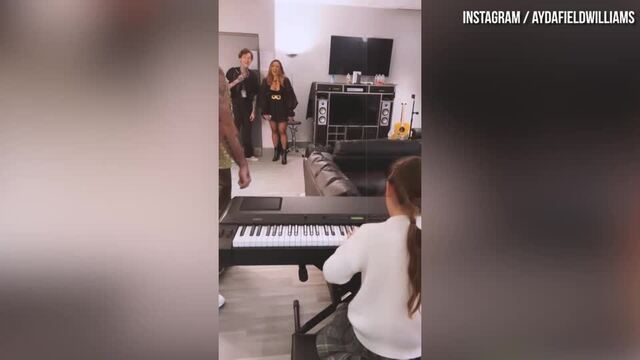 Robbie William's daughter performs a sweet warm-up song for him as they do vocal warmups before show
"@robbiewilliams you cannot fathom the significance of your actions. You made me feel included, cherished, and worthy, amidst a world that often treats me as an inconvenience.
"Thank you, from the depths of my soul, for this unforgettable memory. Although I couldn't gaze upon your beautiful face, the opportunity to hold you so tightly was more than enough to fill my heart with so much happiness."
The video has moved Robbie fans online, with many taking to the comments praising the singer.
"I'm sat here with tears streaming down my face! Your description of this moment is so real," one said.
"I don't think I've ever loved a post on Instagram as much as I love this one, it made me cry to see you so happy," another said. "I hope you had a fabulous night."