Robbie Williams and Mark Owen reunite as they sit in Robbie's kids' high chairs: 'Babies of the band!'
16 January 2023, 12:13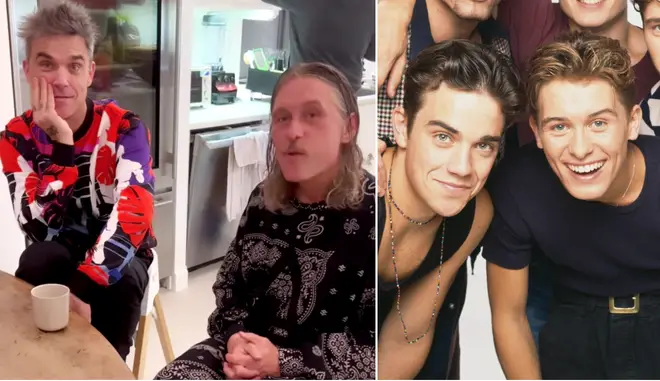 A video of Robbie Williams and Mark Owen sitting in high chairs and eating pizza has sent Take That fans into meltdown.
The footage was posted on the Instagram page of Robbie Williams' wife, Ayda Field, on Sunday (January 15) and shows the pair larking around at Robbie's home.
Mark Owen, 50, and Robbie Williams, 48, joke that they were 'the babies of the band' as they sit in the high chairs of Robbie's kids Coco, four, and son Beau.
Ayda can be heard saying: "I enjoyed both of you guys in the baby chairs. I think its a good look", before Robbie replies: "There was nowhere else for us of sit. And also we're the babies of the band."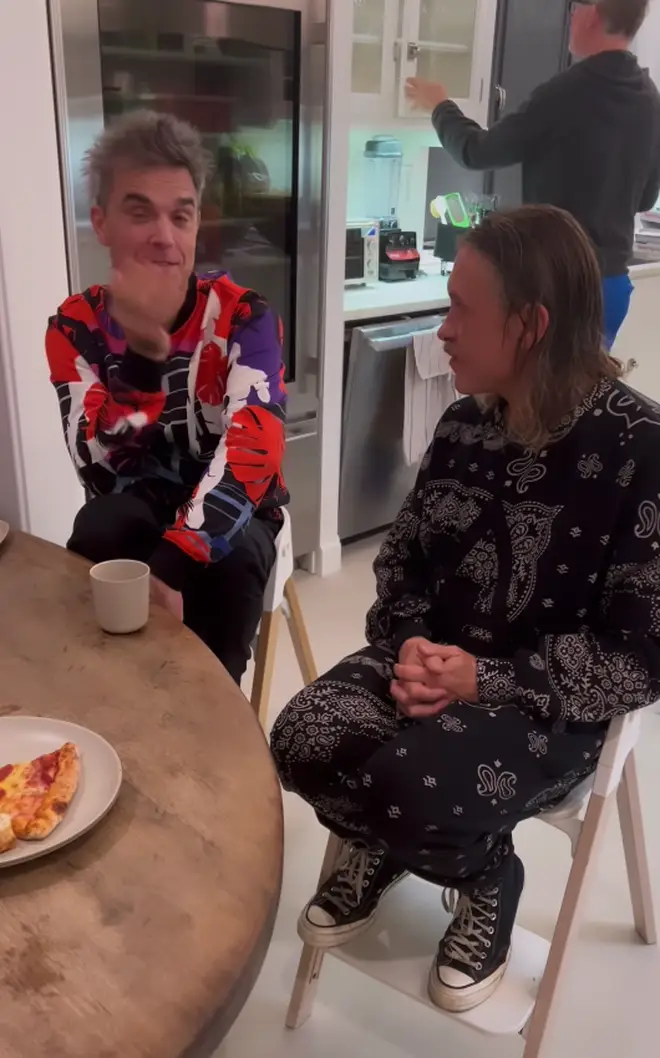 The clip has overjoyed Take That fans who rushed to Instagram to thank Robbie's wife for sharing the video with the world.
"OMG you almost made my heart stop. How cute are those two??? I looooove seeing them together, Thanks for sharing!" one said.
"'This little clip has made my year," another wrote, with a third adding: "Aww..Rob and Mark together has made my day. Love them in the baby chairs x"
Another fan said: "Ayda my teenage self (I'm now 43) is going nuts, that's Mark Owen & Robbie Williams you're with," while another commentator added: "Why has this made me want cry? Love seeing the boys together!! Thank you Ayda."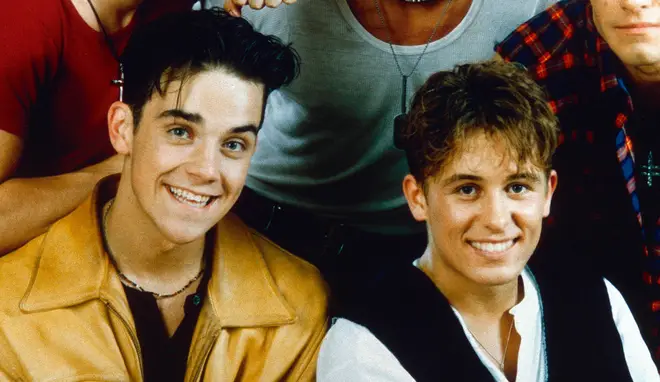 The video comes just weeks after Mark Owen publicly said he wants Robbie Williams to rejoin Take That.
Mark told The Sun: "I would love for it to happen in the future... he might — if he knows we are in the ­studio — come down and get involved somewhere, maybe in the writing, because that's just how it happens."
The cute footage of Mark and Robbie has been released almost two years after Robbie Williams joined the band for a special online lockdown reunion concert with Meerkat Music.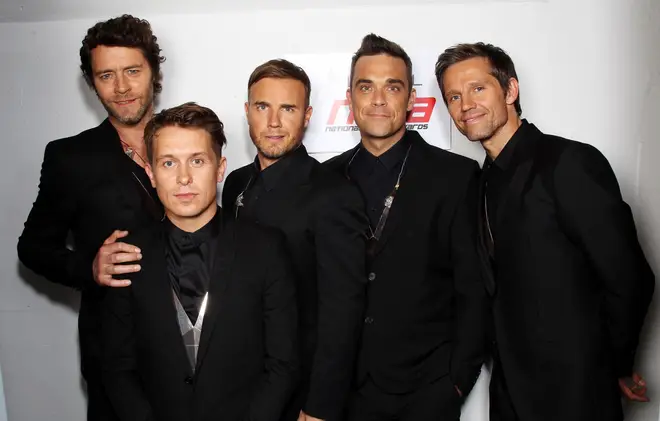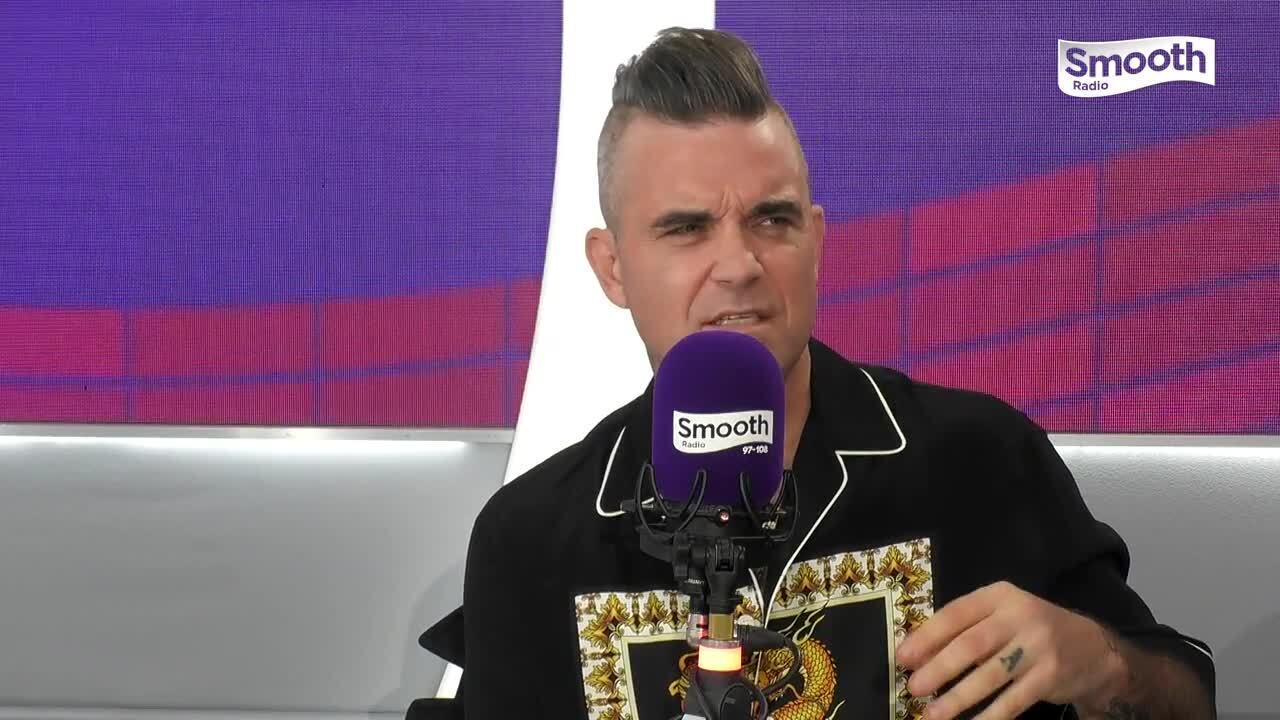 Robbie Williams on Christmas, Michael Bublé and not having an OBE
The Take That concert saw Gary Barlow, Mark Owen, Howard Donald and Robbie Williams perform a selection of the band's greatest hits.
The gig full set list included 'Pray', 'Shine', 'Back For Good', 'Greatest Day', 'The Flood' and 'Never Forget' during their online reunion concert.
Watch Take That's lockdown reunion gig here.