Why did Robbie Williams first leave Take That? And what year was it?
29 May 2020, 08:00 | Updated: 29 May 2020, 14:54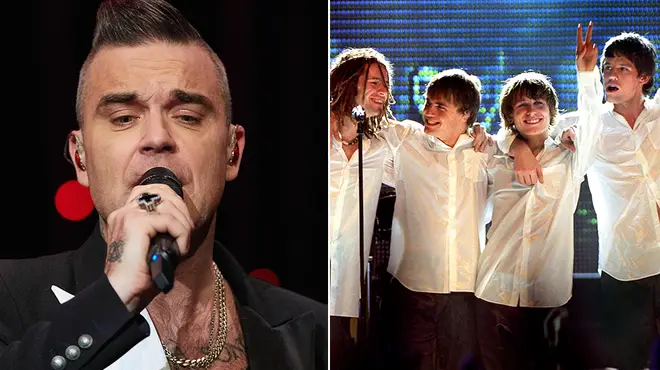 Take That and Robbie Williams have had major chart success since they parted ways - but why did Robbie leave the band? And what year was it?
Robbie Williams and his fellow Take That band members are reuniting for a one-off concert to raise money for charity in May 2020 but what was the real reason they split in the first place?
Gary Barlow, Mark Owen, Howard Donald and Robbie will be performing from the comforts of their own home, singing their biggest and best hits causing everyone to question just why Robbie left the boyband in the first place.
So why did Robbie leave Take That? And what year did he quit? Here's what you need to know: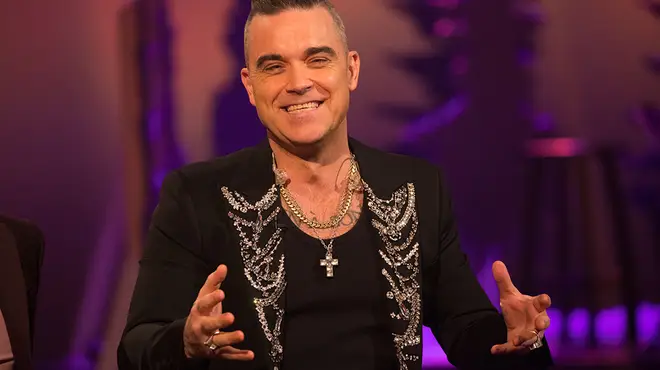 Why Robbie Williams left Take That
Rumours at the time suggested the boyband had a growing feud amongst them, however since the split, Robbie has revealed himself he quit as well as was asked to leave the band.
Robbie revealed to the world he would leave Take That to go on to solo projects. However, the 'Angels' hitmaker added that his partying lifestyle meant the band asked him to leave before the final tour in the mid-90s.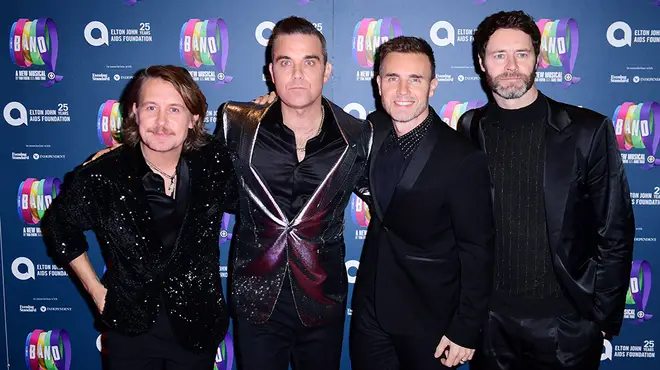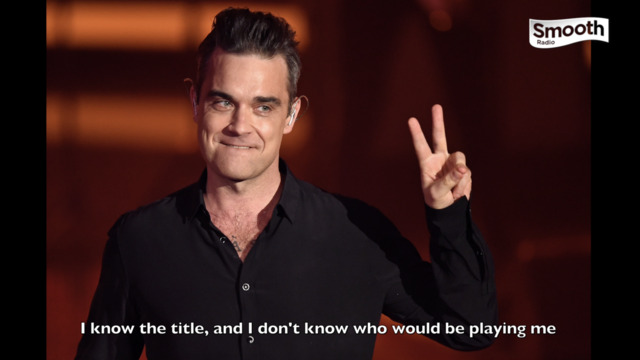 Robbie Williams talks about a possible film biopic
What year did Robbie Williams leave Take That?
Starting out as a five piece in 1990, Robbie left the band in 1995.
Take That continued for a while as a four-piece, but split for good in 1996.
When did Take That reunite with Robbie?
The band reunited following a successful TV show in 2005, but without Robbie. As a four, Take That enjoyed a huge resurgence thanks to new songs 'Patience' and 'Shine'.
Meanwhile, Robbie had achieved a hugely successful solo career in the previous 10 years, and was one of Europe's biggest singers.
In 2010, Take That and Robbie reunited as a five-piece, with the massive album and tour Progress. This was also the last time the band recorded or toured with Jason Orange before he quit in 2014.
While Robbie has not recorded with Take That since then, he has continued to appear for sporadic performances in the last 10 years, such as the Manchester One Love concert put together by Ariana Grande in 2018, and the X Factor final later that year.