Watch Robbie Williams and Ed Sheeran team up for surprise 'Angels' singalong - video
29 June 2018, 10:47 | Updated: 29 June 2018, 11:37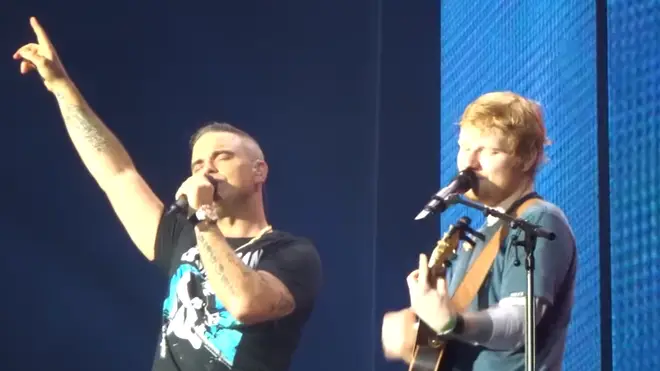 Robbie Williams seems to be everywhere at the moment!
Firstly, he performed at the World Cup opening ceremony, then he was tipped to take on an X Factor judging role, then he surprised Taylor Swift fans in London by performing 'Angels' with the huge star last week.
Now, Robbie popped up on stage again, by joining Ed Sheeran for a surprise duet on 'Angels' at the singer's gig in Amsterdam.
Watch the performance below, courtesy of audience member Elise:
Both Ed and Robbie posted tributes to each other after the performance, with Ed writing: "Got a lot of love for this guy. We just watched the Belgium England game and now we are watching Love Island. Life is about balance. Thanks for guesting today lad."
Robbie added: "Thanks for having me Ed, what an honour and what a special night in Amsterdam. You're my new boy crush."
On Sunday, Taylor Swift thanked Robbie for a "spectacular moment" after he joined her on stage at Wembley Stadium.
Meanwhile, Ed is being sued for allegedly copying Marvin Gaye's classic 'Let's Get it On' on his hit 'Thinking Out Loud'.