When Robbie Williams paid tribute to his hero and friend George Michael only days after his passing
14 April 2023, 19:37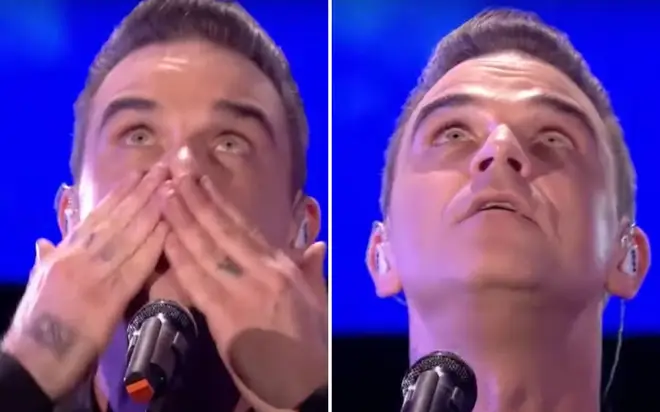 Robbie Williams might not have had a solo career if it wasn't for George Michael.
Maybe that sounds dramatic, given that Robbie Williams went on to become one of the most successful pop stars Britain ever produced.
With a series of hits like 'Let Me Entertain You', 'Angels', 'Feel', 'She's The One' and 'Millennium', Robbie found enormous fame and success after leaving Take That.
He's sold 75 million records worldwide, received a record 18 BRIT Awards, and has achieved a total of seven No.1 singles.
Of course, he is an incredible entertainer that was destined to become a solo sensation after leaving Gary Barlow, Jason Orange, Howard Donald, and Mark Owen.
But he might not have had the launchpad if it hadn't been for George Michael, who let Robbie cover his iconic song 'Freedom! 90'.
Robbie reached No.2 in the charts after releasing George's song, and people took notice of him as a serious solo star.
So after George Michael tragically passed away at the age of 53 on 25th December in 2016, Robbie was one of his first friends to publicly pay tribute to him.
Robbie Williams - Freedom 90 (George Michael Cover) - Big Bang - Remaster 2018
When the news broke that George had passed away on Christmas Day, his friends, family, and global fans across the world went into collective shock.
It was difficult to process that a music icon like George, especially at such a young age, could leave us that soon.
So Robbie took the opportunity to share his thoughts with the grieving music world by paying tribute to George as soon as he had the chance.
During his New Year's Eve concert at London's Westminster's Central Hall, Robbie chose to play 'Freedom! 90'.
Getting the audience riled up in typical Robbie fashion, he got them in the mood for a celebration of George's life and music.
"This song is dedicated to the legendary George Michael" he declared, as the crowd roared knowing he was going to perform his cover version.
Receiving a huge cheer as the track kicked off with the iconic piano lick, Robbie belted out some of the lyrics before adding: "Give it up for George Michael."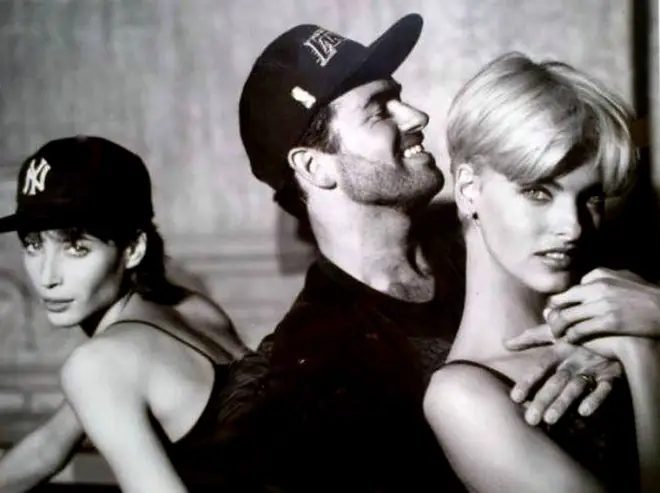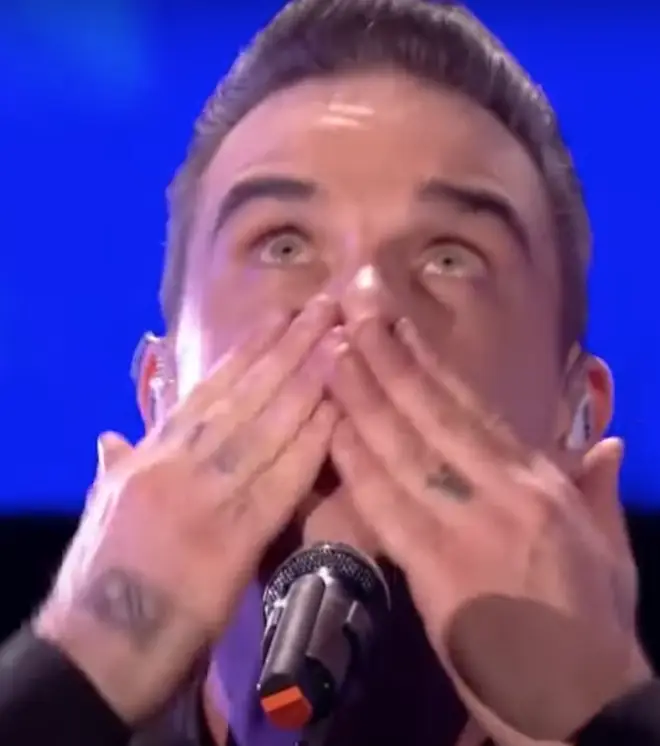 Robbie released his version of 'Freedom! 90' only six years after George originally released it, but he definitely added his own unique spin.
Throughout his performance on the night though, Robbie made sure he give the song all the swagger and sex appeal that George had, just the way George would've wanted it.
The occasion most definitely wasn't a sombre one, although the news of George's passing was still fresh in people's minds.
But every single person in the audience as delighted Robbie paid tribute to the pop legend with a typically energetic version.
As the song came to a close, Robbie blew a kiss up to the sky and took a moment, before muttering "f**k that", which was no doubt in disgust that his beloved friend and hero George had been taken so soon.
He might've found himself in hot water with the television broadcaster at the time, but looking back, it was the perfect tribute he could've given George, and it was pure Robbie.