Robbie Williams' daughter Coco, 4, stars in emotional wedding video at star's LA home
24 January 2023, 15:15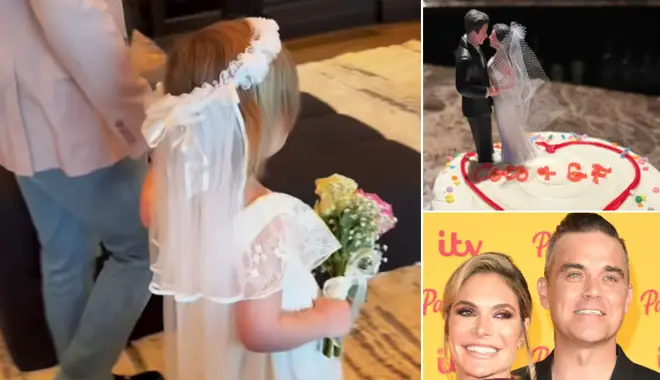 Ayda Williams had fans in tears as she shared a video of her daughter Coco 'getting married' at the Williams family home.
Robbie Williams' daughter, Coco, is the star of an emotional video shared by her mum Ayda Williams showing the 4-year-old marrying her Grandmother.
The clip shows Coco marrying Ayda's mother in the Williams' sitting room at their home in LA, after Coco 'proposed' to her Granny because she 'loves her so much'.
The moving video begins with Ayda joking with her mother, Gwen: "It's a big day, you're going to get married again," as she smiles back at the camera, dressed in a beautiful silver sequin suit and a white veil.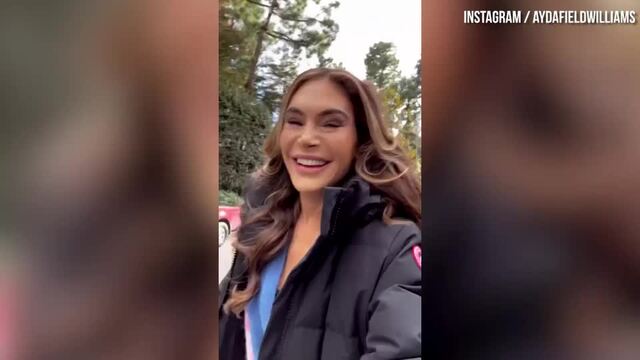 Robbie Williams and Ayda Field Williams mark special day with IG video
The video then shows Robbie and Ayda's other children Teddy, 10 and Beau, 3, scattering petals down the 'aisle' in their parents sitting room, and their granny waits patiently for the 'bride'.
Coco is then seen walking down the aisle in a white dress and veil, before she meets her granny for the pair to exchange their 'vows'.
Ayda's mother, Gwen, kneels in front on Coco and can then be heard saying they have a "special, special relationship" before the pair share a sweet grandmother-granddaughter kiss, and the gathered family members cheer.
"Coco proposed to Nana Gwen because she loves her so much…naturally we had to make it official #grandmother #granddaughter #forever #toocute #weddingbells AWxx," Ayda wrote as she posted the video.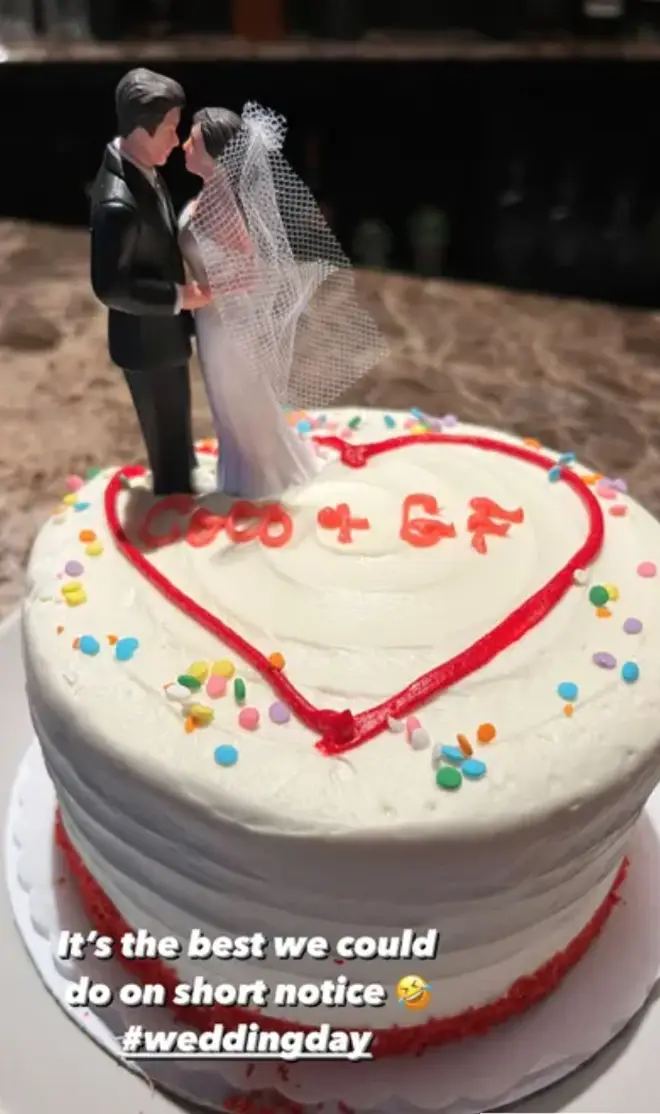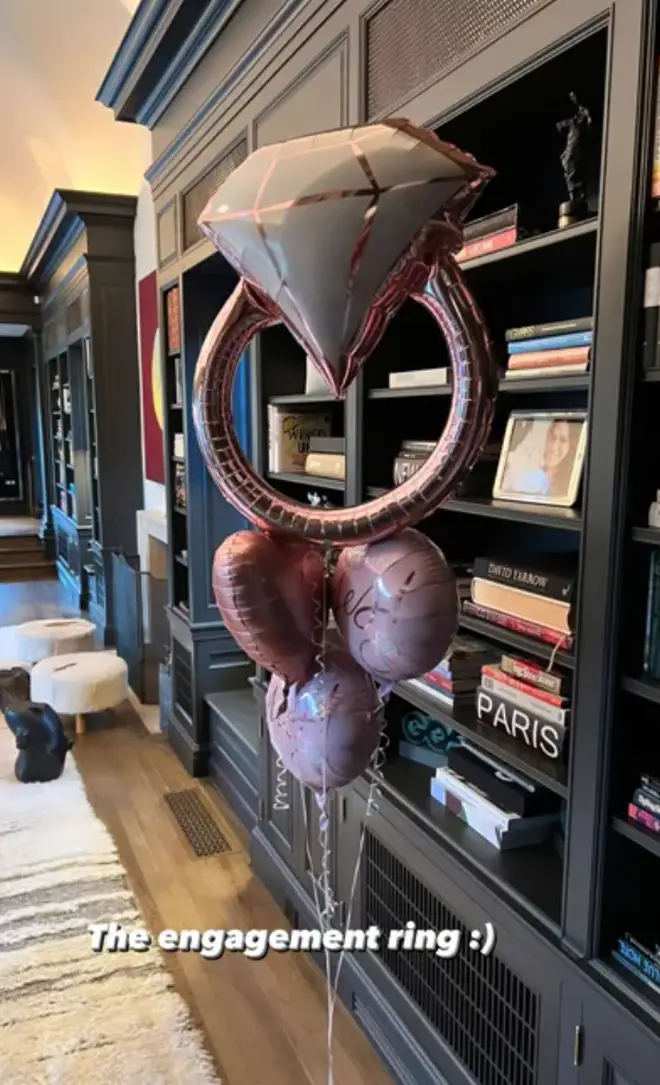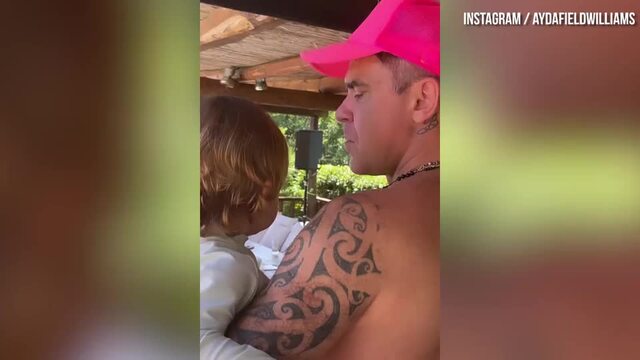 Robbie Williams dances with his son in sweet IG clip
Fans of Ayda and Robbie couldn't help but be moved by the video, with many saying it made them well-up with emotion.
"Sat here crying at this. How lovely xx," one said.
A second commented: "Omg that is the cutest thing I think I have ever seen what a big heart she has."
With a third adding their own story, saying: "I love this ❤️ my grandson proposed to me too, and even though I accepted, he went on to propose to his mummy too!"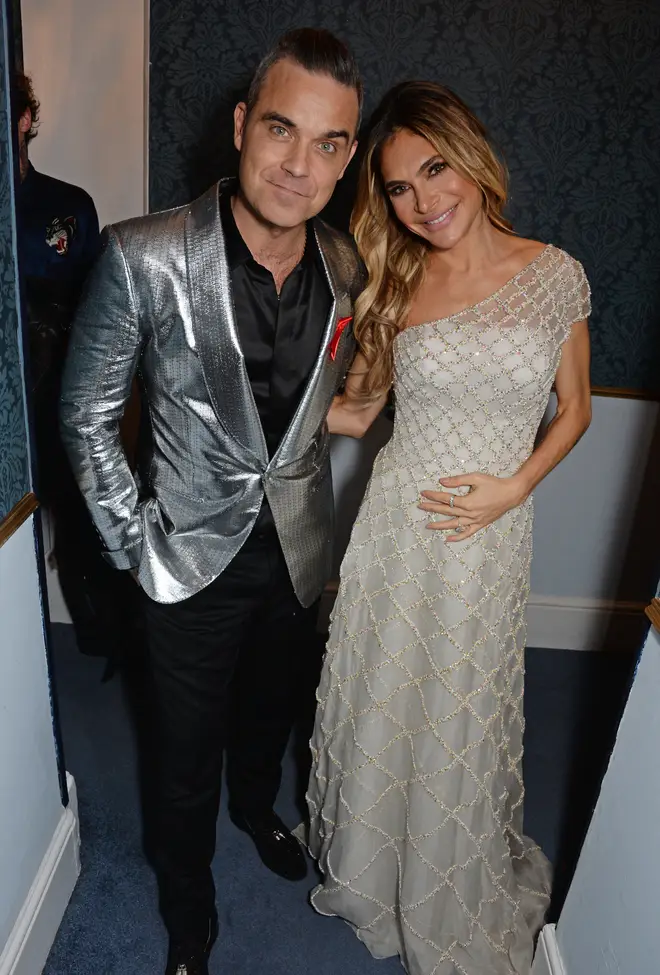 Ayda also went on to share pictures of the balloon engagement ring and a beautiful cake the family had made for the occasion.
The 'wedding' took place at Robbie and Ayda Williams' Holmby Hill, Los Angeles home.
The couple themselves got married in their own backyard in a surprise ceremony in August 2010, and have since gone on to have four children Teddy, 10, Charlie, 8, Coco, 4, and Beau, 3.