Robbie Williams and Ayda Field's 7-year-old daughter Teddy impresses on the piano
1 July 2020, 11:13 | Updated: 1 July 2020, 11:31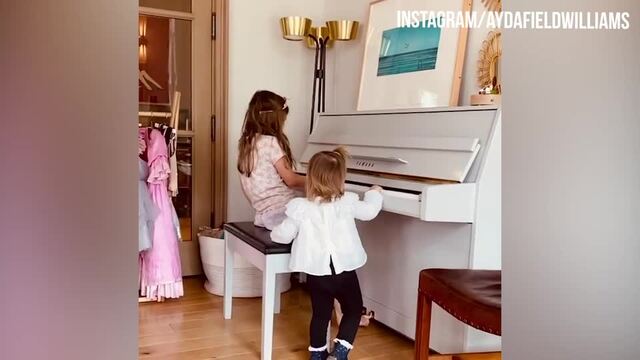 Robbie and wife Ayda Field's daughter, Teddy, plays piano and sings
It looks like Robbie Williams isn't the only talented musician in his family.
Robbie and wife Ayda Field's daughter, Teddy, has an incredible musical talent at a young age.
The 7-year-old can be seen in two pieces of footage posted by Loose Women star Ayda in the past fortnight, where she's playing the piano and singing an amazing improvised song.
Filmed at Robbie and Ayda's L.A. home, the talented youngster can be seen in the first video playing a white piano in what looks to be the children's playroom and singing to her 20-month-old sister, Coco.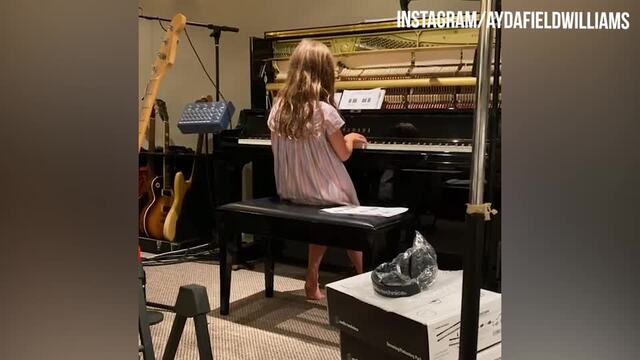 Robbie Williams and Ayda Field's 7-year-old daughter Teddy impresses on the piano
Teddy, whose real name is Theodora Rose Williams, is wearing a pink tiara and matching dress and is just tall enough to reach down and use the piano's pedals as she sings.
In the second video, posted on Monday (May 29), the girl is in her dad Robbie Williams' recording studio and can be seen concentrating hard as she plays a difficult piece on a black Yamaha piano.
Teddy, who was famously a flower girl at Princess Eugenie's wedding in 2018, is the eldest of Robbie Williams and Ayda Field's four children.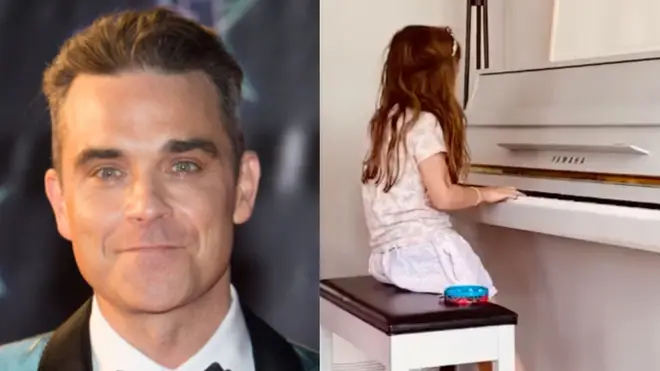 Her siblings are Charlie, 5, Colette, 1, and baby Beau, who was born in February 2020.
The family of six have been in lockdown at home in L.A. where Robbie Williams delighted fans by performing with Take That for the Meerkat Music reunion concert on May 29.
Gary, Mark and Howard joined Robbie for the six-set concert of some of their greatest hits including 'Pray', 'Shine' and 'Back For Good'.
"This is a world first for us!" the group said ahead of the concert. "Reuniting with our old friend online for a one-off performance!

"It's always great getting back together with Robbie and we are really excited to be part of this unique show that everyone can enjoy from home."