Robbie Williams recreates Rock DJ look as he dons tiger pants for workout with wife Ayda Field
9 April 2020, 13:20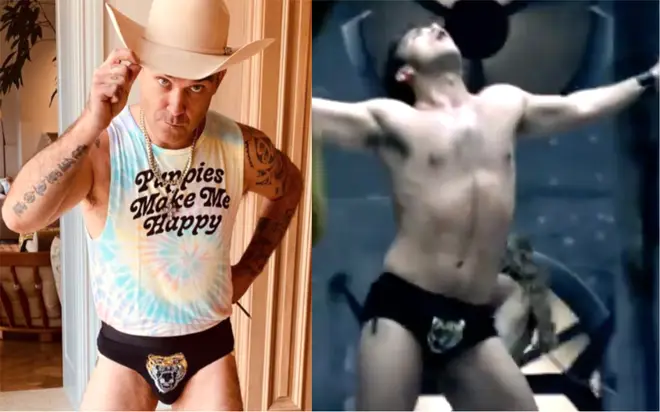 Robbie Williams recreated his Rock DJ music video look by slipping into his skimpy black tiger briefs that he wore for the 2000 video.
Robbie brought his two-decade old pants back into the spotlight due to the tiger on the front, as part of Ayda's Tiger King-themed workout.
Robbie wore a tie-dye vest with the words "Puppies make me happy" written on the front.
The 46-year-old also wore a cowboy hat and boots to complete his outfit.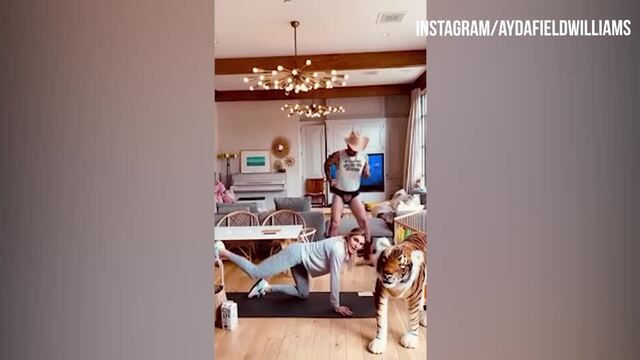 Robbie Williams channels Joe Exotic with Tiger King-themed workout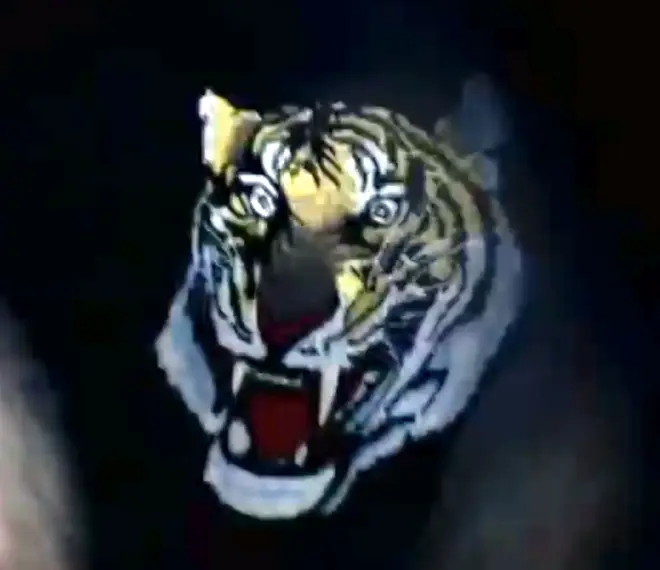 Ayda, 40, also wore animal-themed clothes, with a grey jumper and leopard print leggings.
Posting the workout to her Instagram, Ayda wrote: "Unleash your inner tiger with me and 'Rob Exotica' in this Netflix and Chill inspired workout. @robbiewilliams #transformationtuesday #tigertuesday #tigerking #tigerpants #robexotica #netflixandchill."
Ayda went on to say: "I couldn't think of anyone better to join us than my number one Tiger, my husband Robbie Williams AKA  Rob Exotica."
Robbie Williams - Rock DJ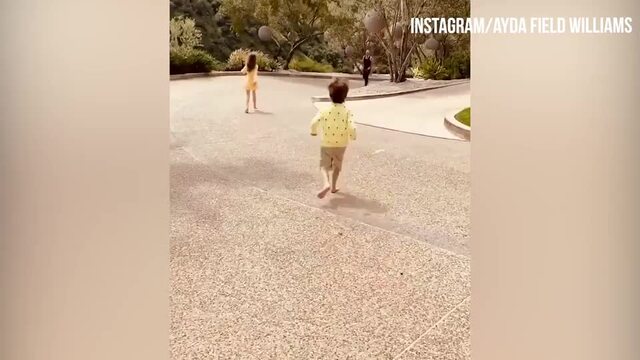 Robbie Williams reunites with his kids after his coronavirus quarantine
Whipping off his jogging bottoms to reveal his tiger-themed underwear, Robbie shouted "Yee-ha!" and thrust his hips.
Meanwhile at the front, Ayda worked out using tubs of peanut butter ice cream as weights.
The pair "exercised" to tiger-themed music, including Survivor's 'Eye of the Tiger'.