Robbie Williams has emotional reunion with kids after three weeks away in self-isolation - video
30 March 2020, 11:47 | Updated: 30 March 2020, 13:21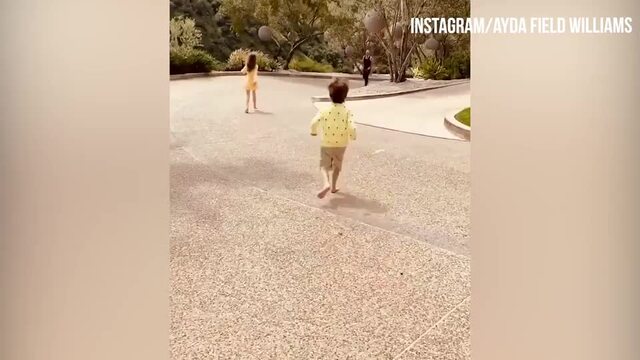 Robbie Williams reunites with his kids after his coronavirus quarantine
Robbie Williams' children had an emotional reunion with their dad when he returned to the family home after being away in self-isolation due to the coronavirus pandemic.
The singer spent three weeks away from his family in self-isolation, and his wife Ayda Field shared a lovely video of her husband returning home and finally getting to see his three kids again.
Click here for the latest coronavirus advice from the NHS
Ayda filmed herself asking her daughter Theodora, 7 and son Charlton, 5: "Who's coming up the driveway? Who is it?
As soon as they realised it was their father, the kids can be heard shouting "daddy" as they ran towards him.
"Daddy we're so happy to see you," Ayda told Robbie, while Theodora said: "Daddy I've missed you so much."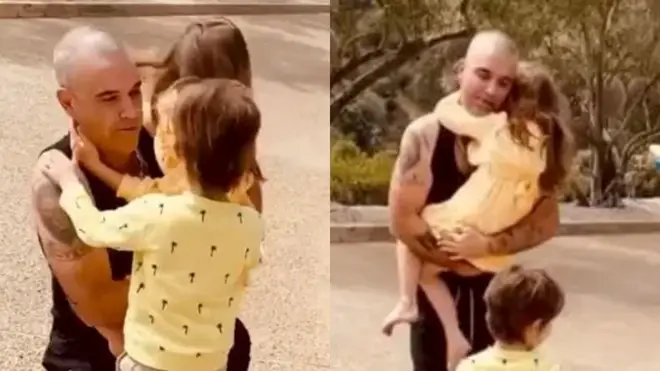 Ayda captioned the post on Instagram: "@robbiewilliams After 3 weeks…REUNITED!!!! So happy to have daddy home after separate quarantines #togetheratlast #quarantinelife #stayhome AWxx."
Robbie had been away from his family in self-isolation as a precaution, having previously returned from a trip to Australia.
He was forced to cancel his one-off show in Oz due to the coronavirus outbreak, despite having already made the long trip to Melbourne.
Since then, he has treated fans to long karaoke sessions from his home, while his bandmate Gary Barlow has been uploading daily 'Crooner Sessions' duet videos. Maybe we'll see a team-up soon?