Robbie Williams treated fans to 90-minute karaoke session at home, and it was utterly joyous
20 March 2020, 10:29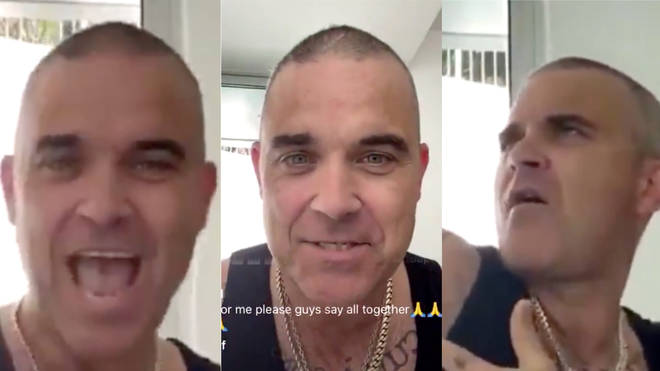 Robbie Williams has become the latest star to entertain his fans during their coronavirus pandemic, by undertaking a one-man karaoke mission.
The former Take That star filmed himself on Instagram Live, singing a wide variety of songs and chatting to his fans as he went. Corona-oke, if you will.
While we'd like to think this was just a normal Thursday evening for Robbie, the 'Angels' singer was putting on a show as a way of putting a smile on people's faces while they self-isolated at home.
Click here for the latest coronavirus advice from the NHS
During the 90-minute session, Robbie not only sang a few of his own hits, but tackled tracks by artists ranging from Madness to Taylor Swift.
Here's just a few of the best reactions to Robbie's free gig:
Robbie followed his Take That mate Gary Barlow, who has begun a series of 'Crooner Sessions' every day, recording live duets with fellow singers including *NSync's JC Chasez.
Meanwhile, Sir Anthony Hopkins treated fans to a spot of piano playing while his cute cat sat on his lap, while a bunch of Hollywood stars have covered John Lennon's 'Imagine'.