Robbie Williams: His wife, children, age, net worth and more facts
23 September 2018, 12:55 | Updated: 23 September 2018, 20:48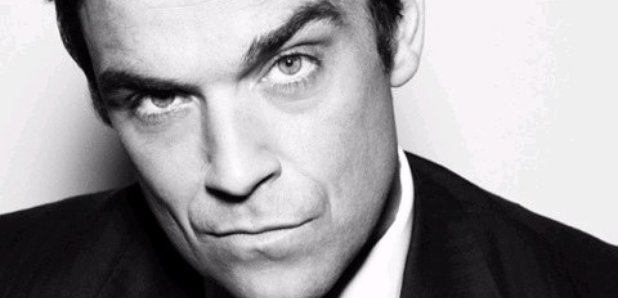 Robbie Williams is a VERY successful artist but what do we really know about him? When did he leave Take That? And who is his wife? Here's everything you need to know.
Since his days as a teenager in Take That to his 'Angels' solo pomp, Robbie Williams has achieved huge success around the world over the past two decades.
Here are all the big facts you should know from his net worth, his leaving the band and his wife and children:
1. What are Robbie Williams' biggest songs?
If you live in the US, then there's a chance that you've never even heard of Robbie Williams, as it is the one country he hasn't quite been able to crack.
If you want to check out his best-known songs, then you should start with 'Angels', 'Let Me Entertain You', 'She's the One', 'Rock DJ', 'Feel', 'No Regrets', 'Candy', 'Love My Life', 'Kids', 'Supreme' and 'Millennium'.
2. How many albums has Robbie Williams released?
Since 1997, Robbie has released 11 solo albums. The most recent is 2016's The Heavy Entertainment Show.
That's not counting his rarities series Under the Radar, a few 'greatest hits' compilations and albums with Take That.
3. How many records has Robbie Williams sold?
Robbie has been certified for 19.8 million albums and 6.6 million singles in the UK as a solo artist.
He is also one of the best-selling music artists of all time, having sold 75 million records worldwide. He is the best-selling British solo artist in the UK, and the best selling non-Latino artist in Latin America.
4. When did Robbie Williams quit Take That?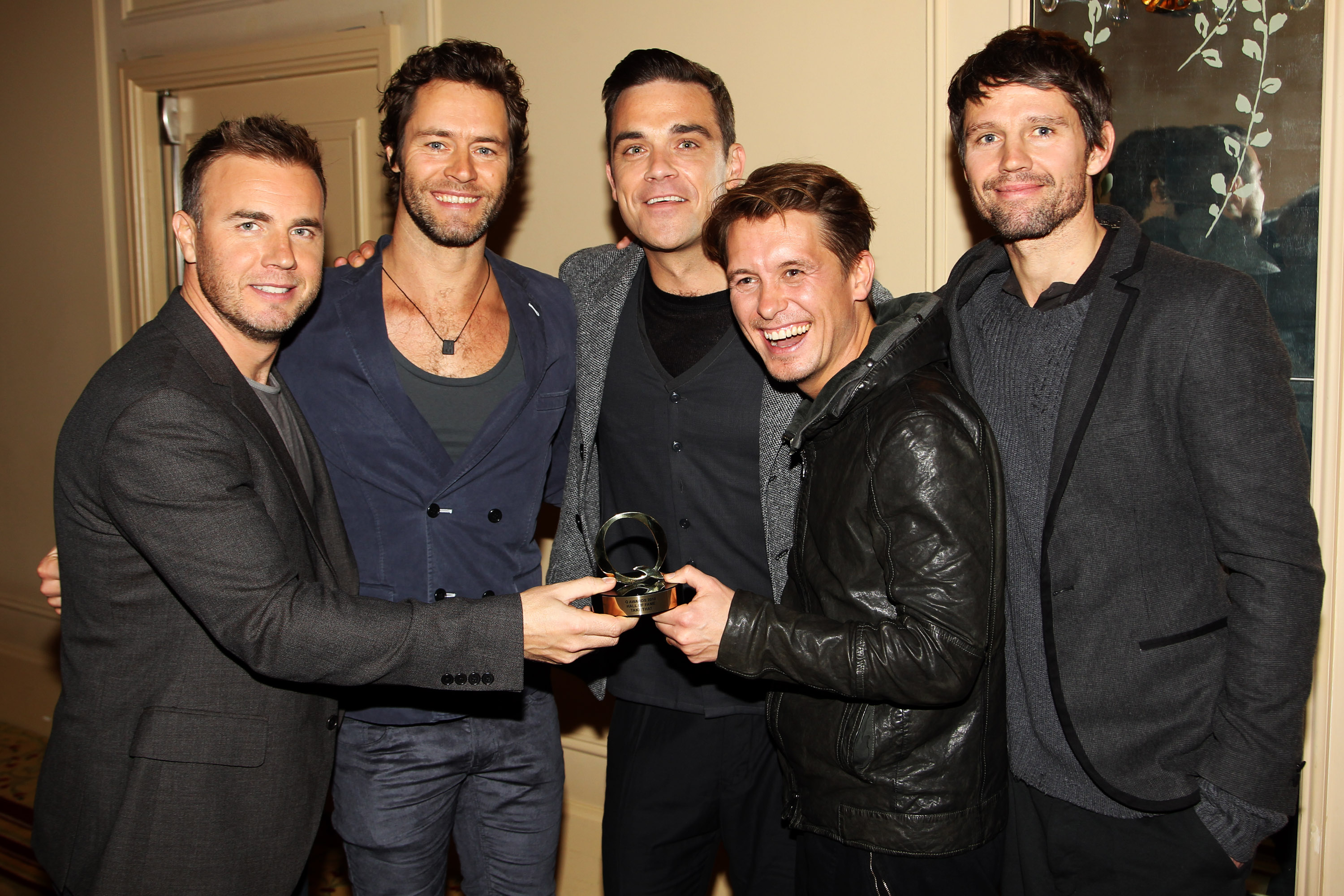 Robbie was a member of boyband Take That alongside Gary Barlow, Mark Owen, Howard Donald and Jason Orange, from 1990 until 1995, when he quit the group after falling out of favour with the band.
He soon launched a solo career. While his first few singles weren't huge successes, his song 'Angels' became a huge success and propelled him to a greater level of fame.
After Take That reunited without him in 2005, he rejoined the band in 2009 for the Progress album and tour a year later. He has performed with the group on and off ever since, but has yet to announce any plans to rejoin full-time.
5. Who is Robbie Williams' wife?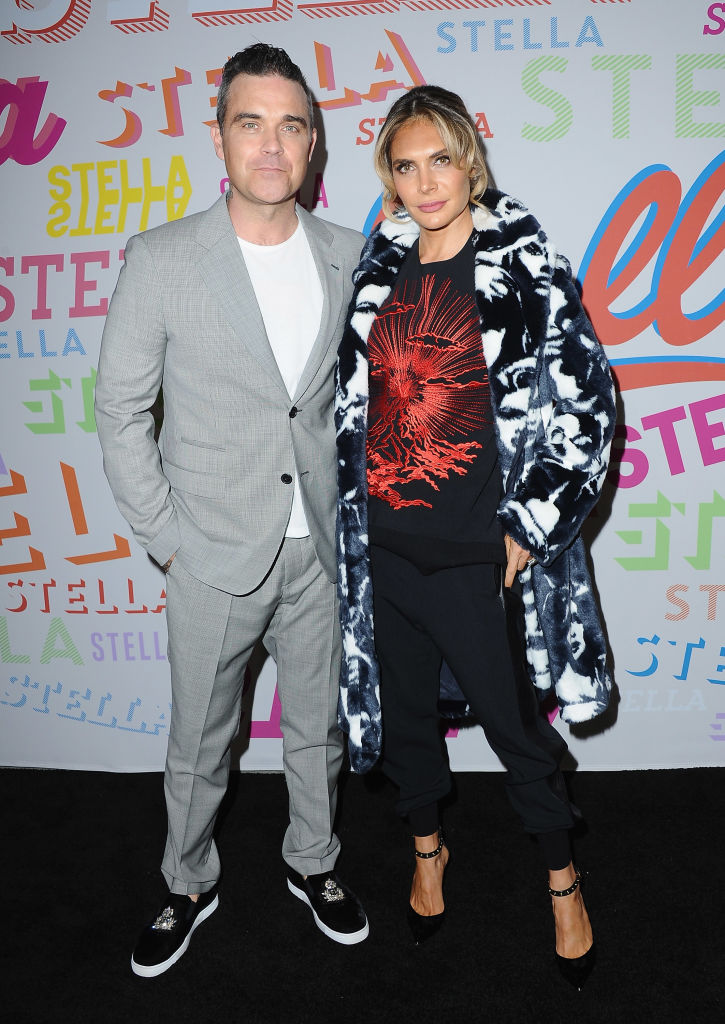 Since May 2006, Robbie has been in a relationship with American actress Ayda Field.
Three years later, the couple got engaged, and they married at his home in Mulholland Estates in Beverly Hills on August 7, 2010.
6. How many children does Robbie Williams have?
Robbie and Ayda's daughter Theodora 'Teddy' Rose was born on September 18, 2012.
Their second child Charlton 'Charlie' Valentine was born on October 27, 2014.
On September 7, 2018, Ayda announced that she and Robbie had welcomed their surprise third child, a daughter named Colette 'Coco' Josephine, via a surrogate mother.
7. How old is Robbie Williams?
Robbie Williams was born on February 13, 1974. He celebrated his 44th birthday in 2018.
8. What is Robbie Williams' net worth?
According to The Richest, Robbie Williams is estimated to be worth around £149 million ($200m).
9. Where does Robbie Williams live?
Since 2006, Robbie has spent most of his time in Los Angeles. He moved back to the UK in 2009 when he bought an £8.5 million mansion in Compton Bassett, Wiltshire.
Robbie sold the mansion a year later to move back to Los Angeles.
10. Where is Robbie Williams from and who are his parents?
Robbie Williams was born in Stoke-on-Trent, Staffordshire. His parents, Janet and Peter Williams (also known as Pete Conway), ran a pub called the Red Lion in Burslem.
Pete was also an entertainer, which helped inspire Robbie to follow suit. He often joins his son on stage for various performances. See above!
11. Is Robbie Williams heading out on tour in 2018?
Robbie last went out on the road for his Heavy Entertainment Show tour in 2017.
As of May 2018, he hasn't announced plans for any future tours. But we doubt it will be for long!
12. What health issues has Robbie Williams had?
Robbie has battled mental illness, obesity, self-esteem issues, alcoholism, and substance abuse throughout his life. He has previously discussed how his friend Sir Elton John booked him into a rehab clinic to cope with his drug use, that began from the depression he was experiencing while still in Take That.
In 2017, he spent a week in intensive care, after abnormalities were found in his brain. He said: "I had blood tests done, and I had various scans including ones of my heart and my brain, and there were some abnormalities found, including something on my brain that looked like blood.
"That was obviously very scary, so the decision was taken out of my hands and I was sent straight to the intensive care unit. It's very weird to go from being on tour to suddenly being in intensive care, but that's where I found myself."
13. Does Robbie Williams believe in UFOs?
Robbie has revealed that has a huge interest in UFOs and paranormal phenomena, and has pursued this interest during his break from music in 2007-08.
While recording a documentary, he went to a UFO convention in Nevada during which he connected his interest in the paranormal with the desire to understand his childhood fears of his mother's interest in "the world's mysteries, elves, demons, witchcraft".
14. What charity work has Robbie Williams been involved in?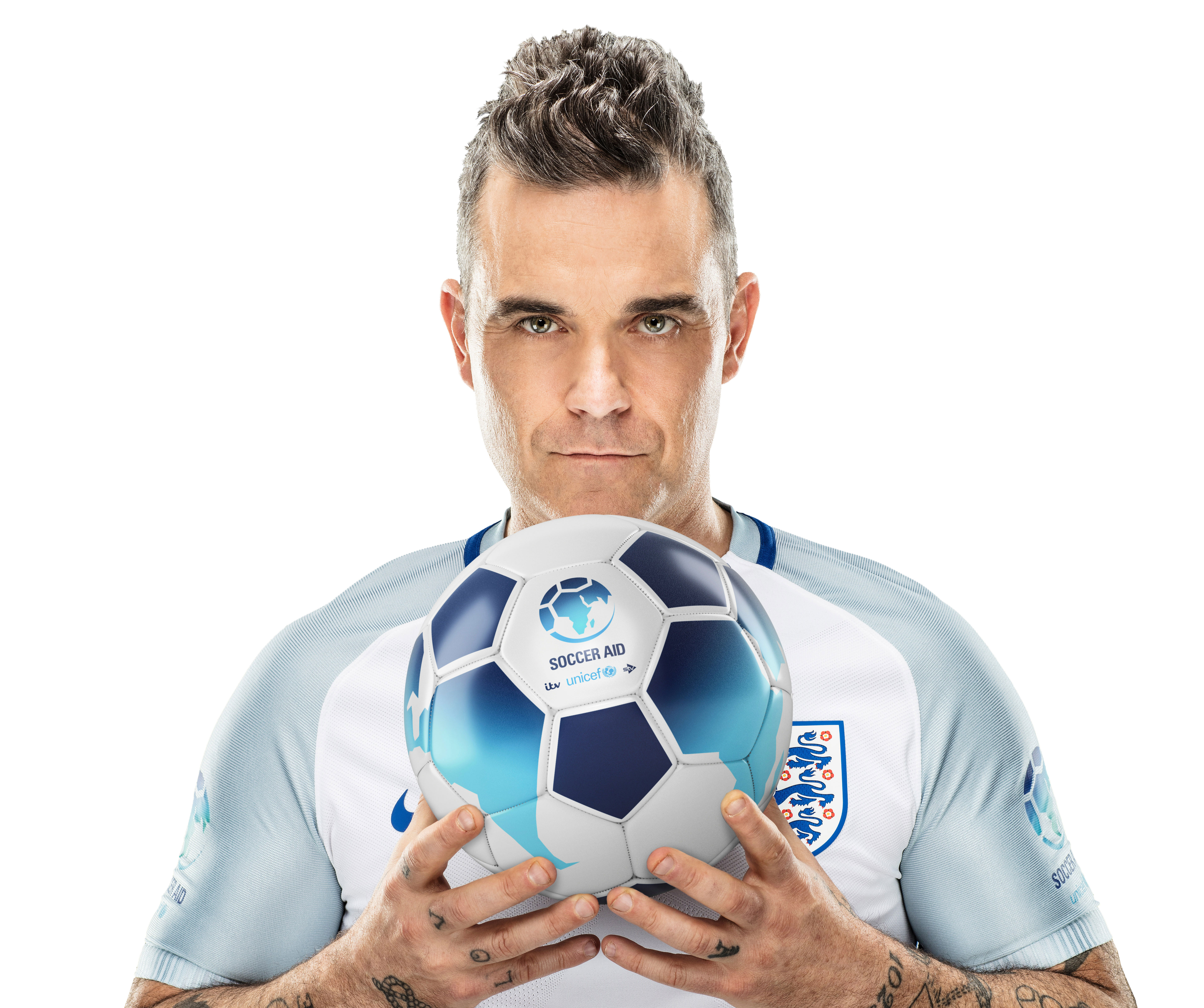 Robbie set up a charity in his home town of Stoke-on-Trent called 'Give It Sum', which hopes to "improve local conditions and strengthen community life by giving money to those who are disadvantaged."
With the help of friend Jonathan Wilkes, he created the charity football match event called Soccer Aid to raise money for UNICEF UK. A combination of celebrities and professional football stars have played Soccer Aid matches every two years since 2006, raising millions of pounds each time.