Robbie Williams tattoos explained: Why does he have a Two Ronnies glasses tattoo?
27 September 2022, 14:40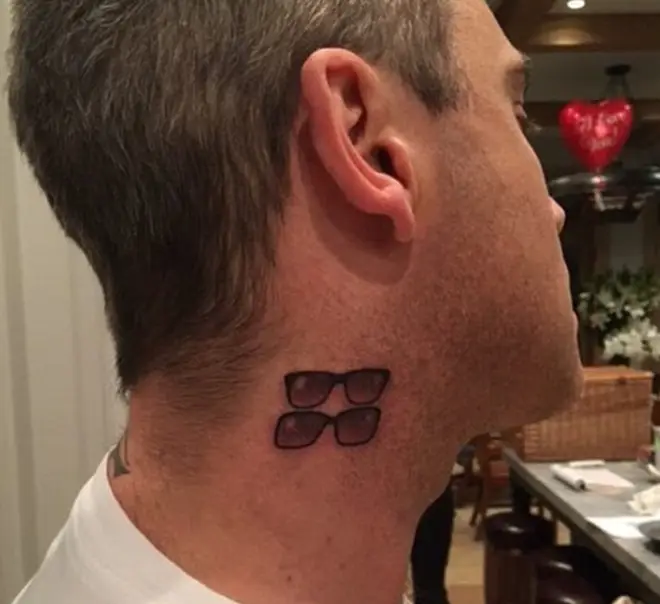 Robbie Williams is known to have a lot of tattoos, but there's one in particular that stands out.
If you watch the Take That star on TV or at his live shows,, you'll notice a familiar image on his neck.
Robbie has a tattoo of the famous Two Ronnies logo below his left ear. But why?
The 'Angels' singer got the tattoo back in February 2016, a few weeks before Ronnie Corbett passed away.
After Sir Ronnie's death, Robbie tweeted: "Ronnie Corbett: You inspired me at a very young age. THANK YOU. You'll always be with me."
Robbie Williams has a number of body tattoos, including:
- an image of an Ace of Spades in tribute to Motörhead
- a Tommy Cooper-style Fez hat
- the logo of The Saint in tribute to Sir Roger Moore
- the 'skip dance' pose of Morecambe and Wise
- a Staffordshire knot as his ancestors are from Staffordshire
- Take That's logo
- a coat of arms of Burslem, the town in Stoke-on-Trent where he grew up
- the notes and words of the first line of the chorus of the Beatles song 'All You Need Is Love'