Robbie Williams sings a Glen Campbell song to get baby Beau to sleep in cute video
16 April 2020, 17:09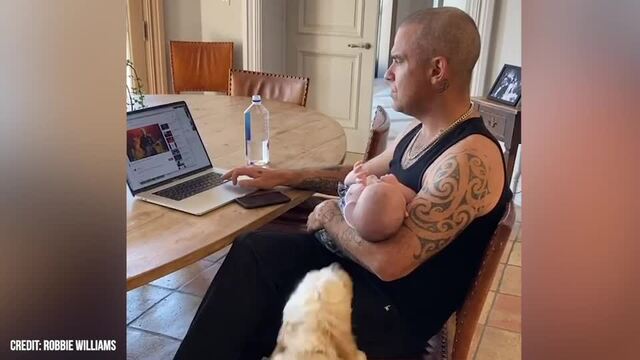 Robbie Williams sings baby Beau to sleep with cute song
Robbie Williams is seen singing to son Beau as he rocks the baby to sleep in a sweet video posted by wife Ayda Field.
Robbie welcomed his fourth child via a surrogate mother with wife Ayda in February.
In a cute video, Robbie is seen singing Glen Campbell's 'Ghost in the Canvas' to baby Beau, who is nearly two months old.
Watch the video above.
Beau seemed very content as he kicked and reached out to his dad while the pop star sang and rocked him back and forth.
Ayda revealed in February that the couple had welcomed their fourth child, son Beau Benedict Enthoven, and that they were now "officially complete as a family".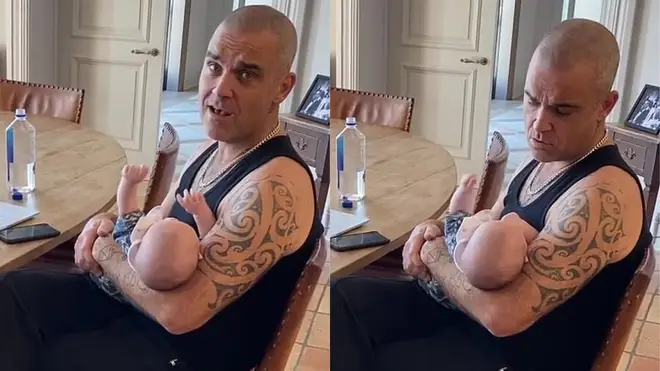 The couple welcomed the baby via the same "incredible" surrogate who carried their daughter Coco, whose arrival was announced in September 2018.
They also have children - daughter Theodora, seven, and son Charlton, five.
Robbie was reunited with wife Ayda and their children earlier this month, after 21 days apart while he had coronavirus symptoms.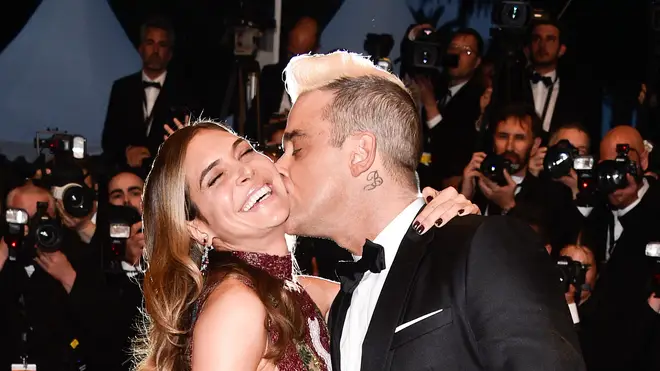 The singer was filmed hugging Theodora and Charlton in a video posted by Ayda, after running up the driveway to greet them both.
Robbie revealed that he had felt "lethargic, tired and heavy" while staying in an Airbnb near to his family's home in Los Angeles.