Robbie Williams' Netflix documentary: First trailer released for four-part "honest' series
28 September 2023, 15:39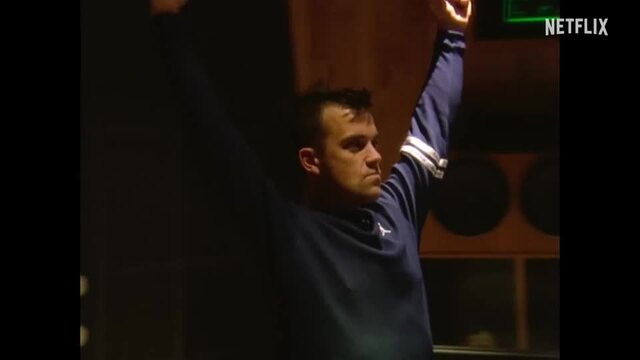 Watch the teaser trailer for Robbie Williams' Netflix documentary
Robbie Williams is the subject of an upcoming four-part Netflix documentary series that is bound to be a must-watch for pop music fans.
The former Take That star has featured in the series' first full trailer, which you can watch in full above.
Titled simply Robbie Williams, the series coincides with the 25th anniversary of his solo career. It will feature hundreds of hours of intimate, never-before-seen personal archive spanning 30 years, as well as exclusive access to Robbie.
It promises to be the "first of its kind to explore the real human being behind the salacious headlines".
The trailer ends with Robbie abruptly stopping the documentary, and telling his children off-camera, that they can watch it when they're "older".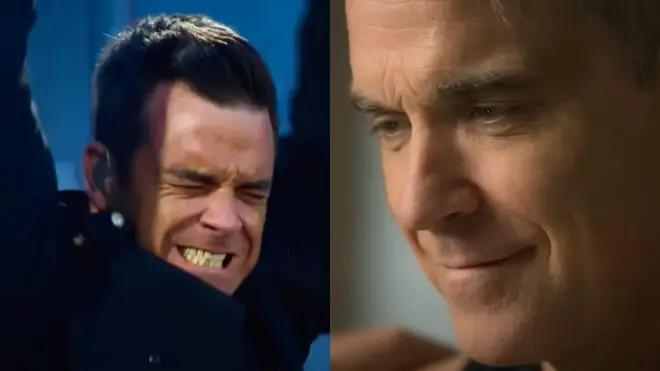 The film's release date is yet to be announced, but we can assume that all four episodes will be released at once.
The documentary trailer follows a previously-released clip, which opened up with Robbie staring at himself in the mirror whilst an eager crowd waits for his on-stage arrival at an unnamed concert.
"The thing that would destroy me has also made me successful," he then says in the teaser whilst the trailer cuts to filled stadiums around the world.
"Big. More. Touch the fire. Touch the button. Push when it says pull," Robbie continues, appearing emotional and teary-eyed before the trailer cuts.
"All of those things have given me my career, but there's also a detrimental side to it too. Just depends which wolf you feed."
Robbie is also making a musical feature film about his life and career, titled Better Man.