Robbie Williams and Mark Owen sing spine-tingling acoustic version of 'Greatest Day' in backstage video
30 August 2023, 11:49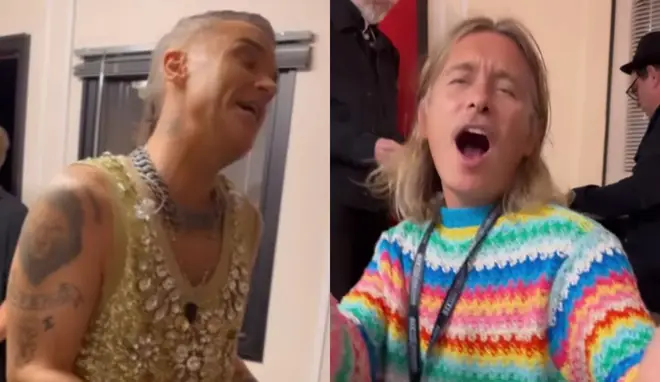 The two band members reunited over the weekend for a stunning acoustic duet.
Take That stars Mark Owen and Robbie Williams gave an impromptu backstage performance of 'Greatest Day', just before taking the stage in Norfolk on Sunday, August 27.
The footage, shot by Robbie's wife Ayda Williams, shows the two stars singing a moving rendition of the song, as their band and backing singers look on.
Capturing the heartwarming moment on camera, Ayda later shared the video on her Instagram account.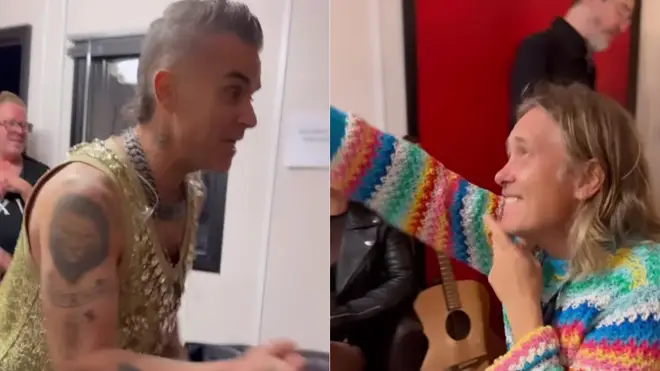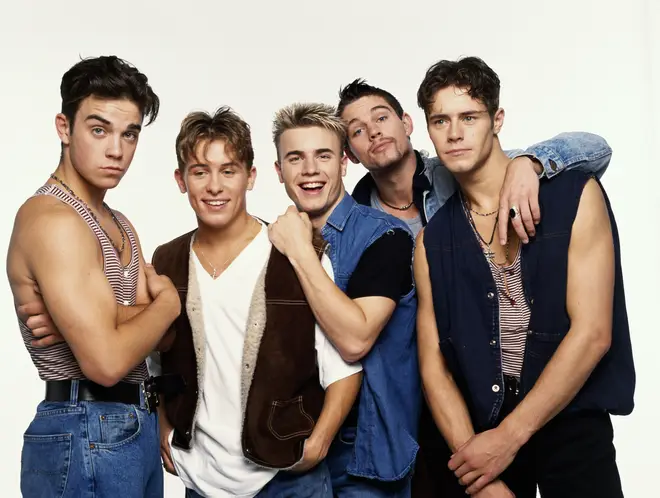 In her Instagram post, Robbie's wife shared her thoughts on the touching moment, writing, "A Backstage Highlight: The sight of Robbie Williams and Mark Owen harmonising together never fails to infuse the room with a unique and profound love. #brotherhood #takethat #backstage AW xx"
The post not only offered fans a glimpse into the deep bond between the two artists but also showcased the enduring unity of their musical brotherhood.
The video was shot just moments before Robbie Williams invited Mark Owen to join him on stage in front of a crowd of 20,000, in the ground of King Charles' Norfolk home, Sandringham.
Mark Owen had been confirmed as a 'special guest' support for both nights, so the pair obviously had a on-stage reunion up their sleeve much to the delight of the crowd.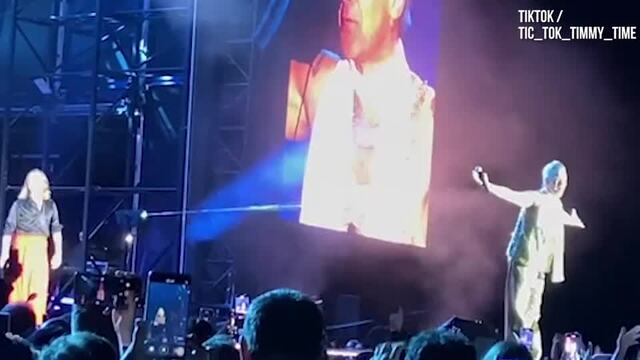 Mark Owen and Robbie Williams perform together at Sandringham concert
Singing 'Greatest Day', the pair of old friends hugged each other and danced like they were teenagers again.
The Sandringham concert was the final stop of Robbie's XXV tour, which has marked the quarter of a century since the 'Angels' singer left his fellow Take That members to became a solo superstar.
In June of this year, Gary Barlow opened up about up about the emotions he felt leading up to the moment Robbie left the country's favourite boy band, and when he eventually quit.
Speaking on the High Performance podcast, Gary said: "I'm never comfortable talking about anyone. I always think they should have their own say. But he's not here, so I can probably talk about it semi-freely.
"My friends were Jason and Howard. We were the older ones, we got on. Mark and Rob were always a bit removed from us - they were the younger, cooler ones, they were the naughty ones."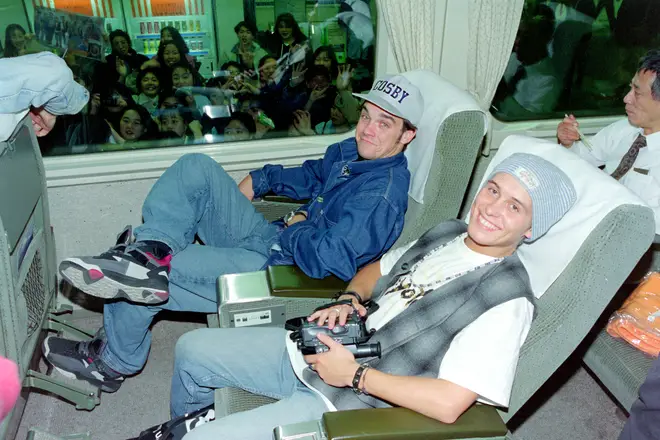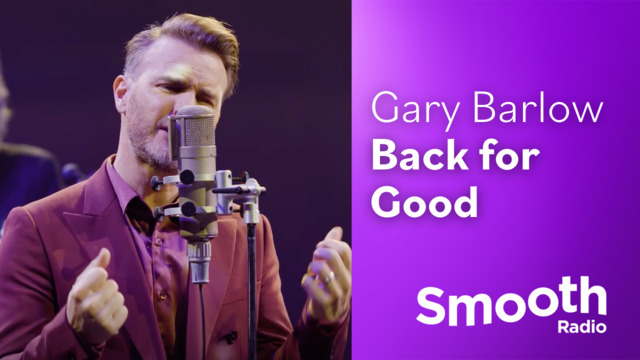 Gary Barlow Smooth Sessions: Back for Good
"So, it wasn't like Jason or Howard leaving the band. It was Rob," he continues. "We'll be fine. I think we all look back on that period and think: 'God, Rob wasn't even 16 when he joined the band."
"I'm thinking, at 19 [years old] being told I'm brilliant and who I'd become. He was being told that from 16 years old."
"We'd all gone on our different journeys, but it had just got all too much for him" Gary reveals when talking about Robbie's relationship with the band.