Greatest Days review: A nostalgic pop triumph held up by Take That's classic tunes
12 June 2023, 15:28 | Updated: 16 June 2023, 13:32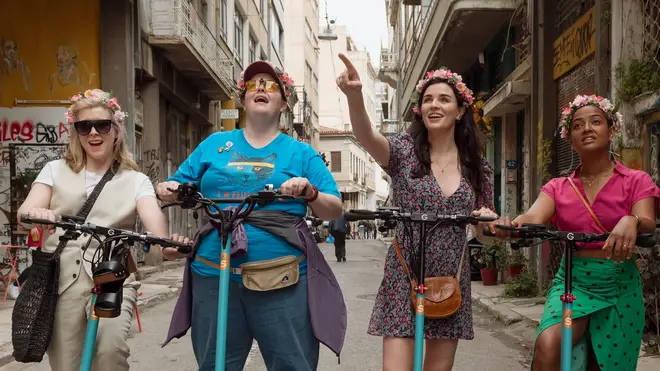 The official Take That musical hits all the right notes as it transfers from the stage to the screen.
Greatest Days is adapted from Tim Firth's stage musical - previously called The Band - and directed by Coky Giedroyc.
The calling card for the film is that it features most of Take That's biggest songs. But don't be expecting any kind of biopic, or a film about the hugely successful boy-turned-man band.
Instead, this original story focuses on five fans of a fictional boyband, and how friendship and a love of pop music can change your life forever. And thus, for anyone of a certain age, it's a pure nostalgia trip.
Like the stage musical (now also called Greatest Days), the film follows 40-something Rachel (Aisling Bea), a nurse who wins a competition to see her favourite boyband (simply called "the boys"), at their reunion gig in Athens.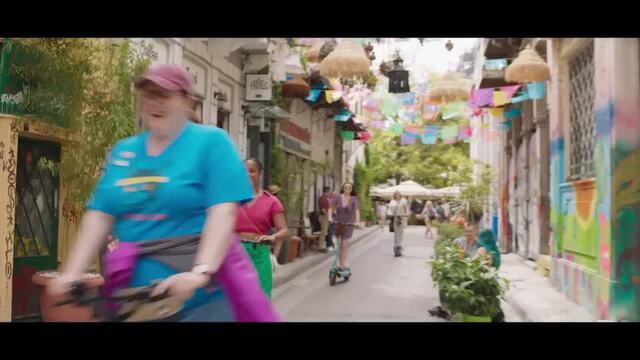 Watch the Greatest Days trailer
As she has three extra tickets, she invites her old friends from school. However, they haven't seen each for 20+ years.
The film skips between time periods - 1993 and the present day - and thus we spend time with the five friends as school pals, and where they are now.
And of course, the film is signposted with a splattering of song and dance routines, set to Take That's most adored hits, helped largely by Rachel's younger self being able to imagine the boys as she struggles through her teenage years.
While the film is at its best during its many joyous scenes, the reason you will go away thinking about it long after is down to its moments of pathos and sadness. As much as it can be fun going back down memory lane, that will always bring a touch of the melancholy of time slipping by. It's impossible not to think about your life, school friendships and beyond when watching it.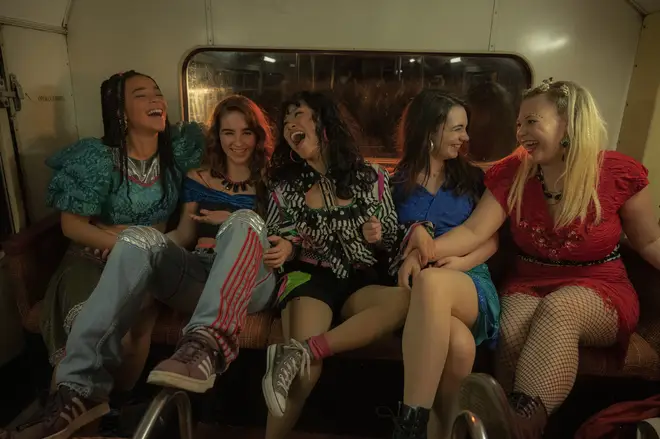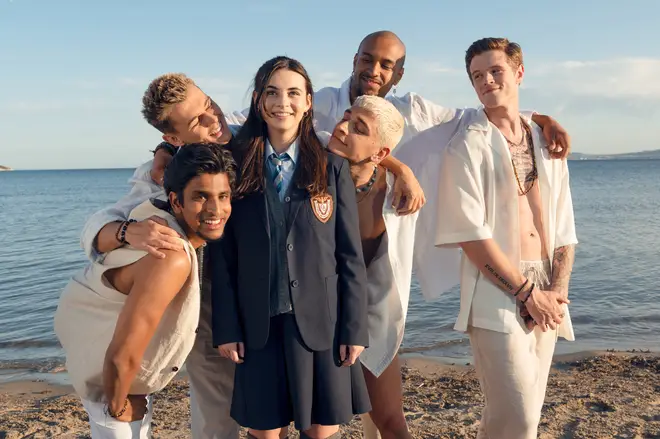 The cast was originally meant to feature Hollywood actors like Rosamund Pike and Ruth Wilson, but for whatever reason they dropped out in favour of lesser-known TV stars such as Aisling Bea and Jayde Adams. However, that is no bad thing as each cast member puts in an excellent performance.
Aisling Bea proves she can lead a film with charm and relatability, while there are standout 'watch this space' performances from up-and-comers Eliza Dobson and Jessie Mae Alonzo.
Sure, this story could have worked as a straight comedy-drama without the musical numbers, but it's the Take That connection that gives it that extra pizzazz.
If you're not a massive Take That fan, you'll still find reasons to enjoy what is one of British cinema's best musicals for years.
Rating: 4/5
Greatest Days arrives at UK cinemas on June 16.