Simply Red unveil brand new song 'Thinking of You' from comeback album Blue Eyed Soul
15 August 2019, 09:07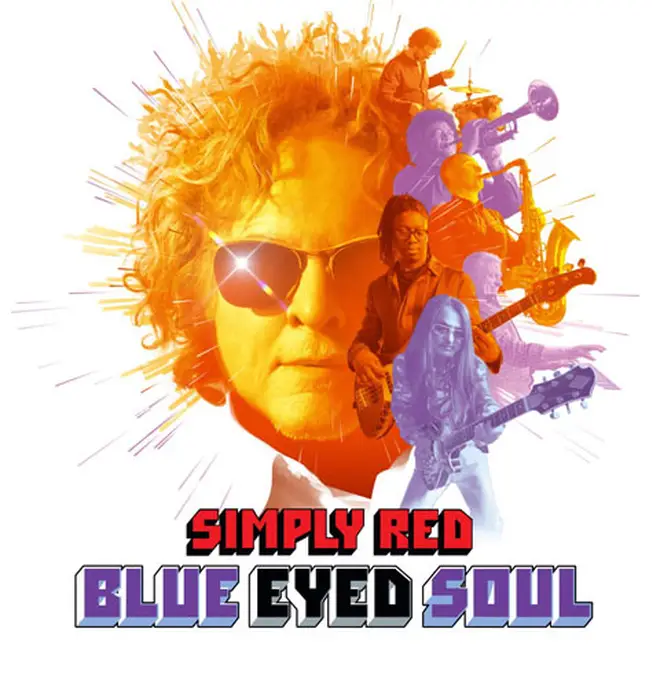 Simply Red are back!
Mick Hucknall and his band have unveiled a brand new single titled 'Thinking of You', to be taken from their upcoming 12th studio album Blue Eyed Soul.
Listen to the single below:
Simply Red - Thinking of You (Lyric Video)
Blue Eyed Soul is the group's first new album in four years, featuring 10 tracks written by Mick Hucknall and produced by long time collaborator Andy Wright.
"I wanted to push my voice a little harder, challenge it a little bit, give myself something to really sing to," said Hucknall.
The album is said to have been inspired by classic funk and soul artists such as Isaac Hayes, Curtis Mayfield, James Brown, Bobby 'Blue' Bland and Tower of Power.
"At this stage of my career, I could do one of those dark reflective albums looking back on my life and all that kind of stuff that people tend to do at a certain age," Hucknall added. "But I thought sod that! I wanted to make something punchy. I want to have a good time."
The album's tracklisting is:
Thinking of You
Sweet Child
Complete Love
Take a Good Look
Ring That Bell
BadBootz
Don't Do Down
Riding on a Train
Chula
Tonight
Blue Eyed Soul is released on November 8.