The 10 best Simply Red songs, ranked
20 January 2020, 15:48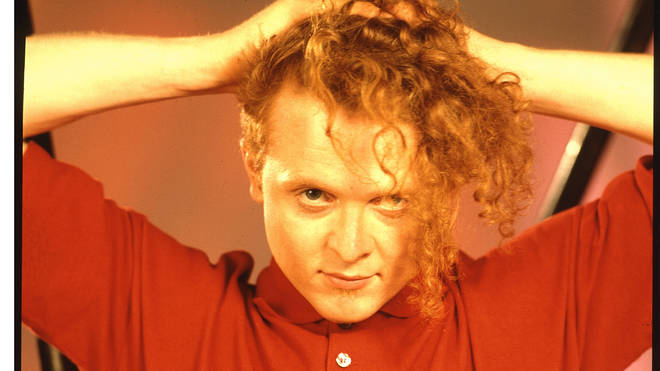 Simply Red are one of the best-selling pop and soul groups of all time, spearheaded by the smooth vocals of Mick Hucknall.
Since their first album in 1985, the band has sold over 50 million records worldwide, and five number one albums in the UK - with Stars as one of the best-selling ever.
To celebrate Mick's fantastic back catalogue, we've selected just 10 of their greatest songs, to imagine the ultimate Simply Red playlist. Is your favourite in there?
Fake

The second single from Home, the radio edit was a completely different arrangement to the summery album version.

Its music video saw Mick hang out with a load of celebrity impersonators, including Naomi Campbell, Kylie Minogue, Diana Ross, Madonna, Sean Connery, Michael Jackson, Joan Collins, Cher, David Beckham and Victoria Beckham, and... himself!

Money's Too Tight (To Mention)

This song was first recorded by The Valentine Brothers three years previously, but covered to brilliant effect by Simply Red.

The song is about a person with money problems, and mentions Reaganomics, a set of policies created by US president Ronald Reagan in order to improve the growth of the American economy.

If You Don't Know Me By Now

Originally by Harold Melvin and the Blue Notes, it gave Simply Red their second number one in America after being covered for their album A New Flame.

Mick has said that he loved Harold Melvin and the Blue Note's version, and that he danced to their music back when he was 13. Sadly, we can't help but picture David Brent's cover whenever we hear it.

Say You Love Me

Perhaps not as well remembered as other songs on this list, but this ballad gave Simply Red another top 10 hit in the UK, and was taken from their album Blue.

Something Got Me Started

Also from Stars, this was a somewhat bitter breakup song, in which Mick discovers that dumping his girlfriend was a huge mistake, and now he'll do anything to fix it.

We've all been there.

Sunrise

This track gave Simply Red another top 10 hit from their eighth album Home.

It heavily samples the classic Hall & Oates song 'I Can't Go For That (No Can Do)', to great effect.

For Your Babies

This great ballad featured on their album Stars, and gave the band another UK top 10 hit.

But we reckon it's rather underrated compared to some of their other classics.

Stars

This upbeat feel good anthem helped its album of the same name to become the best-selling of both 1991 and 1992, which is an incredible feat.

Amazingly, it didn't reach the top 40 in America at the time!

Fairground

Using an extensive sample of 'Give It Up' by The Goodmen, this song is Simply Red's best-selling single in the UK.

Its video was filmed at Blackpool Pleasure Beach, which had been closed for the day.

Holding Back the Years

Read more: The Story of... 'Holding Back the Years'

This heartbreaking ballad reached number one in the States, catapulting the group into instant superstardom.

Mick wrote it when he was just 17, but the chorus didn't arrive until years later. He wrote it after the chaos created when his mother left the family when he was three years old.

It was co-written with Neil Moss, a member of Mick's first group The Frantic Elevators.