Mick Hucknall facts: Simply Red singer's age, wife, children and more revealed
17 June 2021, 11:57 | Updated: 8 February 2022, 16:52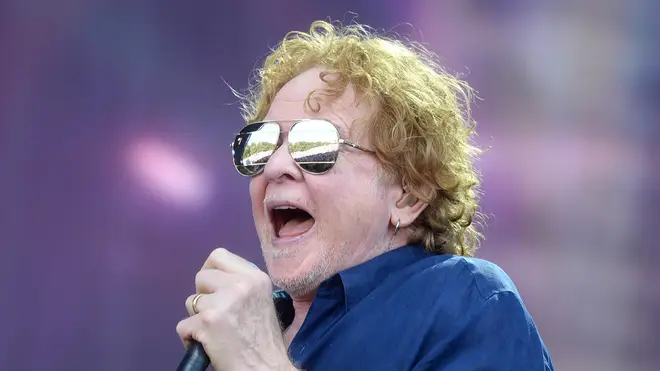 Mick Hucknall is one of the most successful frontmen of the past 30 years, selling millions of records worldwide as part of Simply Red.
The only mainstay in the soul and pop band since 1985, Mick and the gang are still going strong.
To celebrate his brilliant career, here is your handy guide to the talented musician and songwriter:
Who is Mick Hucknall?

Mick Hucknall in 1986. Picture: Getty

Mick is an English singer-songwriter. He achieved worldwide fame in the 1980s as the lead singer of soul-pop band Simply Red.

He is often described as one of the greatest 'blue-eyed soul' singers.

He first found his love for music when attending the Lesser Free Trade Hall show in Manchester in June 1976 where the Sex Pistols were playing their first gig.

Mick soon formed his first band The Frantic Elevators in the late 1970s.

How old is Mick Hucknall and where is he from?

Mick was born on June 8, 1960. He celebrated his 61st birthday in 2021.

He was born in Saint Mary's Hospital, Manchester, and is an only child.

His mother abandoned the family when he was aged just three, which later inspired him to write 'Holding Back the Years'.

He was brought up in Denton by his father Reginald (1935–2009), a barber in Stockport

It wasn't until the mid-1990s that he reconnected with his mother Maureen, who was by then living in Dallas. In 2008, he revealed that he had seen her twice since she left the family.

What are Mick Hucknall's most famous songs?

Simply Red - Holding Back The Years

As part of Simply Red, Mick's biggest songs include:

- Stars

- If You Don't Know Me By Now

- Something Got Me Started

- Fairground

- For Your Babies

- Sunrise

He has also released a couple of solo albums, most recently with 2012's American Soul.

Is Mick Hucknall married?

Mick Hucknall with Gabriella Wesberry in 2017. Picture: Getty

Mick has been married to partner Gabriella Wesberry since 2010.

They tied the knot at Forter Castle in Perthshire, Scotland.

The couple also have a daughter named Romy True, who was born in 2007.