Sting's secret to his long and loving marriage to Trudie Styler: A relationship timeline
31 March 2023, 13:24 | Updated: 12 April 2023, 16:10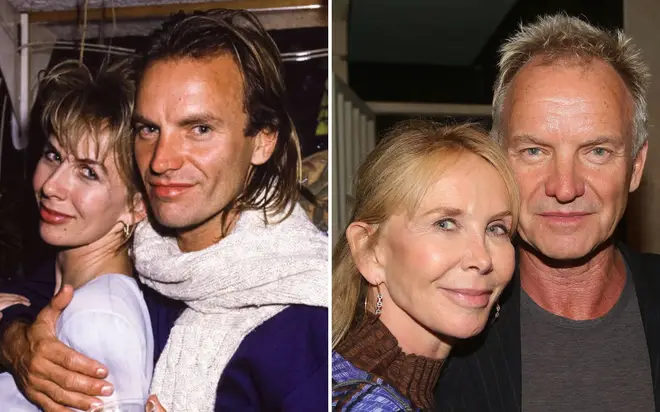 Being married to a rockstar must come with many obstacles.
Late nights, life on the road, and thousands of adoring fans chasing after your significant other isn't always the easiest situation to deal with.
You'd have to be a trusting partner and secure in your relationship to make it work for an extended period of time.
Sting has always been one of rock music's biggest heartthrobs, and the object of many fan's obsessions over the years.
During his time with The Police, the peroxide-blonde bassist and singer became one of rock music's most prominent figures.
With all the fame and fortune that came with being in the world's biggest band came a lot of attention, which was often directed at bandleader Sting with his distinct voice, timeless songwriting, and chiselled good looks.
But it was when The Police were at their peak that Sting met his lifelong love, Trudie Styler.
Although they met in not-so-great circumstances (having an affair whilst Sting was still married to his then-wife Frances Tomelty) the couple have been together ever since.
The pair met in 1982 - Trudie was Frances' best friend who actually used to live next door to her in London for several years before she and Sting became lovers.
She remains tight-lipped about their affair, once stating in an interview: "Neither of us are proud of a situation that happened - it just happened."
"We loved each other and we lived together and then we got married and we had more kids,' she says. 'And that's our life story.'"
Fast forward forty years, and they're still going strong after celebrating their 30th anniversary recently. But what is their key to sustaining a lifelong and loving marriage?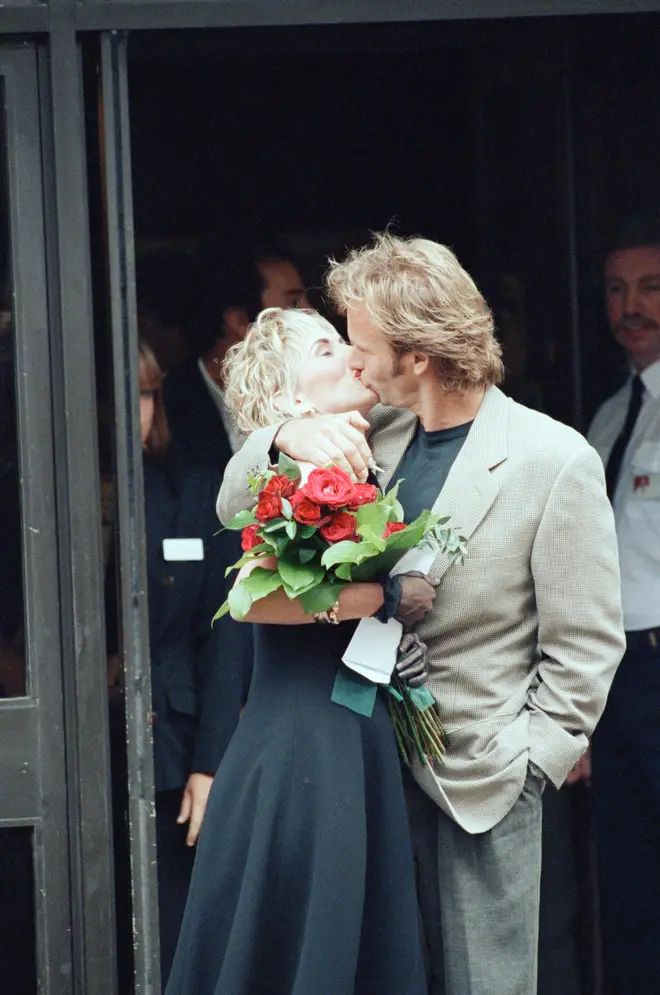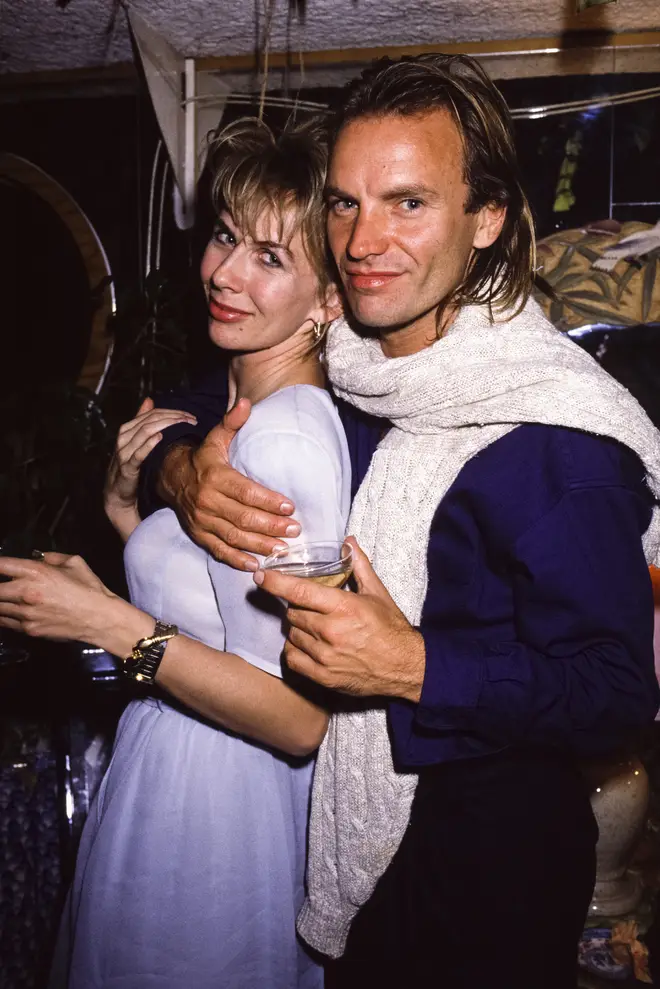 Speaking to PEOPLE Magazine in 2020, Sting revealed his secret to keeping his marriage happy and healthy.
"I know something about marriage," Sting said. "I've been married to Trudie for 27 years now. People say to me, 'How has it lasted this long?' I say, 'Well, it's kind of a miracle, but we don't take it for granted.'"
"We're friends, too," he continued. "We love each other, but we actually like each other — and that's an important distinction there."
"Love is passion and all of that stuff, but actually liking somebody and enjoying someone's company is something slightly different, and it lasts longer."
"So you can have both, and I think that's important. Be married to your best friend."
Over the years Sting has been incredibly outspoken about his love for Trudie, who share four children together: Brigitte Michael, Jake, Eliot, and Giacomo Luke.
But it's not all one-sided of course, as Trudie frequently gushes about her rockstar husband: "I'm married to an incredibly good husband and we're devoted to each other."
"We laugh a lot !I think that's important in a marriage. He has my back; he's my champion."
"Obviously there has to be a chemistry — that's why we can stay together for as long as we've been together."
"We have space apart because he tours and I go and do the things that I have to do with my films — we don't live in each other's pockets."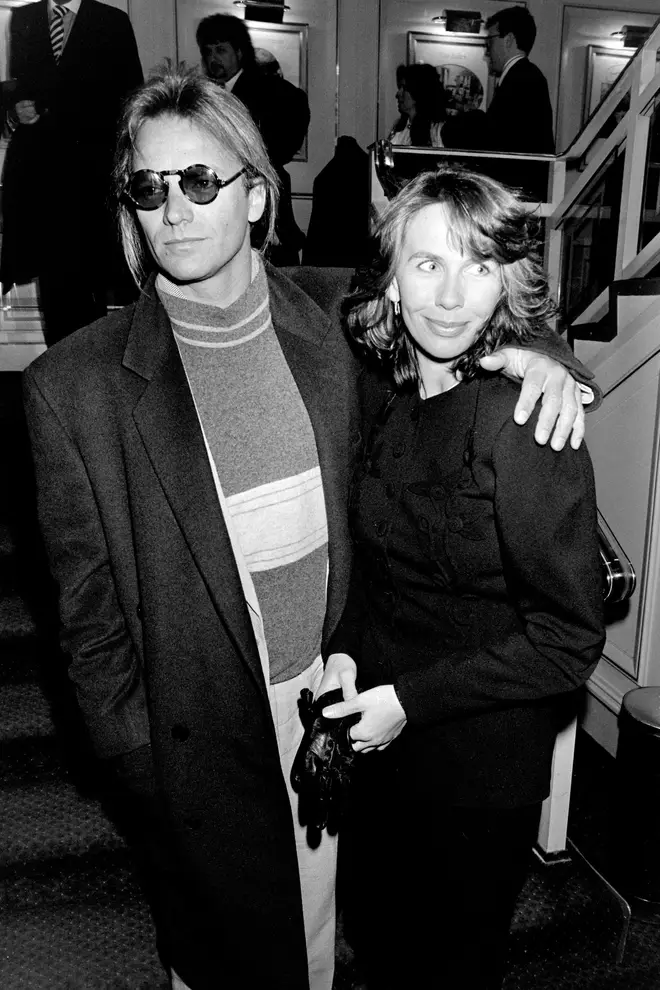 So what are Sting and Trudie's secrets to marital success? They don't only love each other as husband and wife, but also as friends and individuals.
Because they give each other freedom to be themselves and live their own lives, when they come back together again, they way they feel for each other is electric.
"When she comes into a room, she lights a room up for me and I think the same applies for her," Sting admitted, before joking: "But you'd have to ask her."
So sparks till fly between the two when they're together, which is what all we all want out of a long and loving marriage.
"We love each other — which is a given!" Sting reiterated. "But we also like each other, I think there's a difference."
Sting and Trudie have had four children together: Brigitte Michael 'Mickey' (born 1984), Jake (born 1985), Eliot Paulina (nicknamed 'Coco', born 1990), and Giacomo Luke (born 1995).
With his first wife Frances Tomelty, Sting has two children: Joseph 'Joe' (born 1976) and Fuchsia Katherine 'Kate' (born 1982).