The only song Paul McCartney desperately wished he'd written was a Sting classic
23 March 2023, 14:46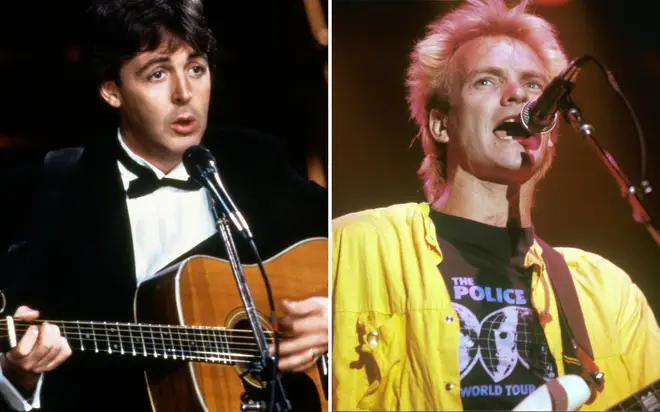 Sir Paul McCartney has got one of the best songwriting resumés in pop music history.
And there are others that would argue Paul McCartney was definitively the best songwriter of all time.
Together with John Lennon, he and Macca formed the core creative centre of The Beatles who transformed pop music immeasurably.
They wrote some of the most timeless songs of the past sixty years, songs that have impacted people's lives for the better across the world and continue to do so even now.
'Let It Be', 'Hey Jude', 'Blackbird', 'Get Back', the list goes on. And that's just with his time with the Fab Four - which was only a total of ten years incredibly.
In his life after The Beatles, Paul continued his phenomenal songwriting streak with Wings and his solo career penning songs like 'Live and Let Die', 'Mull Of Kintyre', 'Say Say Say' with Michael Jackson, 'Band On The Run' and countless others.
Despite his unmatchable repertoire, there's still one song that he'd wished he'd written that he cannot count as his own.
Every time he heard this song, Macca admitted to getting pangs of jealousy. The song? Sting's 'Fields Of Gold'.
Sting - Fields Of Gold (HD) Ten Summoner's Tales
It's a fairly surprising choice, and Paul already stated what his favourite song of all time was before confessing his envy over 'Fields Of Gold', and that was The Beach Boys' 'God Only Knows'.
Talking about his love of the Brian Wilson-penned ballad, Paul said: "'God Only Knows' is one of the few songs that reduces me to tears every time I hear it."
"It's really just a love song, but it's brilliantly done. It shows the genius of Brian."
But in 2018 during his conversation with Jarvis Cocker at The Liverpool Institute, an audience member asked him the question whether or not there were any other songs he'd wished he'd written himself.
His choice was undoubtedly unexpected by the audience in front of him, and after a short pause he revealed what it was.
"There's always a couple that I hear that I think I'd have liked (to have written). I liked Sting's 'Fields Of Gold', and I thought, 'Y'know what, I should have written that.'"
He then jokingly stared at Cocker and said: "How dare he? 'I told him: 'You stole my song.' I thought that was a nice one, y'know?"
Paul McCartney in Casual Conversation with Jarvis Cocker at LIPA
Safe to say, when Sting found out he was completely gobsmacked as he's never hidden his admiration of Paul and The Beatles.
Back in 1996, the former frontman of The Police said in an interview: "I recently sent Paul McCartney a letter thanking him for making it possible for us to have careers as musicians."
"Especially those of us who have to write and sing in counterpoint to our bass lines! ['Love Me Do'] was the first Beatles song we heard in England."
"It was 1962, I was about 10, and I was at the swimming baths with my mates. Suddenly this came over the sound system, and we all just stopped, mesmerised" he continued.
"It was a simple tune, two chords, harmonica, but there was this incredible feeling and energy. Nothing was ever the same."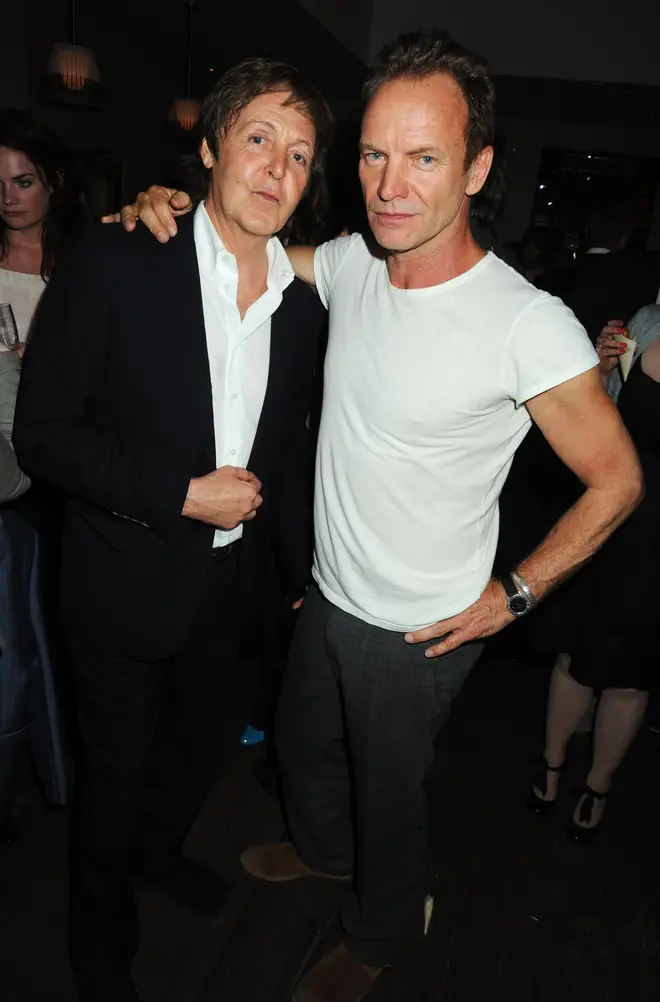 Clearly elated after news got back to him that Macca wished 'Fields Of Gold' was his own, Sting took to social media to gush about his idol giving his music the stamp of approval.
"Paul McCartney says he wishes he would have written 'Fields Of Gold'. There are more than a few of Paul's that I wish I would have written."
"To hear this from someone I owe my life to is very special. Thank you, Paul."
On a podcast interview a few years later, Sting again addressed McCartney's praise, reciprocating the admiration Paul show his artistry.
He said: "Well there are enough songs on his side of the table that I would kill for. 'Blackbird', that's a perfect song."
Throughout his career, Sting has expressed a diverse range of influences spanning genres like jazz, rock, new wave, classical, folk, and even reggae.
But his starting point, like many, was The Beatles, and there can't be anything more gratifying than you influencing your hero.