Sting left 'in tears' over new musical Message In A Bottle by choreographer Kate Prince
9 October 2019, 15:38 | Updated: 23 October 2019, 14:25
Sting fans are anticipating the star's upcoming stage show set to the singer's music, but it has now been revealed the rehearsals left Sting in tears.
Sadler's Wells and Universal Music UK have announced a new production set to the 17-time Grammy Award-winning artist Sting's repertoire.
The UK show will launch in March 2020 and will be followed by an international tour.
Choreographer Kate Prince spoke exclusively to Smooth Radio to reveal how the show came to be, revealing: "He said he felt like we had presented him with a 3D version of his music and his music was moving around the room in front of him, being expressed and interpreting lyrics.
"He actually shed a tear in the workshop. He was shocked by that, he said he didn't know why he was emotional."
Delving further, Kate said: "It's all the music written by Sting, which includes his catalogue of songs that he wrote for The Police as well.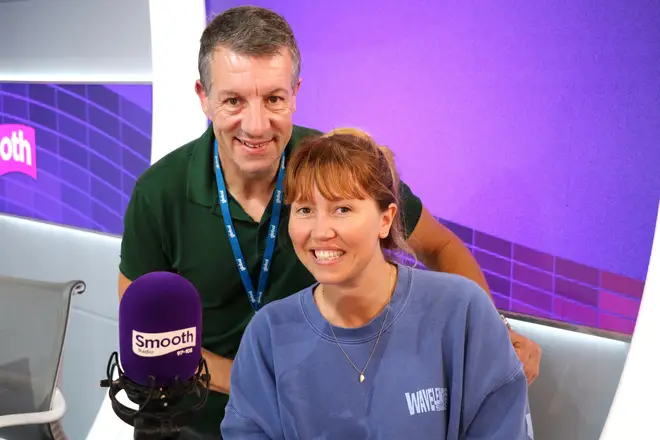 "It was completely my idea, and it's very weird. I wrote an email to my boss at Sadler's Wells and we were talking about the remount of some hip hop that is happening this year and we were talking about other projects.
"At the end of it I said, 'P.S. I've had this idea for this show, what do you think?'. And within eight weeks I was sitting in a hotel lobby pitching the idea to Sting to see if he would let me have his music for a dance production.
"I am still in shock about that, I am trying to pretend it's not happening. He is known around the world and it's a bit intimidating but really at the end of the day I just love his music.
"He has such a massively broad catalogue that lends itself so well to telling a story. I am such a fan so I am trying to ignore the fact that it's him."
Kate added to Smooth Radio: "It will be a linear narrative. It will not be a book musical, something like Mama Mia or We Will Rock You, where you've got his songs being sung by actors with scenes and dialogue, it's not that."
The choreographer went on to reveal that Sting has recorded new material for the show.
Kate said: "It's his voice, his music. It's some versions that are original as he wrote them, some that have been reinterpreted. But still his voice, and a couple other guest voices within the soundscape that we have.
"He's not in the show but his voice is in the show. Mainly because I said to him, 'I am a fan of your music and if someone else had put on a Sting Musical, your voice is so distinctive, I don't want to hear someone else sing your songs, I don't want to hear someone else singing 'Roxanne''. If you hear 'Roxanne', you hear Sting sing it.
"So that was a decision we made. He has re-recorded a lot. He has just released an album called My Songs so he had already re-recorded a lot of his vocals, and his voice still sounds amazing."
A synopsis of Message In A Bottle reveals the show will be about a village that is "alive with joyous celebrations" that suddenly finds itself under siege.
It reads: "Determined and daring, three parted siblings step out on their own extraordinary adventures.
"Songs include 'Every Breath You Take', 'Roxanne', 'Every Little Thing She Does Is Magic', 'Walking On The Moon', 'Englishman in New York', 'Shape of My Heart' and 'Fields of Gold'."
Speaking about the musical, Sting said: "I witnessed one of the first workshops and was very excited by the potential.
"It's always interesting when someone from another field offers a fresh and unexpected perspective on your work and I'm so looking forward to seeing the piece."