Gwilym Lee facts: Bohemian Rhapsody actor's age, height and career revealed
17 February 2022, 12:12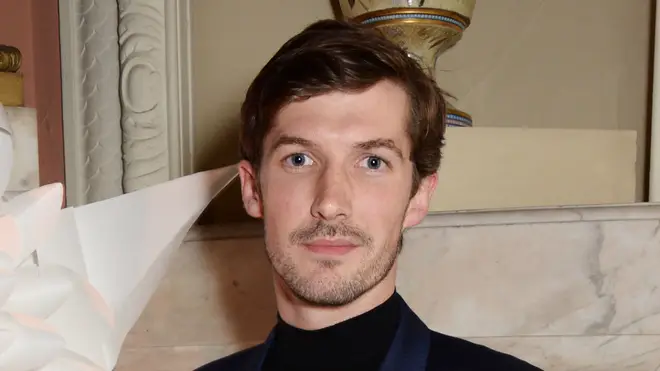 If you've seen Bohemian Rhapsody, you'll no doubt have noticed how much the actor playing Brian May has got him spot on.
The actor playing the Queen guitarist is Gwilym Lee, and you may have already seen him in a number of TV shows and films.
Here's your handy guide to the talented actor:
Who is Gwilym Lee?

Gwilym Lee in Midsomer Murders.

Picture: ITV

Gwilym Lee is a British actor, best known for roles including The Tourist and A Song for Jenny.

In 2013, he joined the cast of Midsomer Murders as DCI Barnaby's new sergeant, DS Charlie Nelson, in the 16th series. He left the role in 2016 after three series.

He also plays Samuel Castell in the Sky drama Jamestown.

Gwilym has also had various stage roles over the years, including Versailles, King Lear, Oedipus and Hamlet.

Gwilym Lee as Brian May

In August 2017, it was announced that Gwilym had joined the cast of Bohemian Rhapsody as Queen's guitarist Brian May.

The film documents Queen's rise after the arrival of singer Freddie Mercury (Rami Malek), and their peak during their iconic performance at Live Aid in 1985.

Brian May's wife Anita Dobson has even expressed how good Gwilym was at playing Brian, telling The Mirror: "It was like looking at Brian when I first met him.

"It was very strange. They're the same height, they've got quite a lot of similarity in the face, and once he put the curly jet black wig on, looking at him was quite bizarre."

Gwilym Lee age: How old is he?

Gwilym Lee was born on November 24, 1983. He celebrates his 38th birthday in 2021.

He was born in Bristol to Welsh parents, Tom and Ceinwen. He has three older siblings: Geraint, Owen and Rhiannon.

Gwilym Lee height: How tall is he?

Gwilym Lee is 6ft 2 (188 cm), according to his agency's website.