Who is Jeremy Irvine? Meet the actor who plays Young Sam in Mamma Mia 2
22 July 2018, 17:41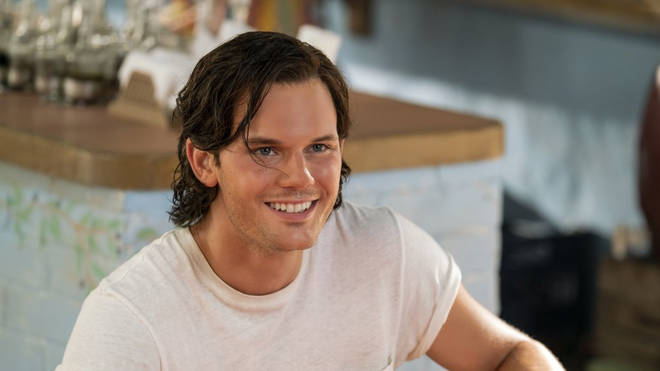 WARNING: There may be spoilers ahead!
Mamma Mia! Here We Go Again hit cinemas on Friday (July 20), and we're still singing 'Dancing Queen' and other ABBA classics all weekend.
The emotional and hilarious romp returned to Greece to catch up with the gang once more, but we also got treated to flashbacks from Donna's past, and how she met Sophie's 'three dads'.
Mamma Mia 2 review: Superb Trouperb!
You may not have recognised newcomer Josh Dylan, who plays young Bill, but you might have seen actor Jeremy Irvine before, who plays a young version of Sam, played by Pierce Brosnan.
Jeremy Irvine is a 28-year-old English actor, who is perhaps best known for his film debut in the war film War Horse in 2011, for playing Philip 'Pip' Pirrip in the film adaptation of Great Expectations a year later.
Other films include The Railway Man, The Woman in Black: Angel of Death, The Bad Education Movie, Stonewall and Billionaire Boys Club.
A few years ago, he dated singer Ellie Goulding for a period, but he prefers to stay out of the limelight. He once said: "I realised very quickly that I didn't want to be famous, so I don't go to Mahiki, I just go down the pub with all my mates."
He almost gave up acting just before he got his big break in War Horse. He once said that he considered taking a very different career path: "I'd kind of hit rock bottom and really did think this was stupid and I just wasted three or four years of my life. My dad wanted me to get a job being a welder. At the company he was at, he was an engineer. I was very very close to doing that."