Mamma Mia 2: Pierce Brosnan is relieved he has far less singing this time
19 July 2018, 11:03 | Updated: 19 July 2018, 11:05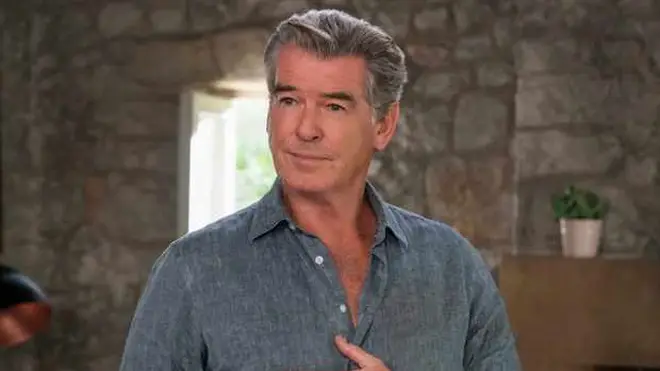 And so are we, Pierce! (Only joking.)
One of our highlights of Mamma Mia! in 2008 was the former James Bond star belting out 'SOS' with Meryl Streep. Surreal, but awesome.
Sadly, his character Sam will have less singing to do for its Here We Go Again, but he was quite happy with that.
"Oh, I was relieved, I was very relieved," Brosnan told Radio Times. "I mean, the first one was a massive undertaking: 'SOS' is a warhorse of a song.
"And I managed to get through it one way or another."
Mamma Mia 2 has been getting positive reviews from critics, including Smooth presenter Paul Phear, who described it as "the perfect escapist summer movie".
Earlier this month, Pierce gave away a bit of a plot spoiler for the sequel on This Morning. After Brosnan talked about the movie, host Phillip Schofield said: "I don't think you realise, Pierce, that you've just done a little bit of a spoiler...".
When Pierce began to panic, the presenter added: "We were keeping a secret, maybe I'll just let it go, and if you spotted what the spoiler was then well done." Watch the incident below: