The Story of... 'All of Me' by John Legend
17 October 2018, 16:18 | Updated: 15 October 2020, 20:31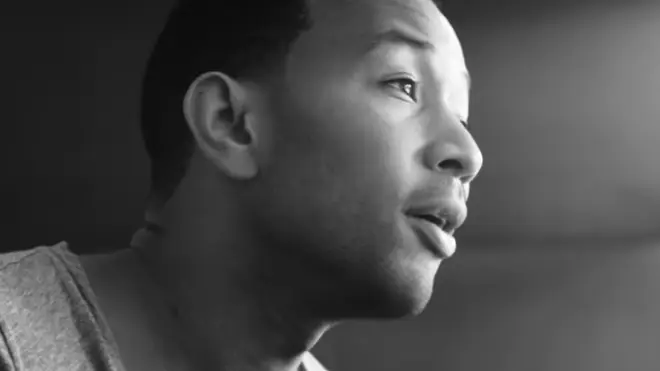 John Legend produced one of the greatest ballads of all time with this 2013 single.
The love song was one of the biggest hits of the decade and cemented John Legend as one of the most admired singer-songwriters of his generation.
But what inspired the song? Here are all the important facts:
Who wrote 'All of Me'?

John Legend (credited as his real name John Stephens) co-wrote the song with Toby Gad.

Gad is also known for co-writing and producing many other hits including 'If I Were a Boy' by Beyoncé, Demi Lovato's 'Skyscraper' and Fergie's 'Big Girls Don't Cry'.

'All of Me' meaning: What is the song about?

'All of Me' was inspired by John Legend's then-fiancée, now wife, model Chrissy Teigen.

The couple met in 2007 on the set of his video for 'Stereo'. They married on September 14, 2013.

John Legend later told Fuse: "The song is saying things that balance each other out: even when I lose, I'm winning; my head's under water, but I'm breathing fine; I give you all of me, you give me all of you

"At the same time as you're giving everything up, you're gaining everything, and that's what the whole song is about. If you're in love and you connect, then even when you're giving things up, you're gaining so much from it."

How was the song made?

Producer Dave Tozer spoke to SonicScoop about the song's production: "This is a very simple, stripped-down arrangement," he said. "It's just piano, vocals, some robots, a couple of synths, and some Moog bass.

"The weight is all on John's vocal. And then I harmonised a bunch of his vocals to sound like robots - an Eventide piece might have been used, and the TC Helicon VoiceLive. The VoiceLive sounded cool and gave some great results."

"We were inspired by that Imogen Heap song 'Hide And Seek,' he added, "it's kind of this a cappella tune going on with all the harmonisers. The robot harmonisation is subtle - we didn't want to overdo it - but it lends a little cool character to the whole thing."

How did it perform in the charts?

In the UK, John Legend hadn't had a hit since 2004's 'Ordinary People'.

Ten years later, 'All of Me' reached number one and sold over 1.8 million copies, and was the third highest-selling single of 2014.

It also topped the US Billboard Hot 100, selling a huge 5.8 million copies to date.

'All of Me' music video: Where was it filmed?

John Legend - All of Me (Edited Video)

The song's music video was shot in Italy, just days before John Legend's wedding.

The video also features his then fiancé, model Chrissy Teigen. The video ends with footage from their actual wedding in Lake Como, Italy.

The black-and-white video was directed by Nabil Elderkin, and was intended to bring the relationship full circle, as Legend chose the man who originally introduced them to each other to direct it.

As of April 2018, the music video has received over 1.3 billion views and 6 million likes on YouTube.

What other versions are there?

All Of Me - John Legend & Lindsey Stirling

John Legend also released a country version as a duet with Jennifer Nettles, and another version with violinist Lindsey Stirling.