The Story of… 'Smooth Operator' by Sade
10 January 2022, 16:08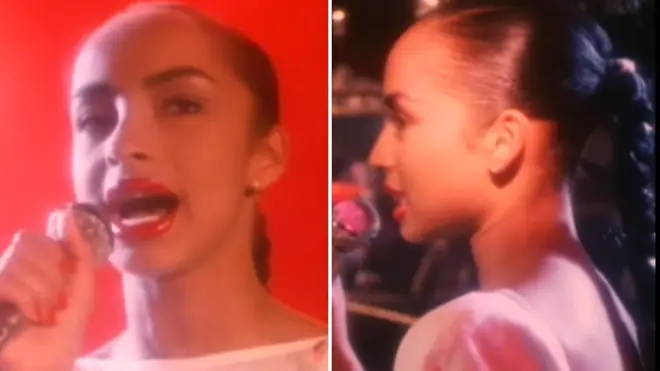 'Smooth Operator' by Sade is one of the most iconic songs of the 1980s and was the track that helped the British band gain international prominence.
'Smooth Operator' was released by Sade in 1984 and was originally a demo track for the group. While it wasn't Sade's best-performing track on the official UK music charts, 'Smooth Operator' helped the band gain momentum elsewhere.
Do you know who wrote 'Smooth Operator'? And did you know that it launched Sade's career in the United States?
Here's everything you need to know about Sade's 'Smooth Operator'.
Who wrote 'Smooth Operator'?

Sade - Smooth Operator - Official - 1984

Sade's track 'Smooth Operator' appeared on their debut album titled Diamond Life in 1984.

The song was written by Sade's lead singer Helen Adu and Raymond St. John while it was produced by Robin Millar.

What is 'Smooth Operator' about?

Sade - Smooth Operator.

Picture: Epic/Sade

'Smooth Operator' is about a fashionable con-man who works within high social circles.

The man is popular with women and is known to breaks many hearts. The lyrics 'Coast to coast, LA to Chicago, western male / Across the north and south, to Key Largo, love for sale' suggests that he also uses women to get more money.

The video to the song features actor Michael Feast as a professional criminal. In one scene, he shows a gun to an interested customer, and in others, he appears to be some kind of pimp.

The video shows him cheating on Sade with a waitress of a nightclub (played by actress Amanda Pays). However, the extended version of the video sees Sade, cooperating with the police, hiding behind the nightclub equipment as the criminal returns to the club.

She then bumps into a box, leading to the criminal to chase after her. When the police arrive outside, he tries to escape on the rooftops, until he is shot and falls to his death.

Were Sade supposed to release the track?

Originally, Sade recorded 'Smooth Operator' along with their debut single 'Your Love Is King' as demos.

Sade guitarist Stuart Matthewman previously spoke about the band recording 'Smooth Operator' as a demo in a 2007 interview.

Stuart explained that music producer Robert Millar helped the group record the demo because he "liked" them and "thought [they] were good".

"The thing about Robert Millar was that we recorded 'Your Love is King', 'Smooth Operator' and a couple of other tracks before we even had a record deal because he liked us," Stuart said.

He continued: "He thought we were good, he wasn't sure if we were gonna get signed but he just wanted to record us.

"He produced and recorded the first tracks almost like a demo and then we took that to the record company and they released exactly what we had done as a demo. So those were our original kind of demos."

Where did 'Smooth Operator' land in the UK and international music charts?

The Story of… 'Smooth Operator' by Sade.

Picture: Alamy

Sade released 'Smooth Operator' in the UK in September 1984 - it landed at number 19 in the official UK music charts. This helped the group secure their second top 20 single.

Sade's debut single 'Your Love Is King' was released in the same year and launched the band's career when it peaked at number six on the UK music chart.

While 'Smooth Operator' didn't have a massive impact in the UK, it helped Sade gain exposure elsewhere. The single was released in 1985 in the US and landed at number five on the Billboard Hot 100 chart.