Jackie Wilson's 10 greatest songs ever, ranked
27 December 2022, 15:41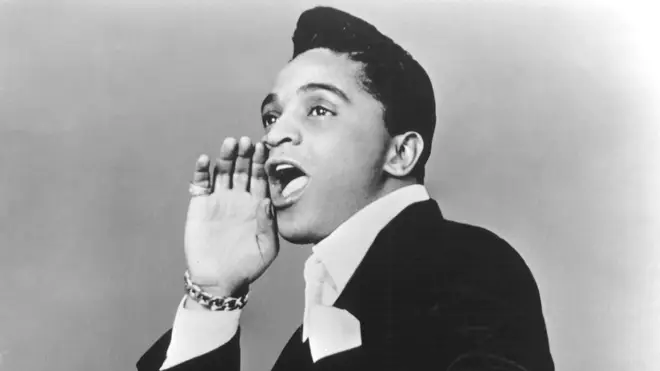 Jackie Wilson was one of the greatest entertainers of the 20th century.
The American singer emerged in 1950s and '60s, and was a leading figure in the transition of rhythm and blues into soul.
He was nicknamed 'Mr. Excitement' thanks to his incredible showmanship, and was posthumously inducted to the Rock and Roll Hall of Fame in 1987.
Here are the very best songs from the legendary star:
Doggin' Around

This R&B song was released in 1960, and was later covered by a young Michael Jackson 13 years later.

I Don't Need You Around

This track was a defiant cry from Jackie that he's found someone new after being ditched by his former lover.

The soul song was featured on his 1967 album Higher and Higher.

The Who Who Song

Jackie Wilson - The Who Who Song

This sublime track is Northern Soul at its best, with Jackie at the peak of his powers.

I'll Be Satisfied

Jackie Wilson - I'll Be Satisfied

This song was co-written, like many of Jackie Wilson's early hits, by future Motown founder Berry Gordy.

The uptempo pre-Motown song was later covered by Shakin' Stevens in 1982.

That's Why (I Love You So)

Jackie Wilson "That's Why (I Love You So)" on The Ed Sullivan Show

Another song co-written by Berry Gordy, this song reached number two on the US R&B chart in 1959.

The track featured on his 1959 album Lonely Teardrops.

To Be Loved

Jackie Wilson "To Be Loved" on The Ed Sullivan Show

This powerhouse of a ballad was Jackie's second single, released in 1958.

Watch the video above to see just how incredible a singer he was.

Lonely Teardrops

Jackie Wilson - Lonely teardrops

Also co-written by Berry Gordy alongside his sister Gwendolyn Gordy and Roquel 'Billy' Davis, helped turn Wilson into an R&B superstar.

It was Wilson's first top ten hit on the Billboard Hot 100, and was tragically the last song he ever performed. He collapsed on-stage due to a heart attack, while he was in the middle of the line, 'My Heart is Crying', in 1975.

Reet Petite

Jackie Wilson - Reet petite

Jackie Wilson's first-ever solo single, released in 1957, is also one of his very best.

The success of the song allowed songwriter Berry Gordy to launch his new record label, Motown.

Nearly 30 years later, in 1986, it was the surprise Christmas number one in the UK after being used in a claymation video.

I Get the Sweetest Feeling

I Get The Sweetest Feeling - Jackie Wilson

One of Jackie Wilson's later singles, this 1968 song was co-written by 'The Hustle''s Van McCoy.

It was a hit in the UK four years later, and once again reached the top 10 in the late 1980s thanks to the success of 'Reet Petite'.

(Your Love Keeps Lifting Me) Higher and Higher

Jackie Wilson - Higher & Higher Official Video

This iconic soul anthem featured Motown's The Funk Brothers and future Earth, Wind & Fire star Maurice White as part of the backing band.

Wilson originally sang the song like a soul ballad. Producer Carl Davis later said: "I said that's totally wrong. You have to jump and go with the percussion... If he didn't want to sing it that way, I would put my voice on the record and sell millions."

After hearing the advice, Wilson recorded the lead vocal in a single take.