This £12 anti-snore pillow is proving very popular with long-suffering partners
11 January 2019, 15:14 | Updated: 11 January 2019, 15:17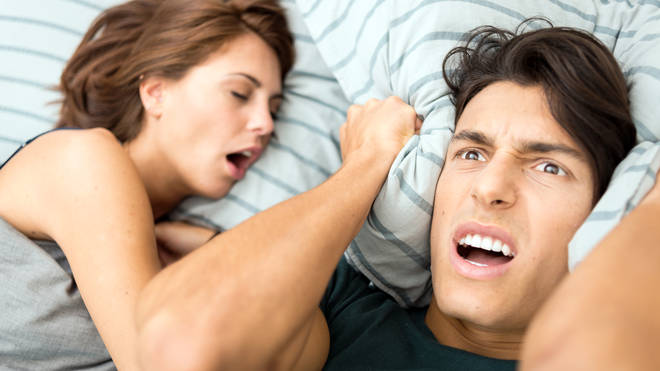 Customers have apparently been raving about this simple new pillow.
Asda has unveiled a brand new pillow set, which can apparently cure snoring and help save relationships.
The anti-snoring pillow is said to be so good, that its positive reviews from customers claim they've finally found something that works.
Silentnight's anti-snore pillow is available to buy online for £12 from Asda. According to the product description, the pillow is "ergonomically designed" to support the head and neck, in order to encourage snore-free sleep.
The full description states: "Now you can sleep on your back without snoring. This ergonomically designed pillow gently supports and positions the head and neck to encourage better body alignment and snore-free sleep. It features a shaped foam core and has a firmness rating of 5."
The pillow is also hypo-allogenic, made in the UK, and is covered by a two-year guarantee.
It has also been tested by the The British Snoring and Sleep Apnoea Association (try and say that three times fast), who have approved the product.
One review on the association's site says: "Replacing our old duck feather pillow with the Silentnight Anti-Snore pillow had an instant effect. It was immediately clear that there was a significant improvement in both snoring frequency and volume. The shaped foam core and medium foam core and medium firmness contribute nicely to the overall feeling of comfort."
They added: "Did it help with snoring? Yes. Snoring volume and frequency was reduced approximately 50%. Would we recommend this product - yes, especially if you are using a feather pillow."