When do the clocks go back in 2018, and why do we have daylight savings time?
26 October 2018, 15:46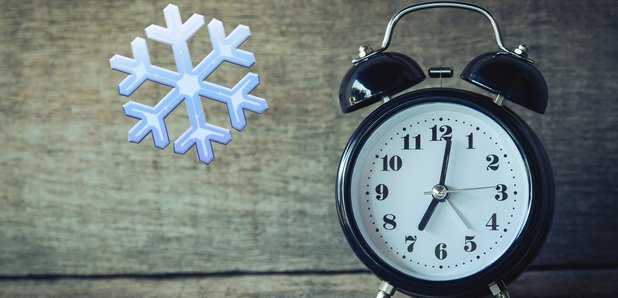 It's that time of year again!
No matter how many times we do it, it's easy to forget when exactly the clocks change, and which way round they go.
With Christmas around the corner, and the big coats getting dusted off, it's time to put our clocks back (though, most digital devices like smartphones and laptops should do this automatically for you).
When do the clocks go back in 2018?
This year, the clocks go back on Sunday, October 28 at 2am.
This means you'll need to put your clock back an hour, and you get an extra hour in bed!
When do the clocks go forward?
For 2018, the clocks went forward an hour on Sunday, March 25 at 1am.
What is daylight saving time?
Daylight saving time exists in order for us to make better use of the glorious hours of daylight in the summer.
Putting the clocks forward gives us longer each day to enjoy the sunshine outside (providing it's actually sunny of course).
US Inventor Benjamin Franklin came up with the concept in Paris back in 1784, saying that if people got up when it was lighter outside, it would save money on candles.
This was then brought to the UK in 1907, when a builder called William Willett (Coldplay frontman Chris Martin's great-great-grandfather, no less!) released a leaflet called The Waste of Daylight, which asked people to wake up earlier.
However, it wasn't until 1916 - a year after Willett died - that the clock change was finally implemented by Government.