Daft Punk announce drumless version of their classic comeback album Random Access Memories
29 September 2023, 14:43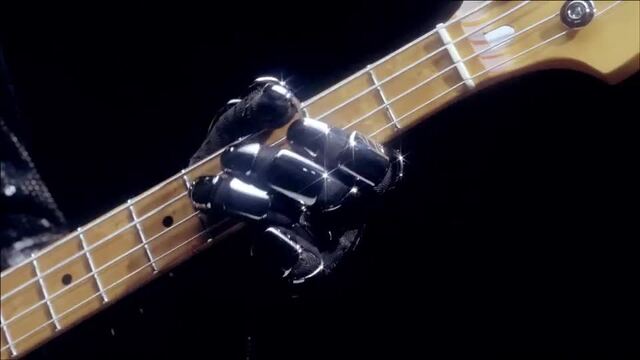 Daft Punk - 10 Years Of Random Access Memories album trailer
Daft Punk without a donk on it – a chilled reworking of their swansong.
Daft Punk surprised us all when they announced their split in 2021 after nearly three decades of pioneering work.
Since then though, Thomas Bangalter and Guy-Manuel de Homem-Christo have kept us going with a series of special archive releases and remixes.
First came the 25th anniversary reworking of their debut Homework, featuring a host of new remixes, followed by a 10th anniversary version of fourth album Random Access Memories, packed with studio outtakes.
There's also been the ongoing Memory Tapes documentary series.
And now they've returned to 2013's Random Access Memories once more – the long-awaited follow-up to 2005's Human After All – to present the album in a completely different and much more chilled out form.
Daft Punk - Within (Drumless Edition) (Official Lyric Video)
The album was the band's final full-length studio release before their split, and featured the international smash single Get Lucky', featuring Pharrell Williams and Nile Rodgers.
Random Access Memories (Drumless Edition) is released in a variety of physical formats on November 17, 2023, and is available for pre-order now, preceded by the streaming release of 'Within (Drumless Edition)'.
The full tracklisting is as follows:
Give Life Back To Music (Drumless Edition)
The Game Of Love (Drumless Edition)
Giorgio By Moroder (Drumless Edition)
Within (Drumless Edition)
Instant Crush (Drumless Edition) (feat. Julian Casablancas)
Lose Yourself To Dance (Drumless Edition) (feat. Pharrell Williams)
Touch (Drumless Edition) (feat. Paul Williams)
Get Lucky (Drumless Edition) (feat. Pharrell Williams and Nile Rodgers)
Beyond (Drumless Edition)
Motherboard (Drumless Edition)
Fragments Of Time (Drumless Edition) (feat. Todd Edwards)
Doin' It Right (Drumless Edition) (feat. Panda Bear)
Contact (Drumless Edition)